Local 5K Race Report: Naughty or Nice 2022
Training & Goals
After last week's Lake Eola 5K I wasn't feeling great. I took the week off from running. I also had some weird stomach bug that was bothering me during the last half of the week, which unfortunately continued through the weekend, making me keep it slow for yesterday's Reindeer Run and this race. I planned to proceed based on how I was feeling. Luckily, this is another walker-friendly race.
Race Day: December 11, 2022
With a race start time of 8AM and a driving time of about 15 minutes, leaving home at around 7:10AM worked out just fine. I had time to pick up my bib & shirt, take a few photos, and chat with run club friends.
I was pleasantly surprised to see runDisney MC John Pelkey for the second weekend in a row (he was at OUC last week), working this local race.
By the time I crossed the starting mat at 8:01AM it was 64°F with 94% humidity and cloudy skies.
Mile 1: 15:39
I felt alright here, running very little bit and trying to walk fast otherwise. I heard an American Kestrel calling and that distracted me greatly at the start of the race. After looking all around, I found it hovering over the path.
About halfway through this mile a couple of cyclists were slowly making their way against the race flow on the path, and one of them yelled out "it's a bike path!" to which I shouted back "it's multi-use, dude!" LOL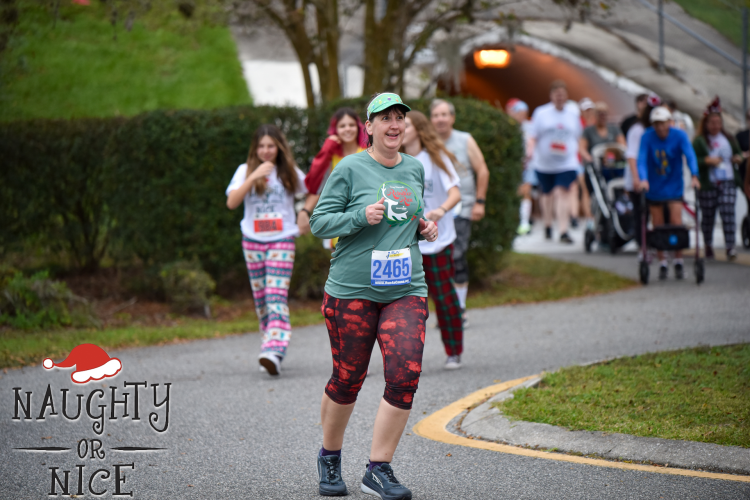 Mile 2: 14:56
I found a rabbit -- someone to follow who was just a little bit faster than me. I had to run a few times to keep up with her.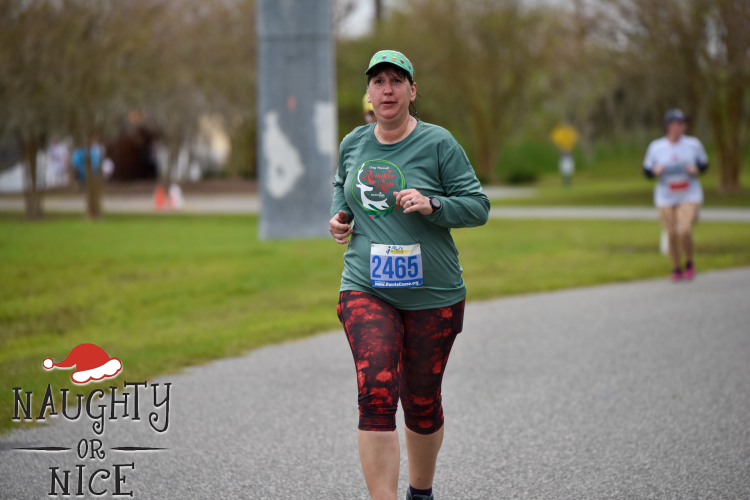 Mile 3+: 15:07, 2:16
I didn't feel great in this mile but I kept up with my rabbit. I ended up passing her while pretending to run for a photographer.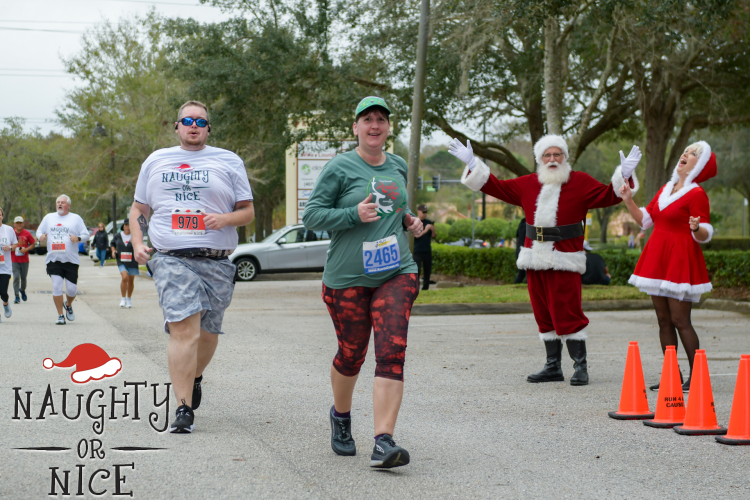 After the Race
Santa and Mrs. Claus cheered the runners coming back, then mingled a bit for photos. There was plenty of water, bananas, bars, and munchkins for finishers. A photo booth took festive photos and a giant inflatable Santa overlooked the event.
There was a kind of chaotic raffle after the run -- not all of the tickets were distributed, so very few of the called numbers were claimed. Exasperated, the race director started tossing out the prizes to the crowd, and the ensuing frantic grabbing was kind of funny. I managed to snatch a holiday themed potholder.
As the event wound down, I asked John Pelkey for a selfie and he gladly obliged. During our short chat I found out that his wife plays my favorite holiday storyteller at Epcot, La Befana. In fact, his wife usually MCs Naughty or Nice but she was working so he stepped in.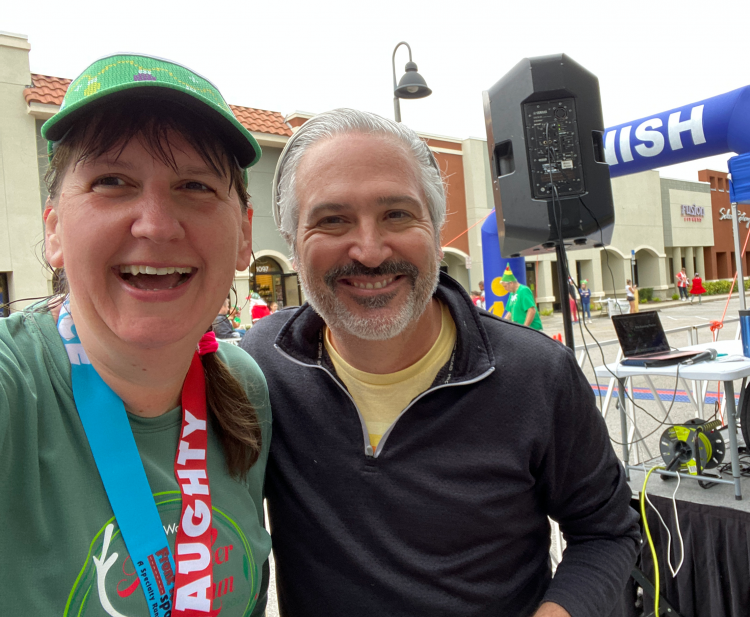 Recommendation
Back in 2016 I had been disappointed by the similar shirt and medal from the previous year, and guessed I wouldn't participate again. And yet here we are. This is a fun race with good support on nearby trails. Good amenities like the post-race snacks, photos with Santa, and giveaways make for a fun local race. Recommended.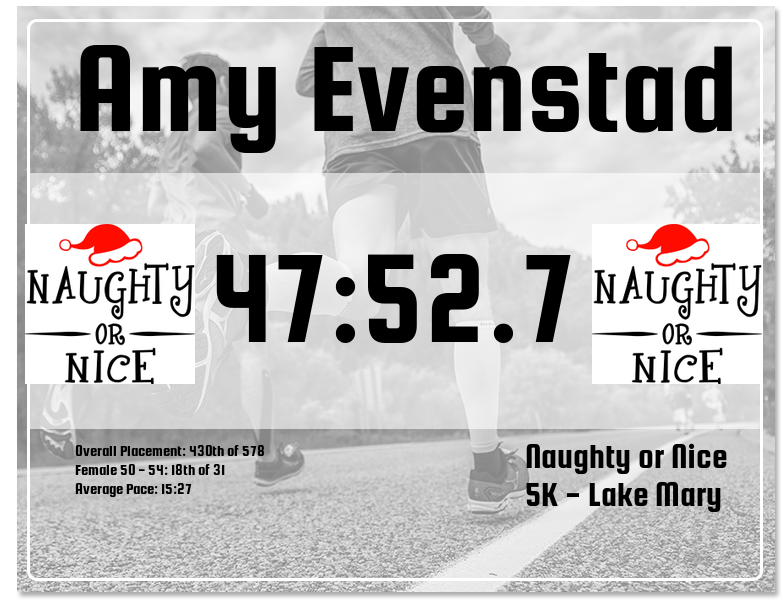 Chip time: 47:53
Placement details: 18/31 in Age Group; 430th out of 578 finishers
Race Amenities: Last year's shirt (discounted entry), finisher medal, free photos & photos with Santa
Cost: $24.40