Local Race Recap: Central Florida Legends Fountain of Youth 5K 2022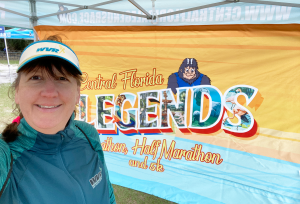 WVR's fourth annual club race took place on Sunday, November 20, 2022. The Central Florida Legends race event offers three distances: a marathon; a half marathon; and a 5K. All of the races take place on our beautiful mixed-use trails here in Volusia County with a start/finish at my beloved local park Gemini Springs. The park was closed for over a month since Hurricane Ian hit us at the end of September; it reopened only the Thursday before race day.
I volunteered for the inaugural event in 2019, and ran the 5K virtually. I participated in person this year for the 5K.
Training & Goals
My knees continue to be a big problem, with pain hindering any progress I try to make in getting back into running. Regular steroid shots lose their effectiveness before I'm eligible to get a new one and they take longer to provide any relief. So it's not great. But I keep trying.
In the three weeks before race day I had been getting out to walk/run a 5K 3 times a week. I planned for easy 1:15 run / 1:45 walk intervals for the race.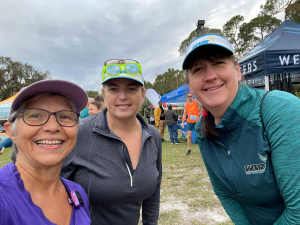 Race Day: November 20, 2022
I biked over to Gemini Springs in the dark at around 6:20AM. I picked up my packet and looked around to see if any help was needed but there were enough volunteers.
I chatted with some friends and loafed around until the marathon started at 7AM. More loafing until the half marathon runners began a half hour later. I took off my sweatshirt and stowed my bag just before the 5K started at 8AM. It was 57°F with cloudy skies as I crossed the start line.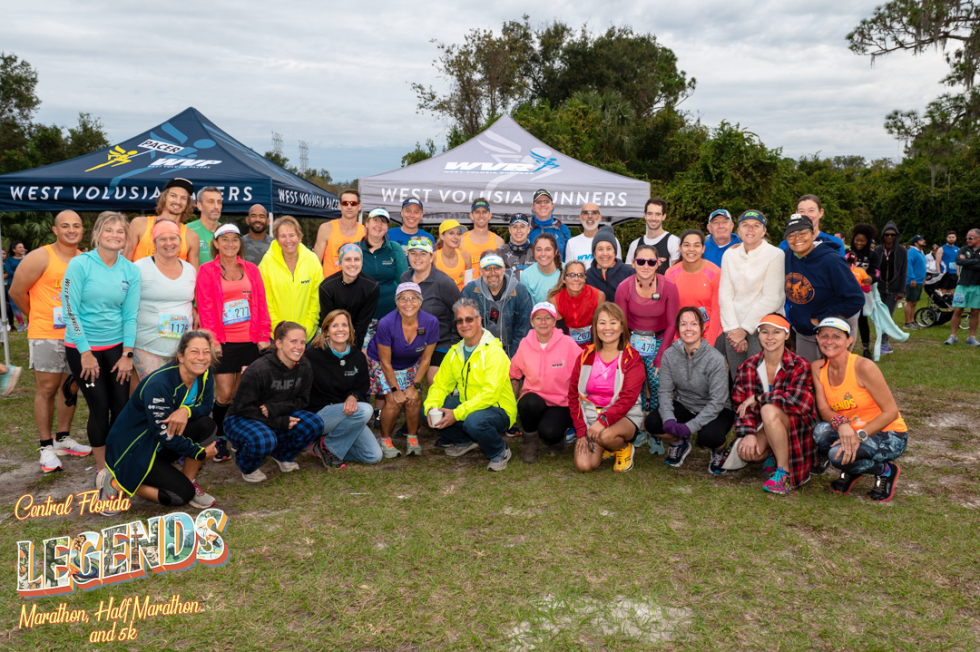 Mile 1: 14:04
Most races from Gemini Springs head west out of the park and then south on the Spring-to-Spring Trail, but all distances for Legends head east out of the park. It's a simple out-and-back for 5K runners. The half and full have a small detour through Green Springs Park on the way out and keep on the trail for the entire way back. This year, flooding on parts of the trail meant the full had to be diverted for a small portion of the course.
Mile 2: 13:43
The course runs right by the road to my house, close to where the water stop was just into the second mile. I'm on this trail multiple times a week but I rarely go in the other direction.
Mile 3+: 13:46, 3:16 (my Garmin came in at 3.25 miles)
After the Race
There were plenty of treats for runners, including beer, pizza, chicken tenders, bars and bananas. I wasn't feeling great and it looked like it was going to rain so I headed out after watching the first few half marathon runners come in. The after party for this race is popular but I wasn't feeling up to it, unfortunately.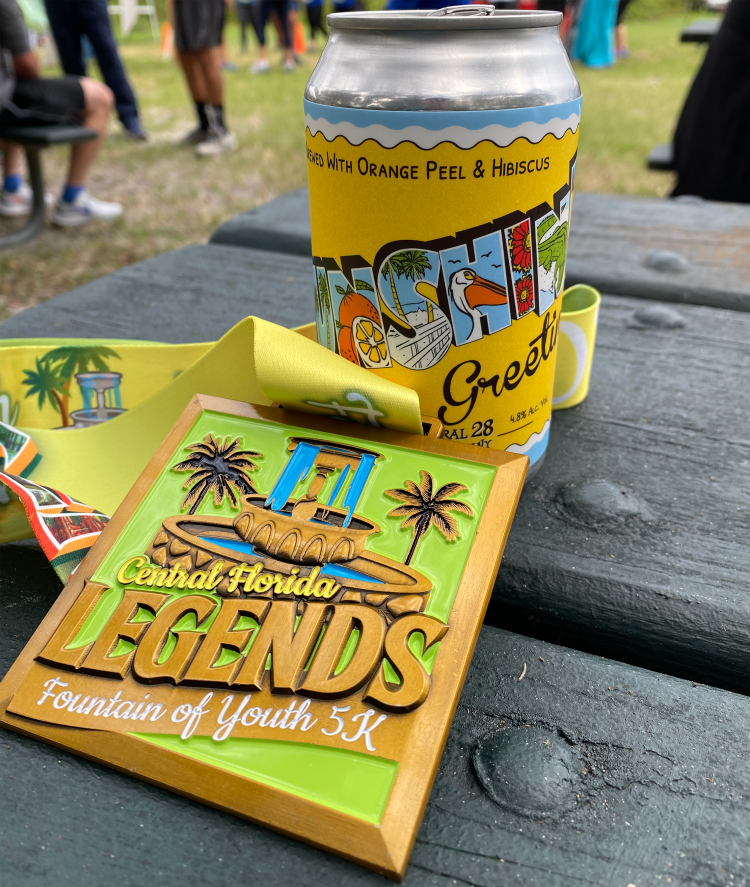 Recommendation
It's my awesome club's big race! It offers very good course support, excellent race management, a fun after party, and very good swag with unique age group awards. Highly recommended.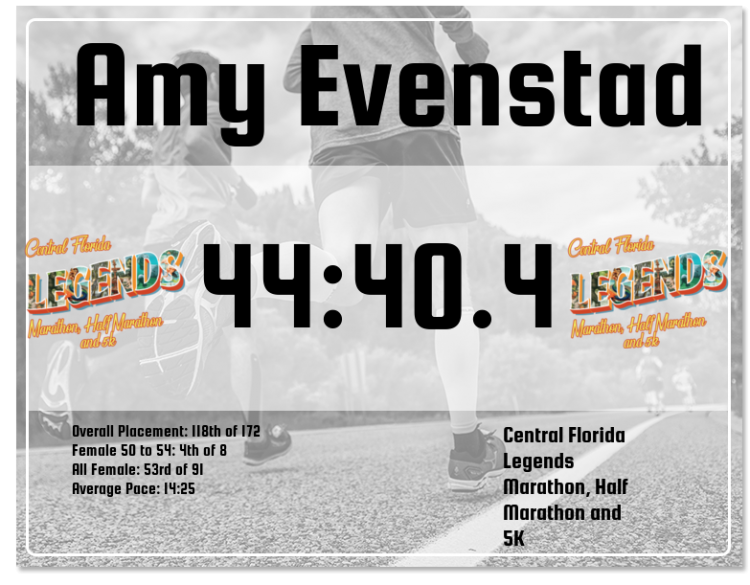 Chip time: 44:40
Placement details: 4/8 in Age Group, 118th place out of 172 finishers
Race Amenities: Tech shirt, nice finisher medal, swag bag and freebies from vendors
Cost: $30.24