Local 5K Race Report: Freedom Elementary Falcon 5K 2016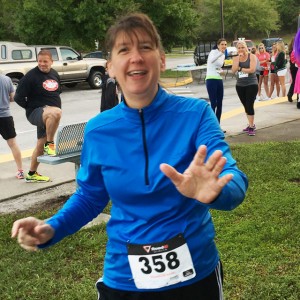 This race took place at the Freedom Elementary School in Deland. Proceeds from the Falcon 5K were to benefit the school's technology fund. There were a lot of kids in this race, plus family members of students, as well as school faculty and staff.
Training & Goals
The Star Wars Dark Side races at Disney World were just a week away. I was in taper mode for the half marathon. With ideal race conditions this morning -- certainly the last such cool Florida morning we'd have for months -- I hoped to PR on this race.
Race Day: April 9, 2016
It was 55° and sunny at the start -- perfect conditions for running and ideal for those hoping to PR. The race would take us from the school into the neighboring subdivision of Victoria Park. Before the race began I asked a fellow runner to take my photo. I think it was the first time he used a smartphone camera... it seemed to be taking too long so I smiled and said it was okay. I like how the photo came out. :)
Mile 1: 9:22
Woo, I was feeling really good in the cool weather. But could I keep up this pace for the entire race? No walk breaks here, but I was doubtful I could keep the pace.
Mile 2: 9:18
Woah, faster still? No walk breaks in this mile either, but I definitely started to feel fatigued here. I figured I had "banked" some time so if I needed a quick walk break later to keep me going, it might help.
Mile 3+: 9:30, 1:58*
I took a super quick walk break by the water stop to take a drink and then sprinted to the finish for my first sub 30 5K! So happy!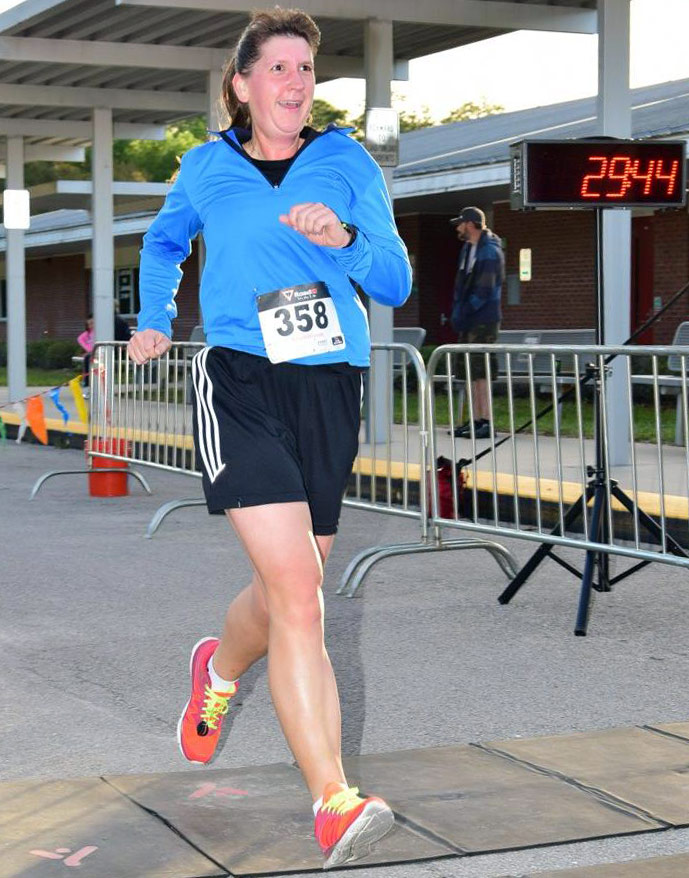 Chip time: 29:39 (1:14 PR)
Placement details: 4th of 17 in age, 40th overall out of 164 finishers
Race Amenities: Swag included a short sleeve cotton t-shirt. No finisher medals.
Cost: $20.00
*I often forget to turn off my Garmin after a race, so the final time is skewed.
Report written April 21, 2016
Finish photo (c) Almost There Photography