Race Recap: Greg Warmoth Reindeer Run 2022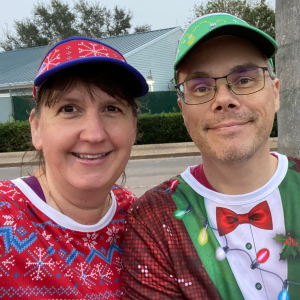 Arthur and I participated in the Reindeer Run at SeaWorld Orlando on December 10th. The untimed fun run is hosted by Orlando news personality Greg Warmoth and raises money for local pediatric health programs as well as Toys for Tots.
Training & Goals
After last week's Lake Eola 5K I wasn't feeling great. I took the week off from running. I also had some weird stomach bug that was bothering me during the last half of the week, which unfortunately continued through to race morning. Arthur and I only planned to stick together and see how we felt about running. Fortunately, this holiday race through SeaWorld is very walker-friendly.
Race Day: December 10, 2022
We left home at 5:23AM and had the car parked at SeaWorld about an hour later. The last 20 minutes of that was a long slow merge into the parking lot.
While waiting for the race to start, we dropped off our Toys for Tots, and got our photo taken with Santa & Mrs. Claus.
It was 63°F and overcast when we started our race at 7:20AM.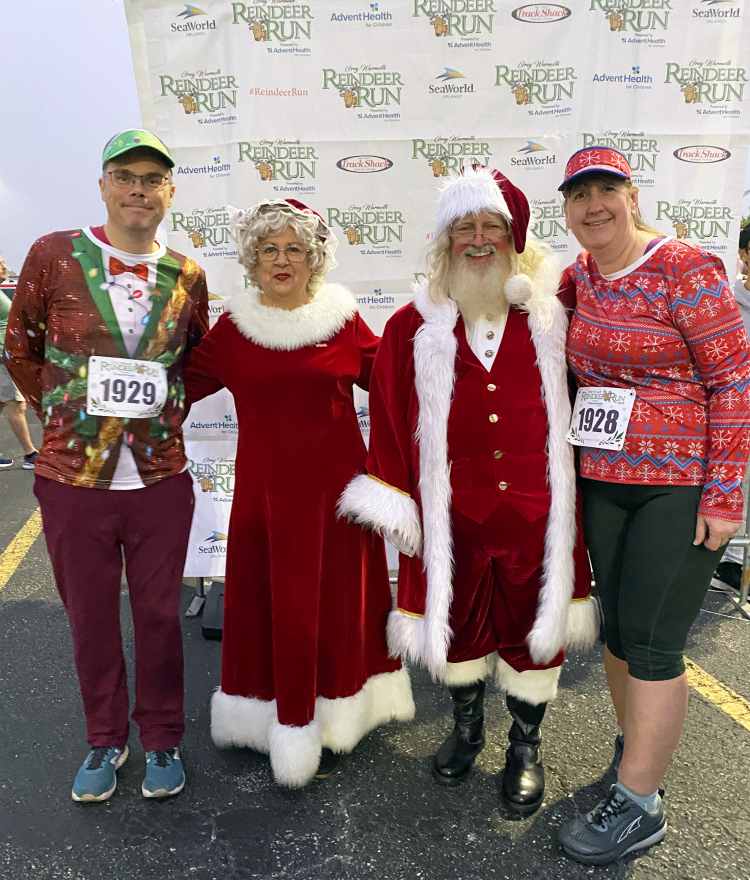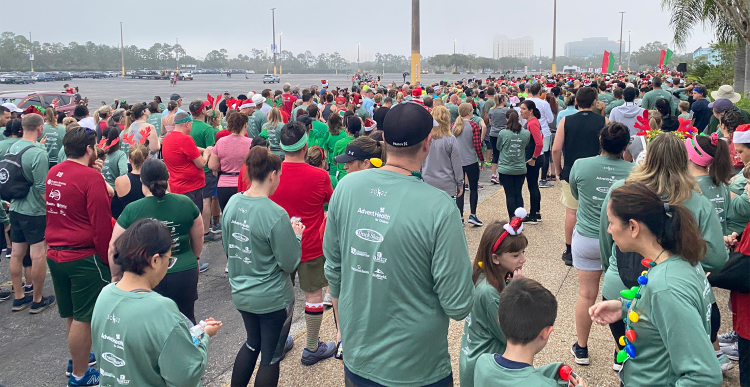 Mile 1: 15:40
This mile took us around the parking lot. It was very congested for most of this mile. We ran a little but were mostly stuck to walking -- though I didn't mind as I was still not feeling great.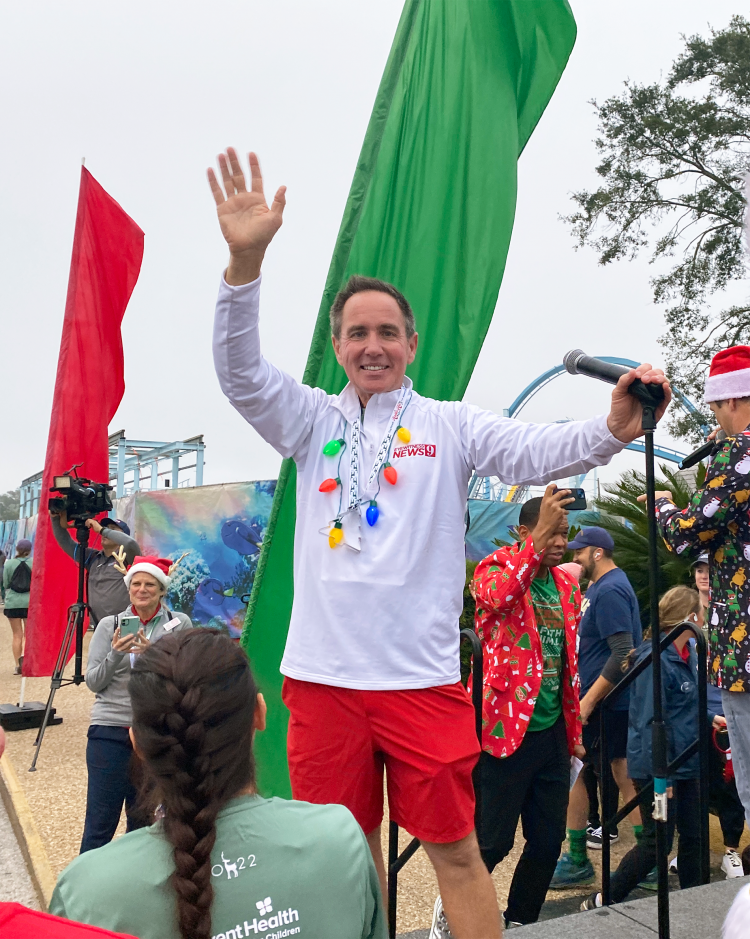 Mile 2: 17:05
Most of this mile was still in the parking lot. Towards the end we entered SeaWorld via a back entrance at Sesame Street Land. This was our first time ever being in this theme park so we took it slow to take it all in.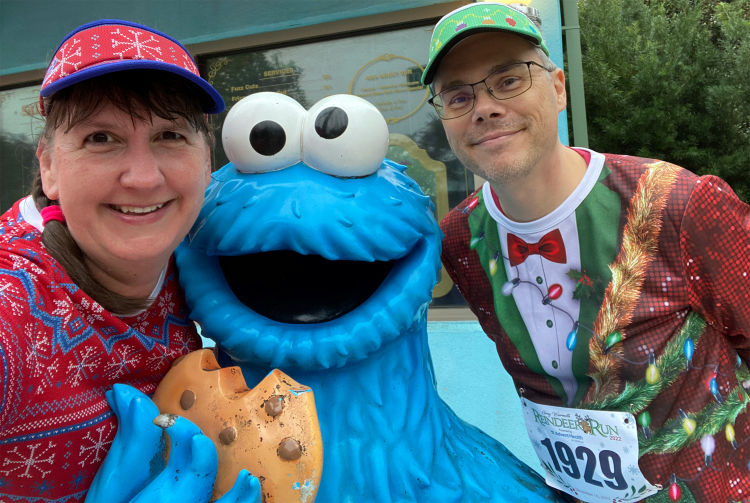 Mile 3+: 19:51, 1:39
This last mile was all inside SeaWorld. The race even ended inside the theme park. We had a lot of fun looking at all the park has to offer, admiring the holiday decor, and seeing some of the sealife that was on the course. There were a few photographers on the course towards the end and at the finish line. Arthur and I trotted to the finish but a couple of other participants stopped and started to turn around (to look for their friends I guess). Arthur and I had to split and run around them and I was pretty annoyed. I even muttered "don't stop at the finish line!" Ugh.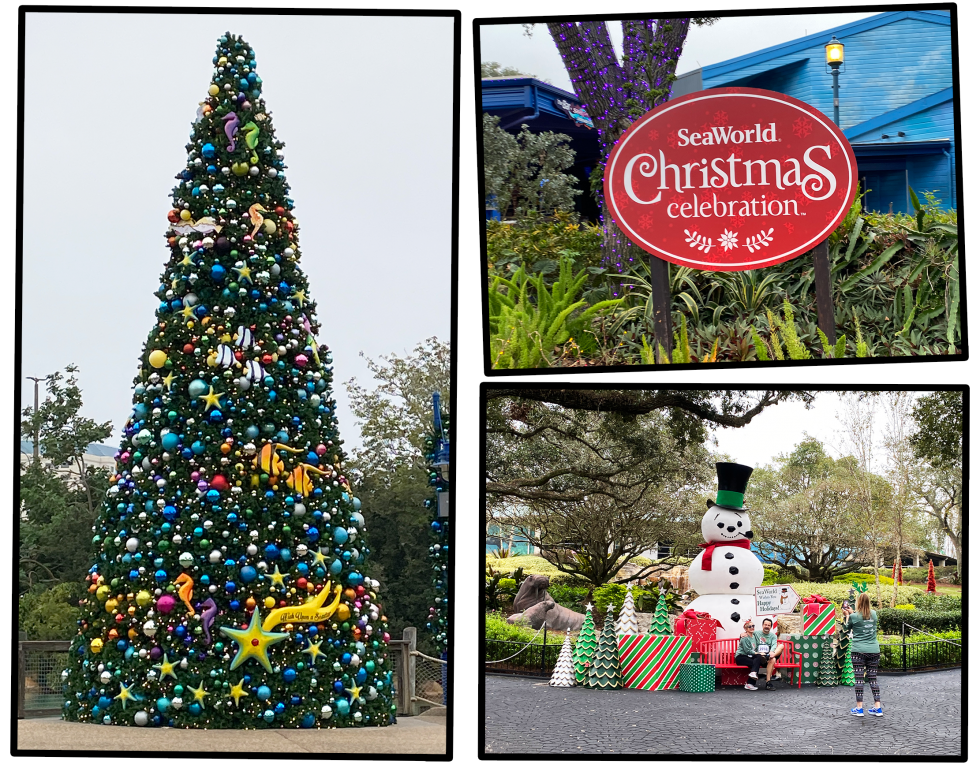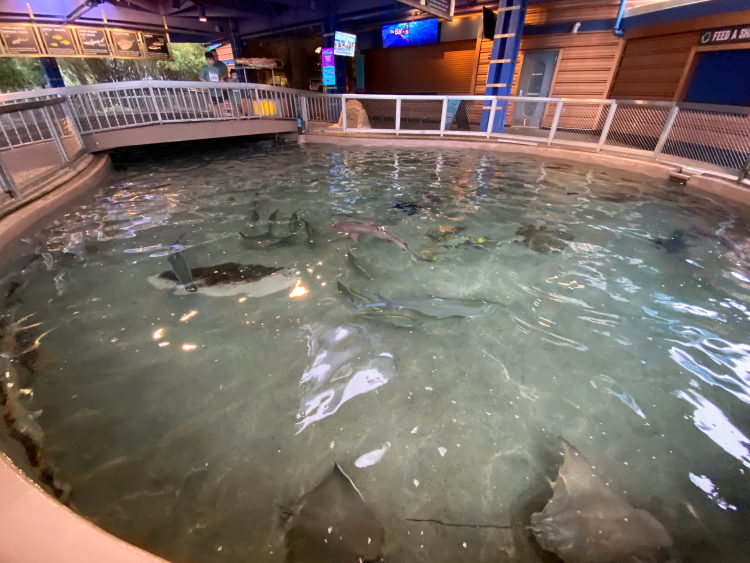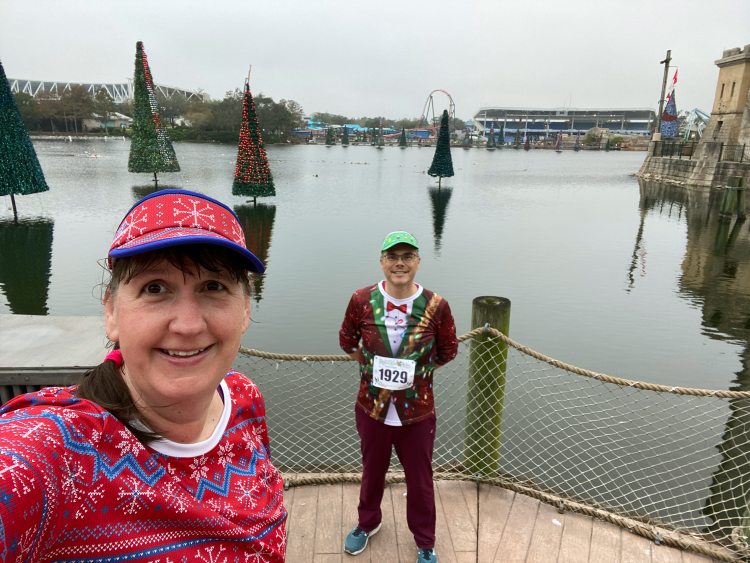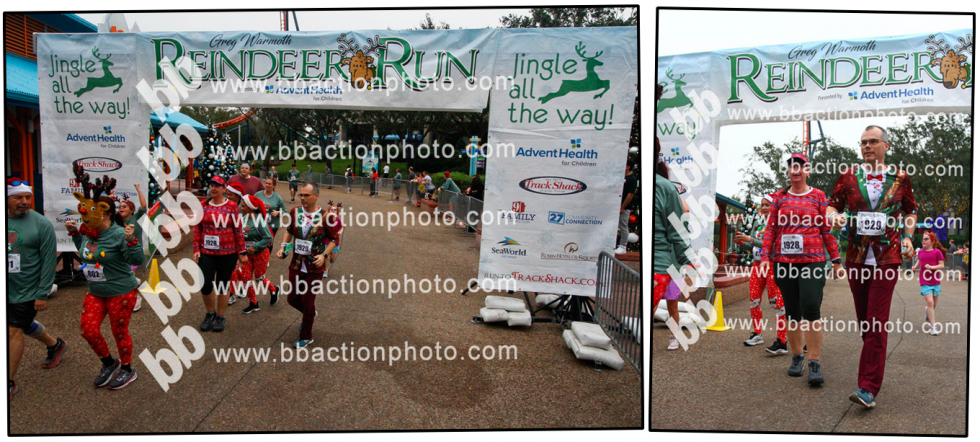 After the Race
There was a long chute to walk through when we were done. We were offered water, bananas, and sport and caffeine drinks before we reached the medals, which are tree-shaped cookie cutters on a branded lanyard (cute). Walking on, we were also able to get some yummy ice cream, sport gummies, and a fun elf hat. We stood in line for a bit to have our photo taken with Rudolph, then sat for a while at Bayside Stadium to relax and watch the beginning of the costume contest.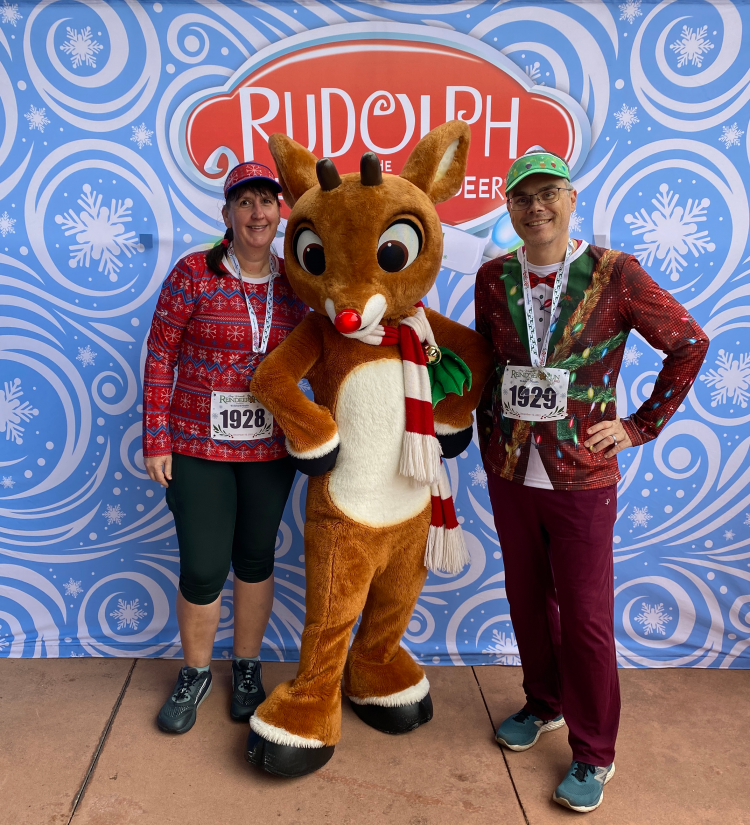 Recommendation
It's always fun to see runners and walkers dressed up in funny holiday costumes. We had a blast seeing SeaWorld for the first time and will probably do this run again.
Garmin time: 54:15
Race Amenities: Long sleeve tech shirt, cookie cutter medal, super fun run through SeaWorld theme park
Cost: $72 for two bibs