Local Race Recap: Central Florida Legends Fountain of Youth 5K 2023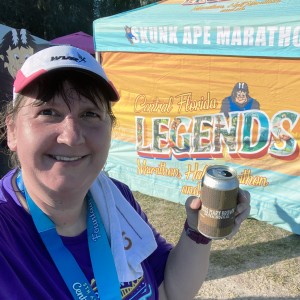 WVR's fifth annual club race took place on Sunday, November 19, 2023. The Central Florida Legends race event offers three distances: a marathon; a half marathon; and a 5K. All of the races take place on our beautiful mixed-use trails here in Volusia County with a start/finish at my beloved local park Gemini Springs.
I volunteered for the inaugural event in 2019, and ran the 5K virtually. Last year I participated in the 5K in person. A lot of this recap is pilfered from the 2022 Fountain of Youth post, as it was a similar fun experience.
Training & Goals
Looking back at last year's post, the situation with my knees and overall fitness is virtually the same, if not worse. I got my quarterly knee shots the week before race day. I hadn't been running on my bad knees at all; they felt a bit better after the shot, but still not great. I keep trying, though.
Race Day: November 19, 2023
I biked over to Gemini Springs at around 6:40AM. I wanted to get into the park before the marathon started at 7AM and this gave me plenty of time. I stowed my bike and watched the marathoners start their race before picking up my own packet.
I chatted with some friends and loafed around until the half marathon started a half hour later. At 8AM it was time for the 5K to start. It was 64°F with clear skies as I crossed the start line.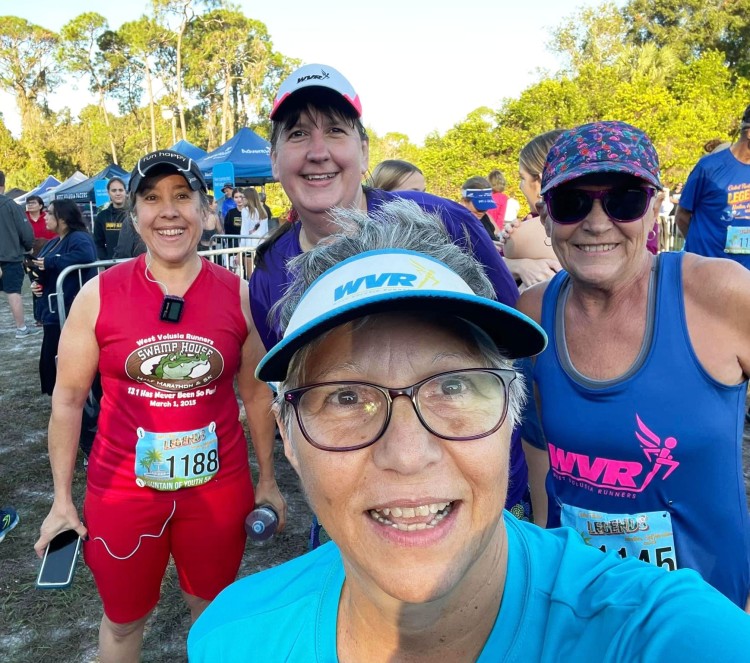 Mile 1: 14:26
This race is mostly a simple out-and-back for 5K runners, with a bit of a lollipop circle as we head back to the star/finish line. The half and full have a small detour through Green Springs Park on the way out and keep on the trail for the entire way back.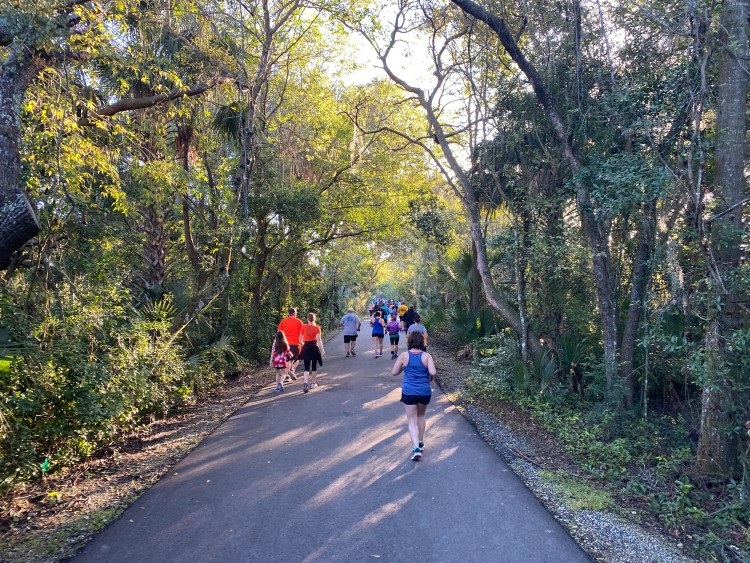 Mile 2: 14:33
The course runs right by the road to my house, close to where the water stop was just into the second mile. I'm on this trail multiple times a week but I rarely go in the other direction.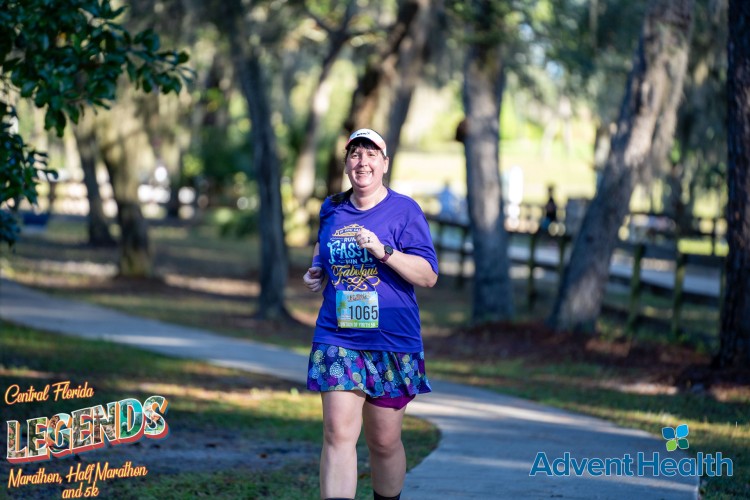 Mile 3+: 14:37, 3:22 (my Garmin came in at 3.24 miles, very similar to last year)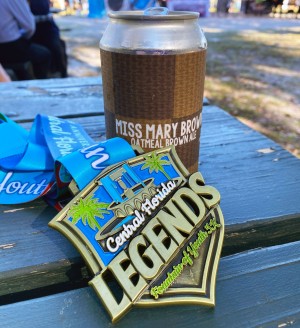 After the Race
There were plenty of treats for runners, including beer, donut holes, chicken tenders, and bananas. I watched the finish line for a while, listening to the music and stylings of race DJ Travis Sinsabaugh and enjoying delicious beer from Central 28.
It's always fun and wholesome spectating a race -- you should try it sometime if you haven't already! I got to see the first few marathoners come in (the winner was pushing a stroller!!!) as well as some first time 5K runners, many happy half marathoners, and proud pacers.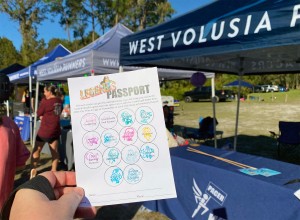 I also took the time to visit with all of our race's awesome vendors and sponsors, and filled out my passport to enter a raffle. I didn't win but I think the passport/raffle idea is a great way to get participants to check out the sponsor tents.
Recommendation
It's my awesome club's big race! It offers very good course support, excellent race management, a fun after party, and very good swag with unique age group awards. Highly recommended.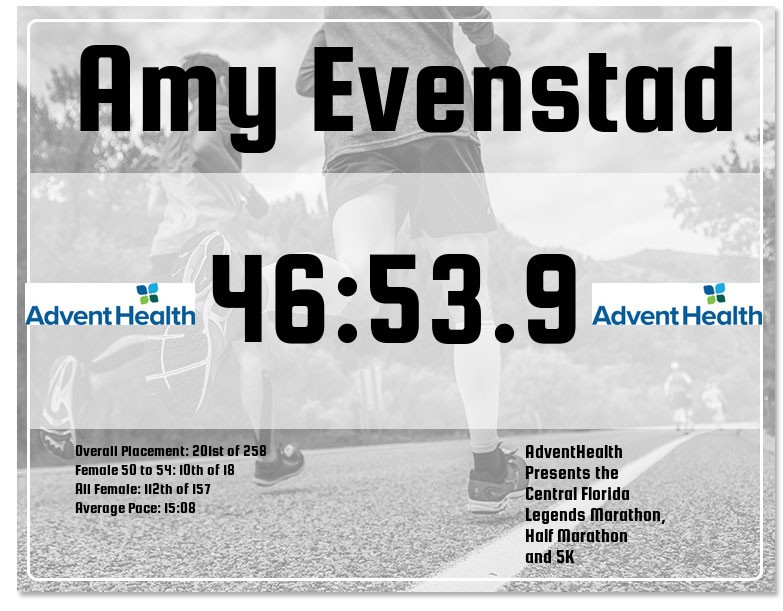 Chip time: 46:54
Placement details: 10/18 in Age Group, 201st place out of 258 finishers
Race Amenities: Long sleeve tech shirt, nice finisher medal, swag bag and freebies from vendors
Cost: $39.81