Race Recap: First Annual Leprechaun 5K Beer Run 2019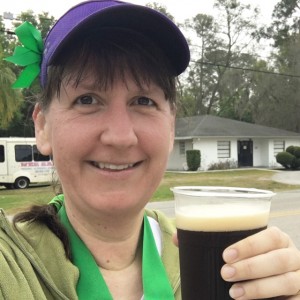 Another local small race! The course for this race benefitting the Enterprise Museum was similar to that of the Enterprise Spooktacular 5k back in October.
Training & Goals
The usual. Still injured! My goals haven't changed for the last few races: work on my running gait; come in under 40 minutes; keep up my run:walk ratio of 2:1.
Race Day: March 16, 2019
This is another race that's very close to home. I had picked up my packet ahead of time. I biked over to the Enterprise museum Saturday morning and secured my bike. Soon it was time to run, but our start was delayed a bit as they marked the course. Luckily it was overcast and not hot at a pleasant 66°F at the start with a sticky 100% humidity.
Mile 1: 12:08
I started running my usual intervals. During my first walk break I bumped into Karen, a WVR teammamte. We decided to run together. We started out on the local trail before turning into neighborhoods of Enterprise and running along Lake Monroe for a bit.
Mile 2: 12:11
Karen pushed me on the run intervals!
Mile 3+: 12:05, 1:18
It was a gun start with a chip finish. I ended with my fastest 5K time since September.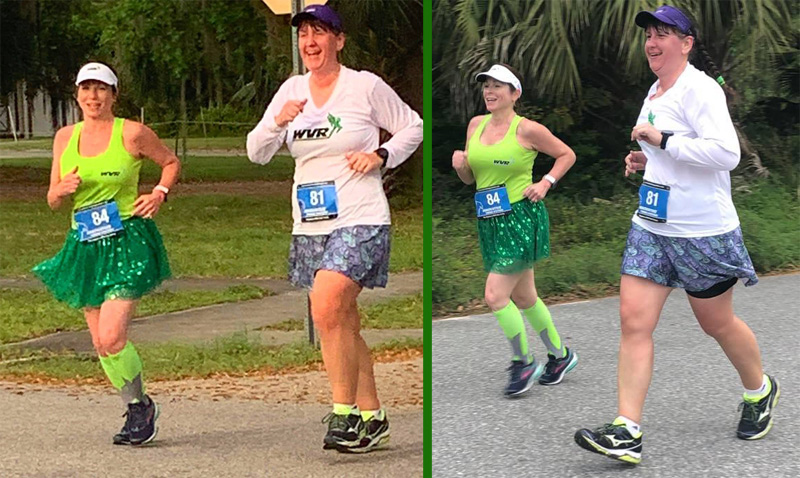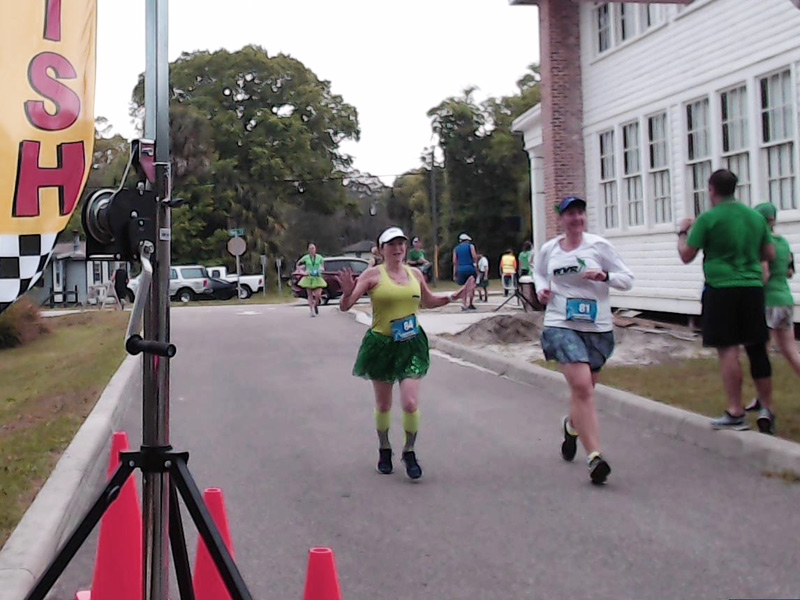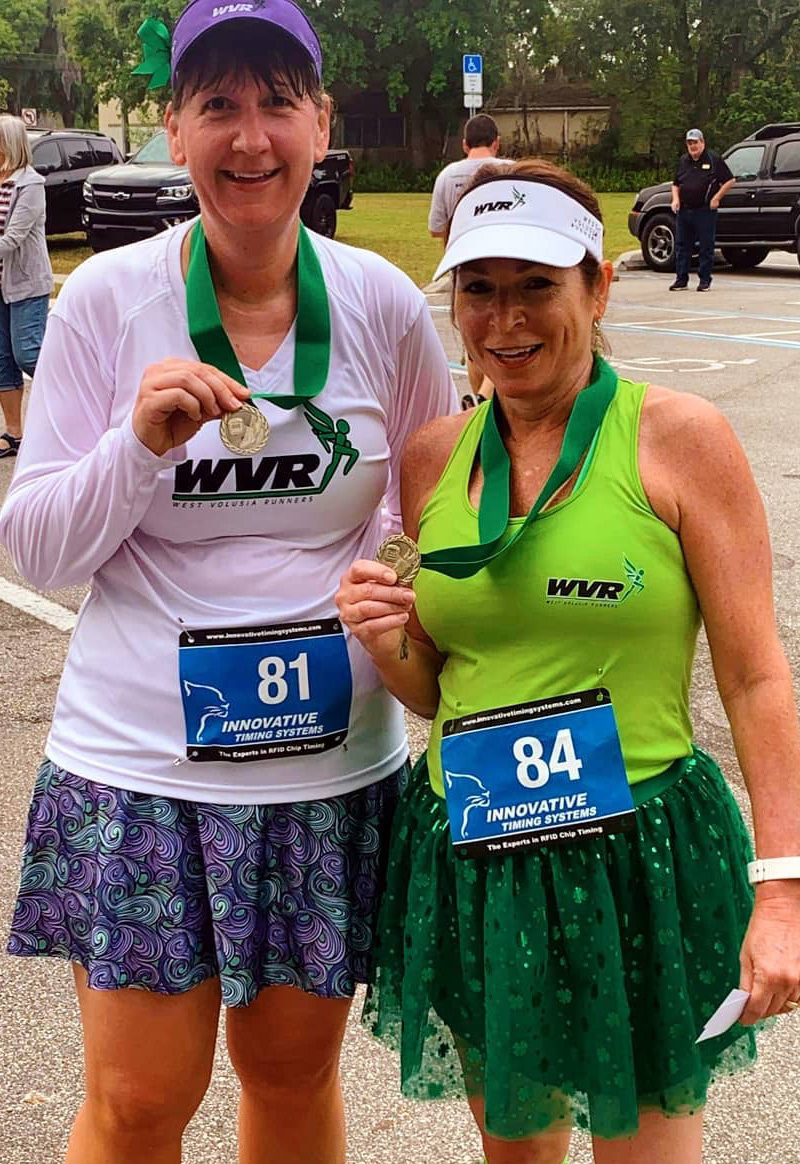 After Party
Each runner received two beer tickets at the end so the atmosphere at the after party was pretty laid back. There were also bananas, oranges, crackers, granola bars, and bagels. Soda and water was offered as well. The age group awards were given out and the raffle winner were announced.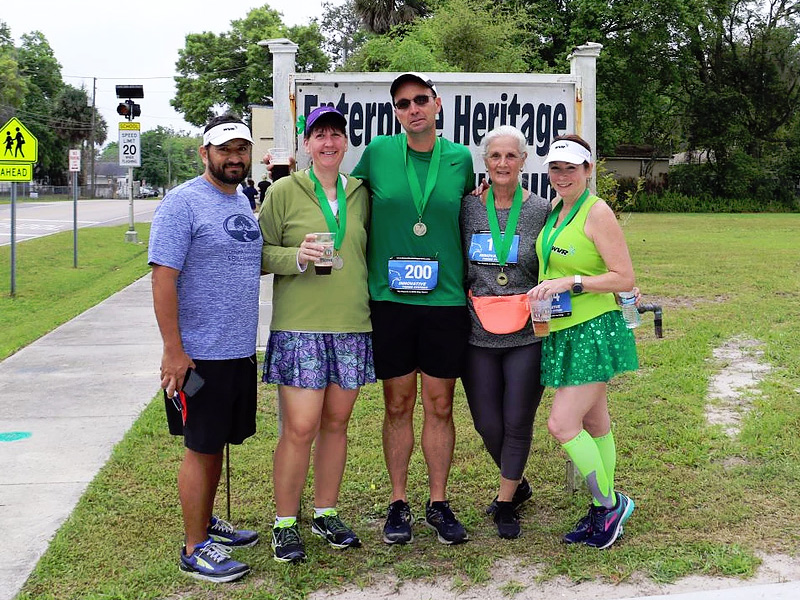 Recommendation
It's a small one! The course was well-marked and staffed with volunteers to keep runners safe from traffic. Free beer at the end with plenty of other treats available. I'll run this again. Recommended.
Chip time: 37:43
Placement details: 9/15 in Age Group, 67 out of 119 total finishers
Race Amenities: Unisex tech shirt and small finisher medal for all. Free beer!
Cost: $18
Report written March 16, 2019
Medal and running photos with Karen (c) Bill VanHorn; finish line video screenshot & group photo provided by race