Race Report: NM Chips & Salsa Half Marathon 2017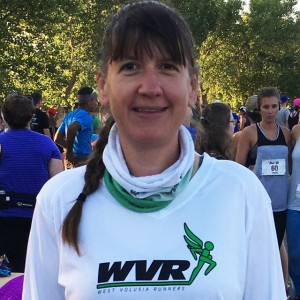 The NM Chips & Salsa Half Marathon in Albuquerque was kind of on our big western road trip route at kind of the right time. Arthur kindly adjusted our itinerary a little bit so I could add New Mexico to my race list.
This race is put on anually by RunFit, a local race management company. A portion of proceeds from the event go towards the RunFit charity that benefits running programs for local school children. 2017 was the 14th annual running of this race, which also included 5K and 10K races on the same day.
Training & Goals
I didn't run at all the week between the Disneyland Half Marathon and this run. And the weeks prior had been kind of disastrous in my training as well. So my goal was to finish without injury within the 3.5 hour race cutoff.
Race Day: September 10, 2017
Arthur and I left our nearby Albuquerque hotel and after a small hiccup in following the sort of unclear directions provided by the race, we found the parking lot we were looking for. I picked up my t-shirt and bib and affixed my chip to my shoe.
There was a huge line at the portapotties and race staff were trying to get the half marathoners to the front of the line because our race started first at 7:30AM. I was glad I didn't have to go.
Next we had another small adventure trying to find the starting line for the half marathon, at first milling around the start arch for the 5K or 10K before finding the right spot.
It was 61°F at the start of the race with about 45% humidity. Very good conditions indeed.
There was no DJ, no live updates or information. A guy with a horn loudspeaker gave extremely brief instructions before telling us to GO! and we were off.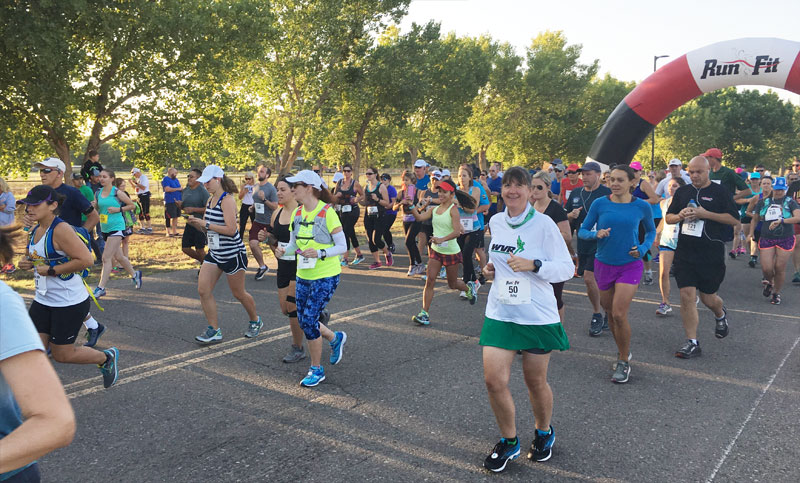 Mile 1, 2, 3: 10:50, 11:22, 11:36
This was a big lollipop-type course. We started out looping around the host venue, a college campus, before heading out onto Paseo Del Norte Blvd, crossing the Rio Grande on the nice multi-use path. There were a bunch of hot air balloons rising as we run and it was fun to watch them slowly bobbing around as they ascended. I was a bit concerned about being unaccustomed to running at the higher altitude (5300' versus under 100' for my local Florida running) but I felt okay during these miles.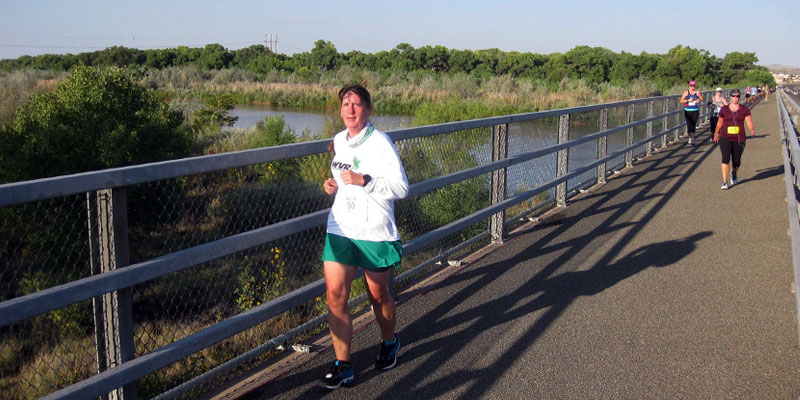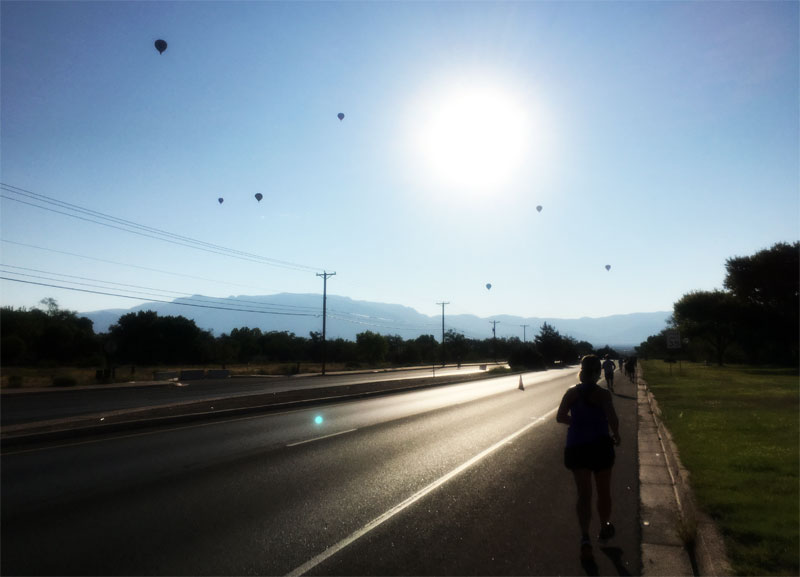 Mile 4, 5, 6: 11:45, 12:47, 12:22
We were mostly on residential streets now until heading back on the out-and-back part of the lollipop course. First we headed out to the north. I slowed my pace but still felt okay so far.
Mile 7, 8, 9: 12:59, 14:54, 14:03
At around mile 6.5 we crossed Paseo Del Norte Blvd and continued the big loop south of this main drag, still mostly following residential streets. The lack of proper training started to hit me here and I began to walk a lot, feeling fatigued and disappointed. Maybe the altitude played a part as well?
Mile 10, 11, 12: 15:10, 16:59, 17:13
We turned north to finish up the big loop and then met up with Paseo Del Norte Blvd again to make our second crossing of the Rio Grande, heading back to the campus. More slow walking and getting passed by everyone. I tried to take in the sights. It was nice to be out and about in a new place, even if the run was a mess. We went by horse farms, I heard Canada Geese honking, and saw hummingbirds dueling by feeders.
Mile 13+: 16:18, 1:36*
More walking. I kept getting passed. I tried to pick it up at the very end and sadly lost a sprint to the end against another runner. Later she told me I had encouraged her in the final miles of the race as she was trying to keep up with me. That was nice to hear, I guess.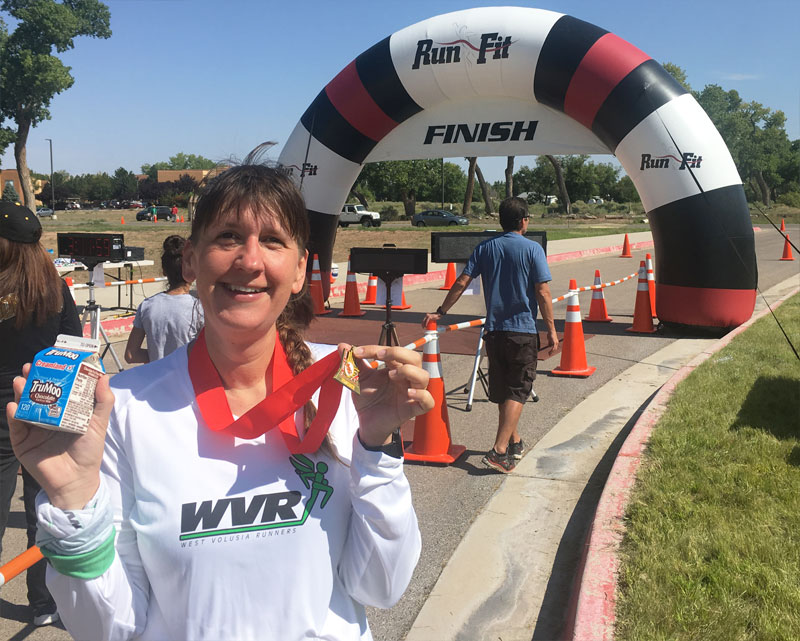 Afterwards
I picked up my little medal and went to look for the namesake post-race snacks. They ran out of salsa for us back-of-the-packers. I got some chips and chopped tomatoes with shredded cheese but didn't feel like eating that sadness so I got a couple of chocolate milks instead. We headed back to the hotel to shower, pack up, and hit the road again.
Recommendation
This race had a nice course with good directions and it was well-supported with water stops and porta-potties. Finishers got a really small medal. The course limit of 3 hours and 30 minutes is generous, but it was pretty disappointing that there was no salsa left for the last finishers. I wouldn't recommend this race for out of town runners but for locals it's not bad, I guess.
Chip time: 2:59:59 JUST UNDER THREE HOURS! SERIOUSLY!
Placement details: 11th of 11 in my Age Group; 218th overall out of 228 finishers
Race Amenities: Cotton t-shirt, finisher medal
Cost: $60.00
Report written October 14, 2017
Amy running over Rio Grande photo (c) Run Fit