Race Report: Disneyland Half Marathon 2017
The final run during a Disneyland race weekend is always a half marathon. Continuing with the homage to Pixar films, the half marathon was themed to Toy Story.
I dressed as Jessie, matching my denim-look SparkleSkirt with a self-painted tech shirt and a pair of cow-print knee socks.
Since the Disneyland resort is so small, only the first and final miles take place on Disney property, and we only run in the parks at the very beginning. After starting the run in the parks, we headed out onto the streets of Anaheim before finishing up back in the start/finish parking lot area.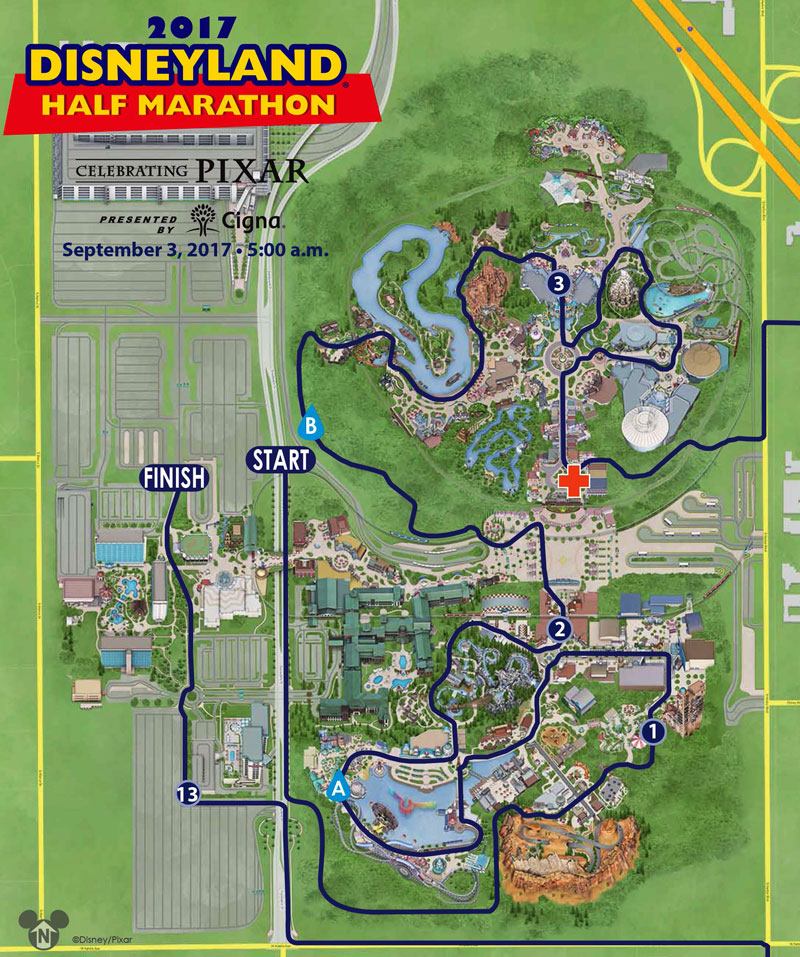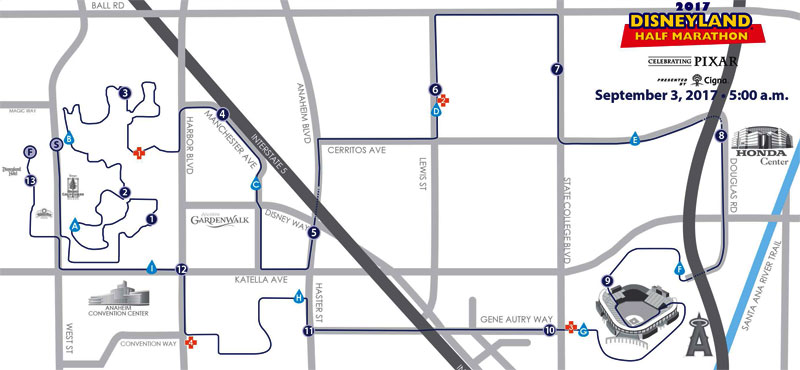 Training & Goals
I had very few training runs while we were on the road, with zero miles run for about 10 days prior to race weekend. I just hoped to finish healthy and ready for another full day of park exploration after the race.
Race Day: September 3, 2017
I walked over from our hotel to the start with enough time to scoot up towards the front of my corral, D for the half. Staying at a hotel within walking distance of the starting line is a huge plus for Disneyland races compared to the traffic snarls or long bus lines that must be endured at Disney World races.
Unfortunately race day came with a weather advisory for runners to expect warmer temperatures than usual. Being a Florida runner, I did not expect to experience my hottest half marathon ever in another state. It was 81°F at the start with a feels-like temperature of 83°F and humdity at 66%.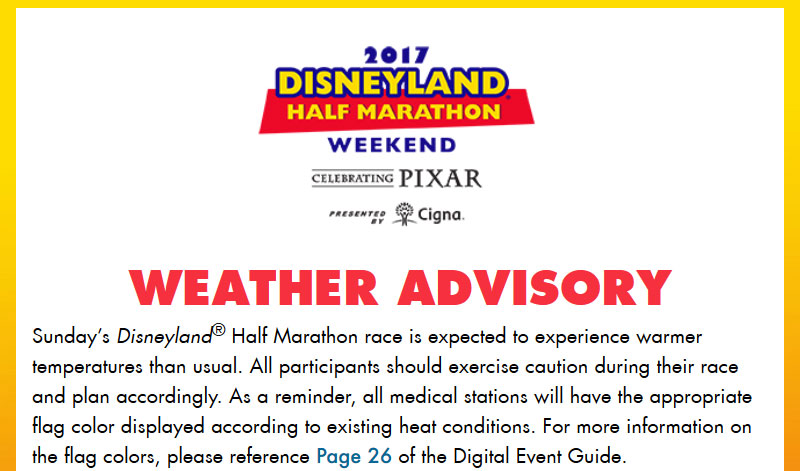 Mile 1, 2, 3: 13:21, 16:32, 16:03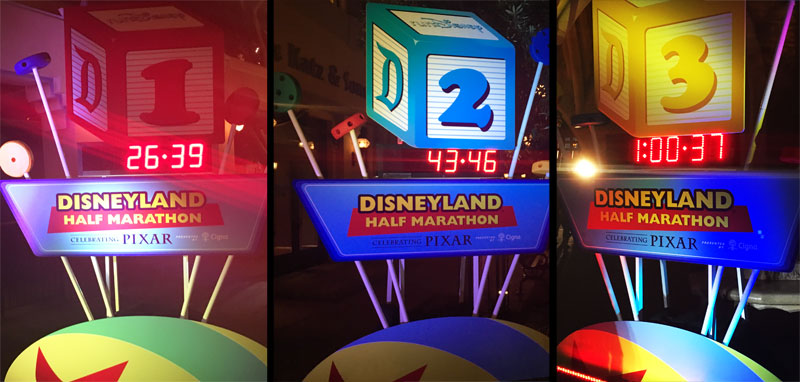 These miles took us through much of California Adventure and part of Disneyland, with some backstage mixed in. In the second mile I was excited to see Roz was out again since I skipped her during the 10K. Mike & Sulley were out again too but I skipped them. I stopped for about half of the characters and photo ops out on the course.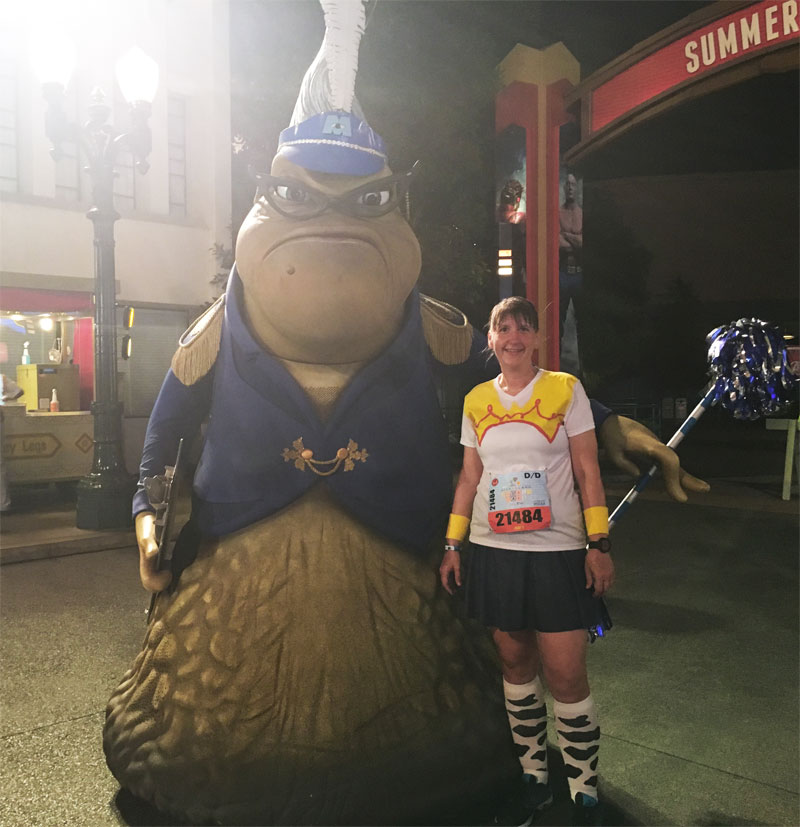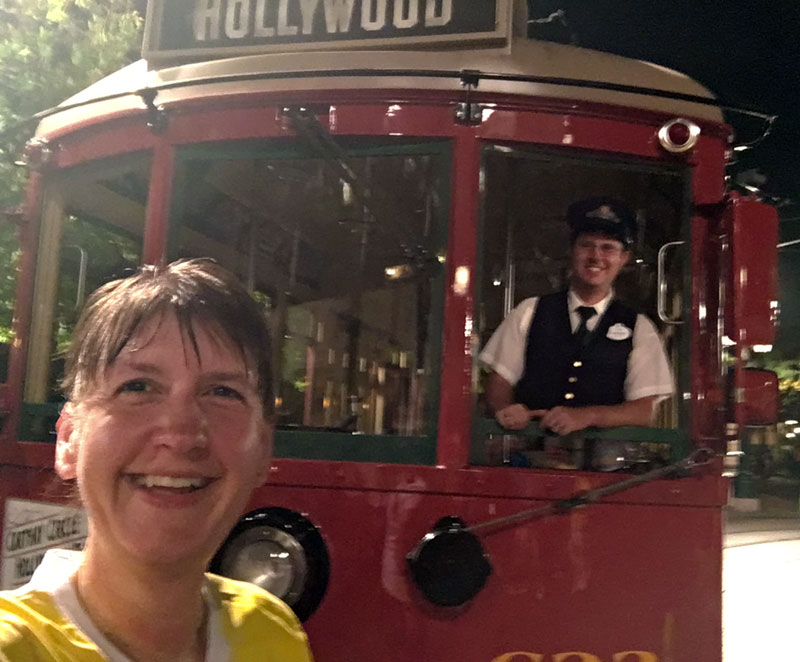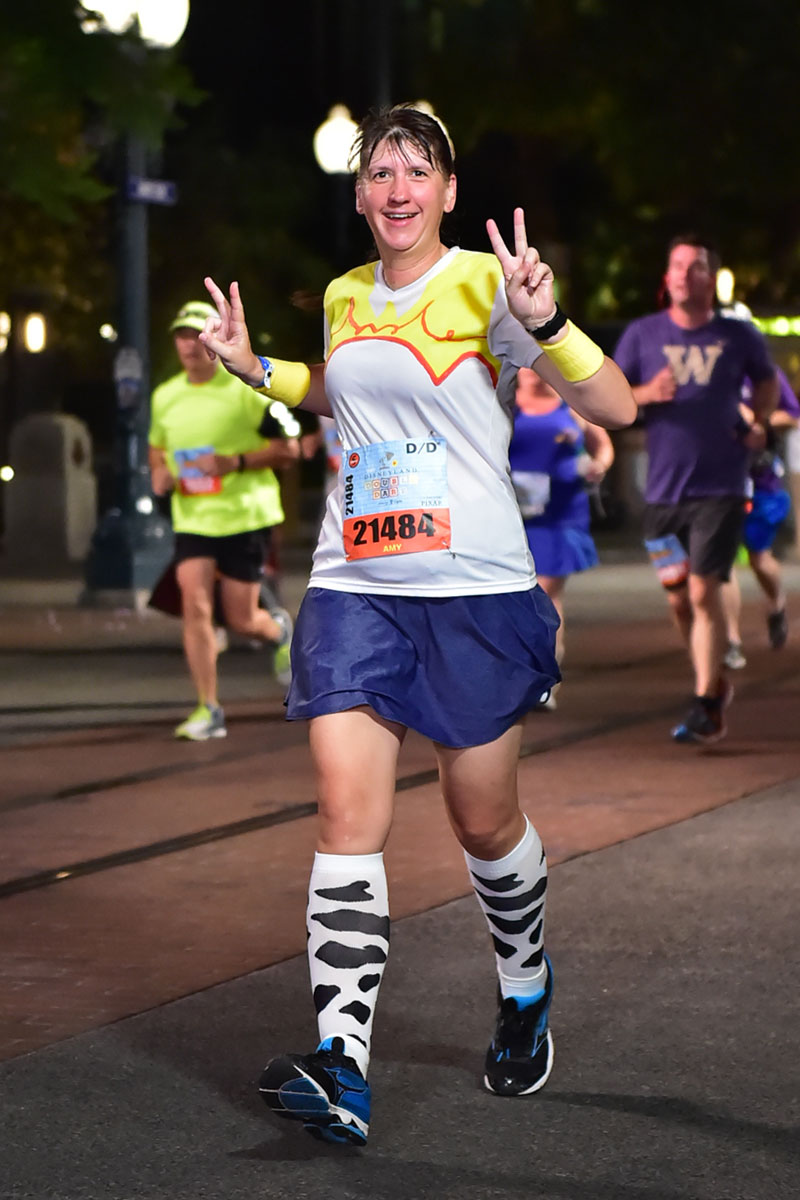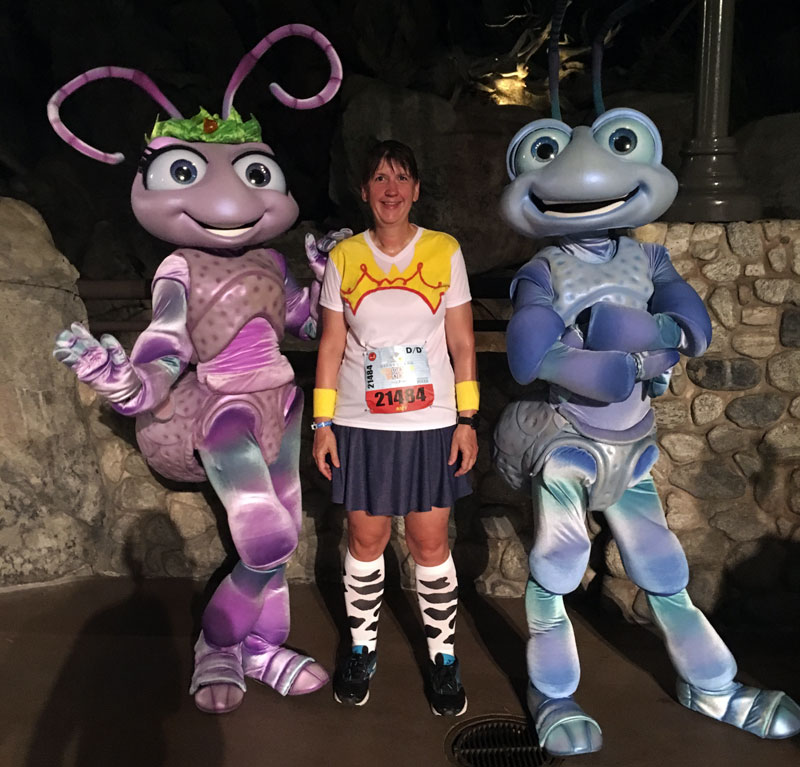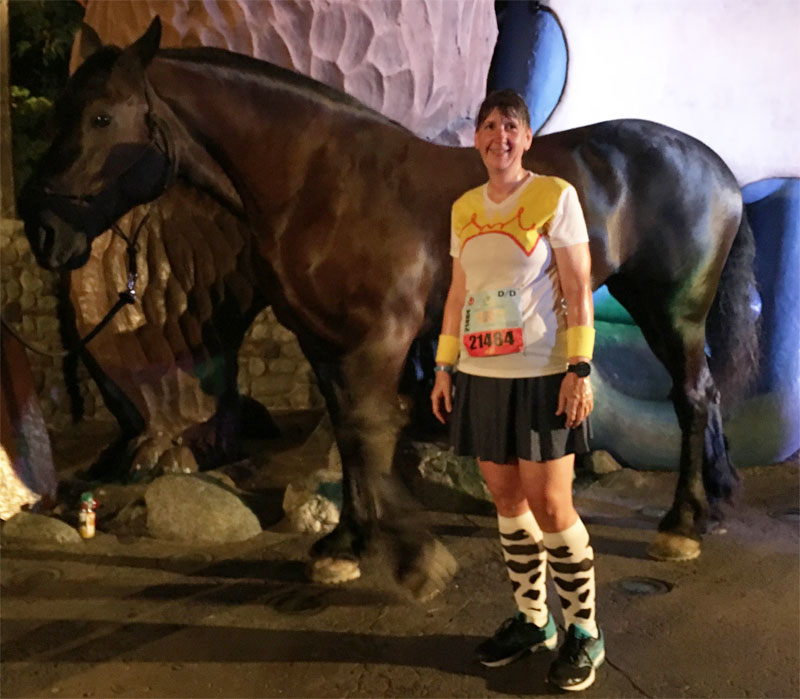 It was fun to see horses out on the course! These are working animals who pull the streetcars on Main Street.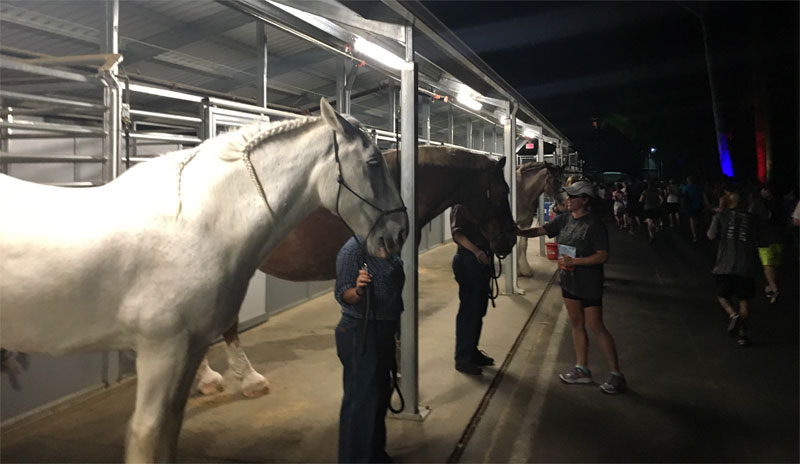 I stood in a pretty long line for Emile. There were no cast members to take photos so runners were just asking the next in line. When it was my turn my photo buddy had some kind of problem because I got a 1 second video of blackness instead of a photo. I hopped back and asked the next in line if I could budge in front to try again and they were kind enough to oblige. How nice. :)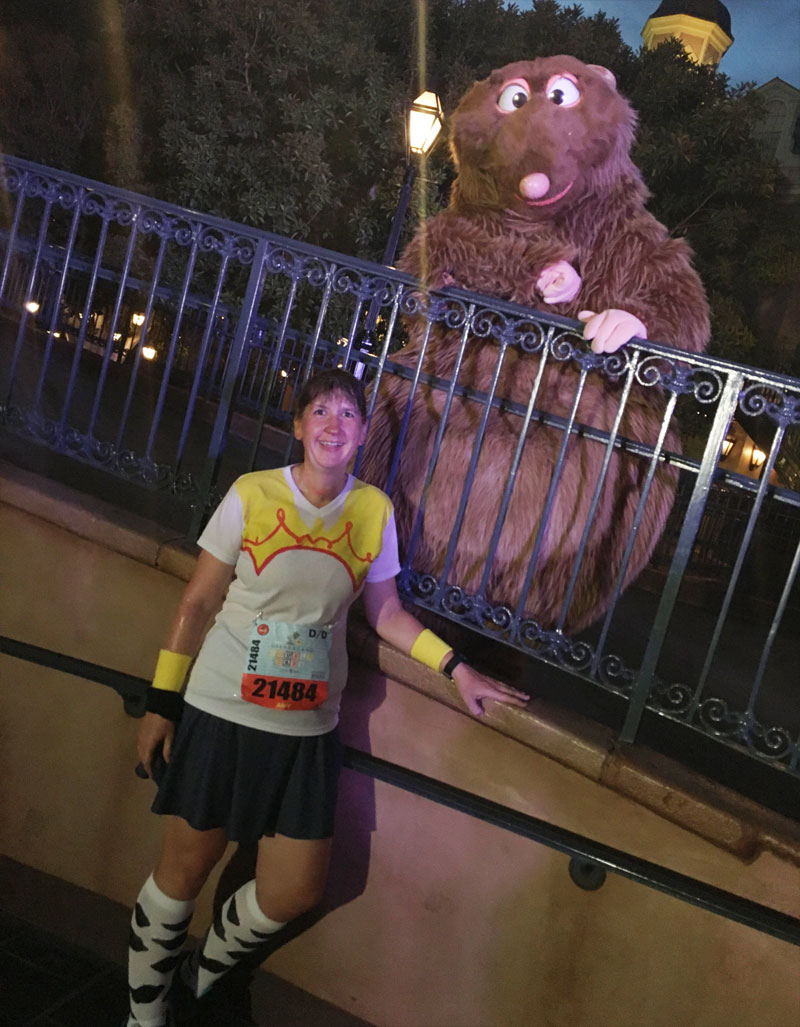 Mile 4, 5, 6: 19:22, 12:26, 13:55

We ran through Fantasyland, including the castle, and around Tomorrowland and down Main Street before hitting the streets of Anaheim.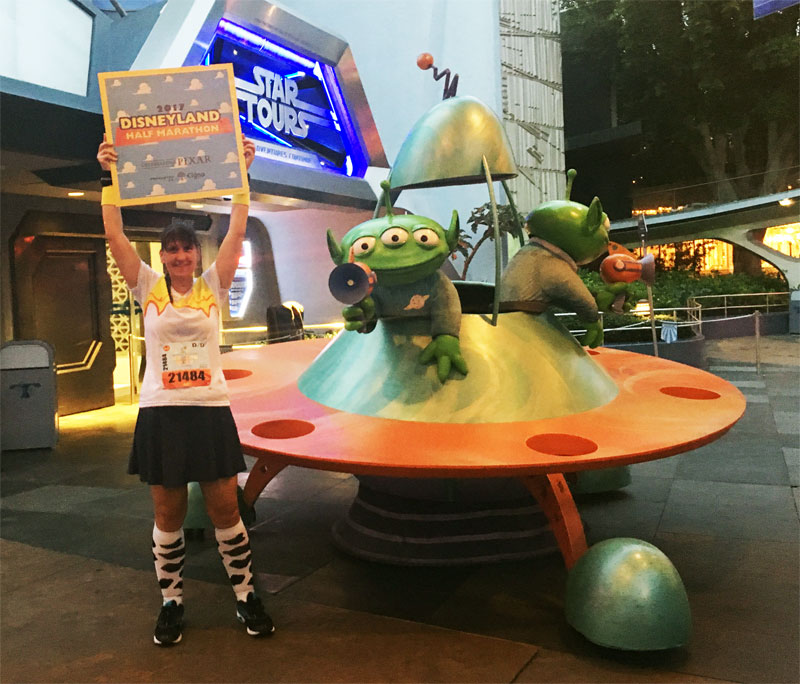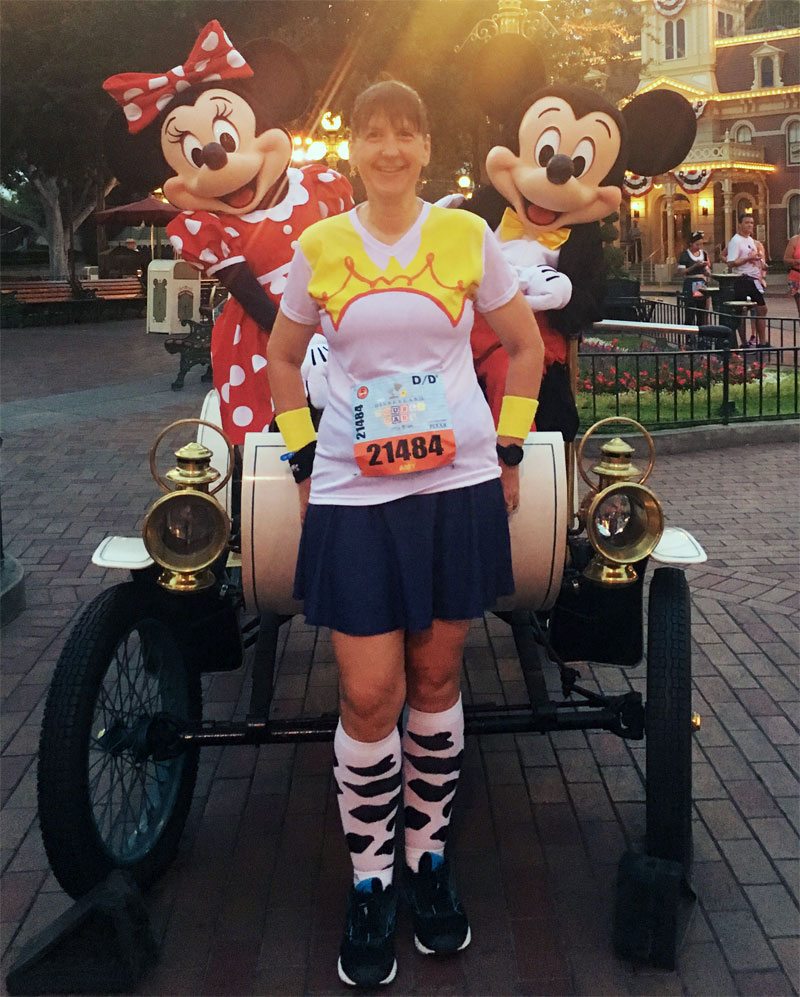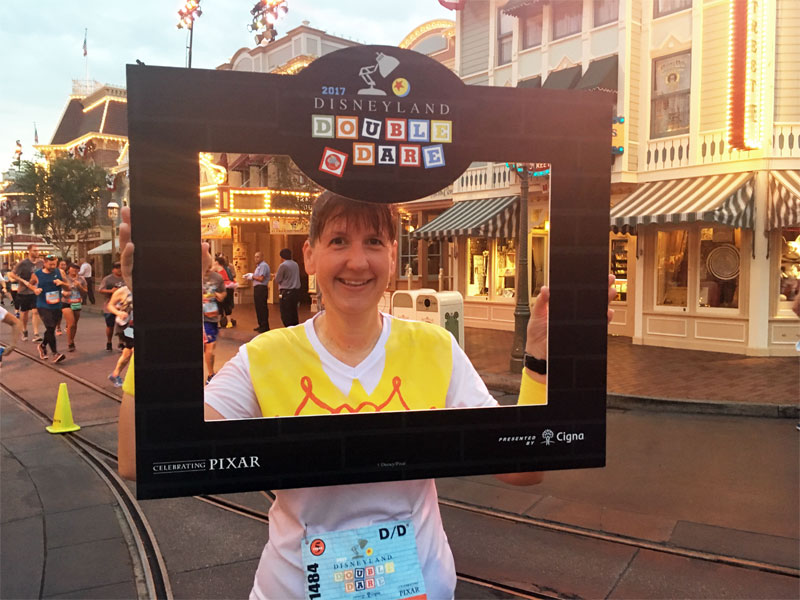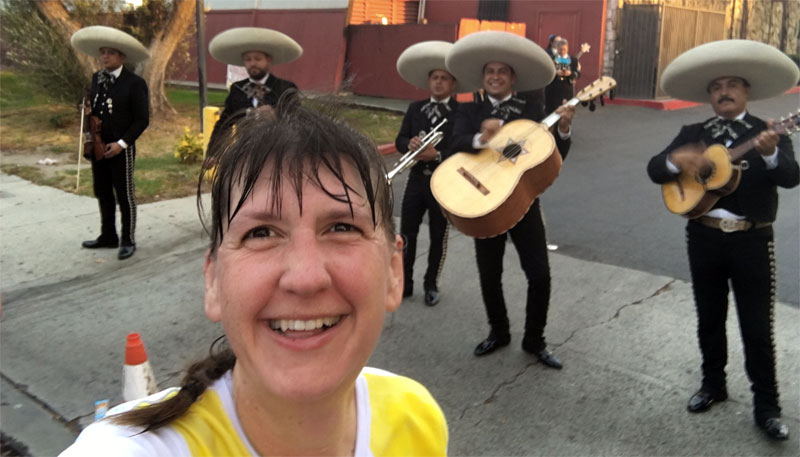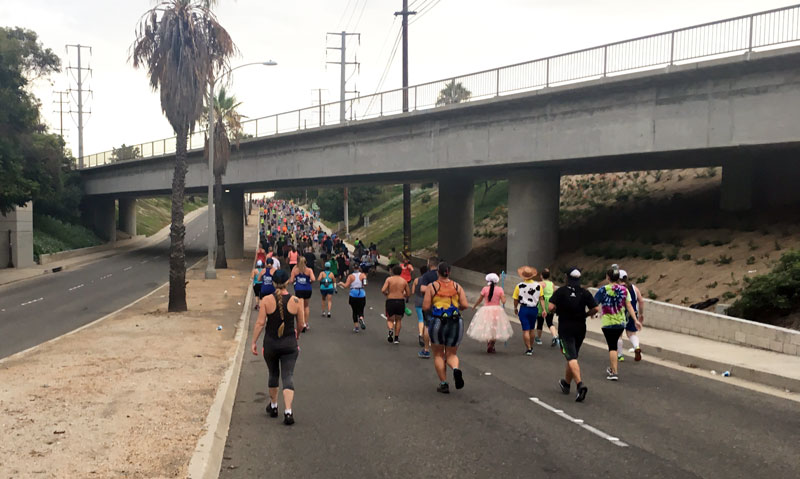 Mile 7, 8, 9: 15:58, 16:25, 13:47

These were miles on the streets of Anaheim. Entertainment wasn't exactly plentiful but for me there were all new sights to see as I'd never been to the city before. A huge stretch of Mile 8 was lined with classic cars and their enthusiastic owners.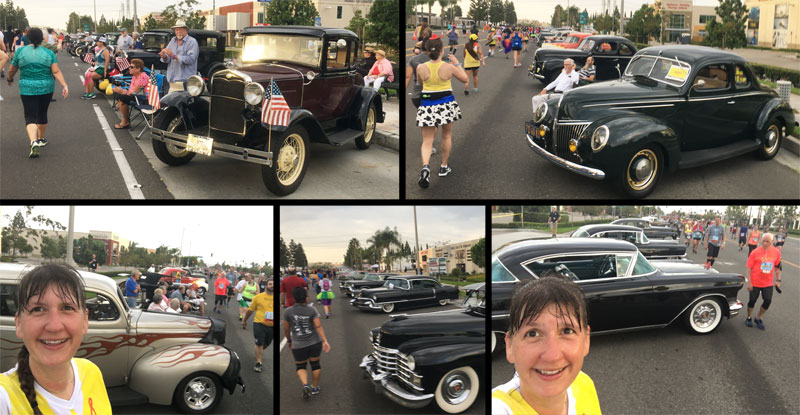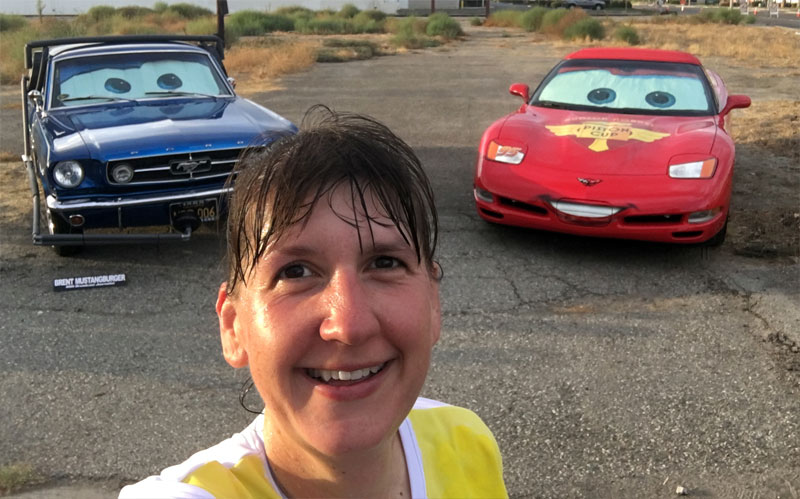 Mile 10, 11, 12: 17:55, 15:01, 13:06

More streets of Anaheim. Here we got to run through Angel Stadium before heading back to Disney via Gene Autry Way. There were even PhotoPass photographers in the stadium! And an announcer cheering us runners on.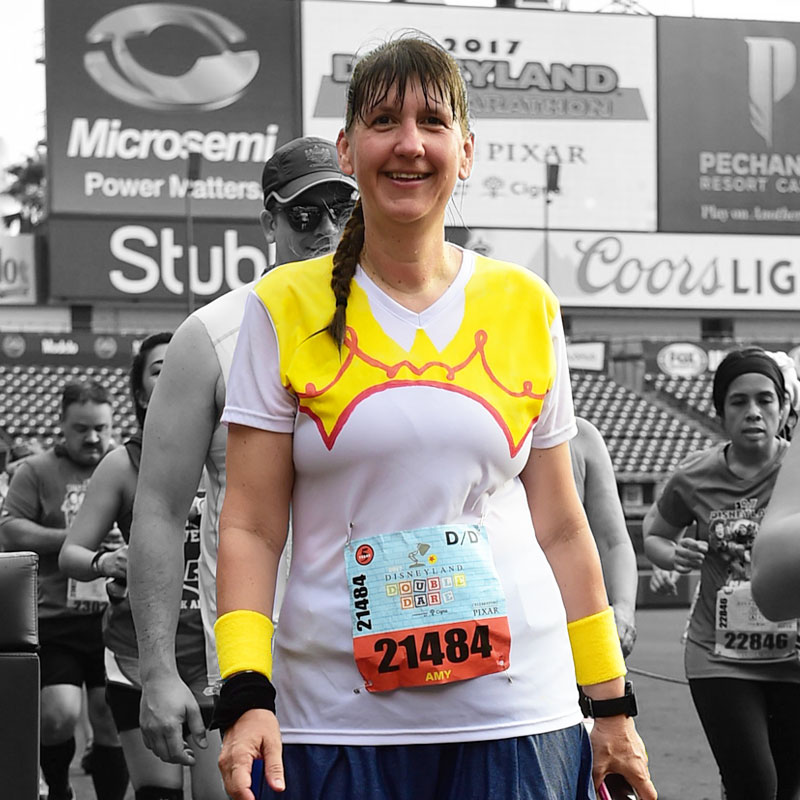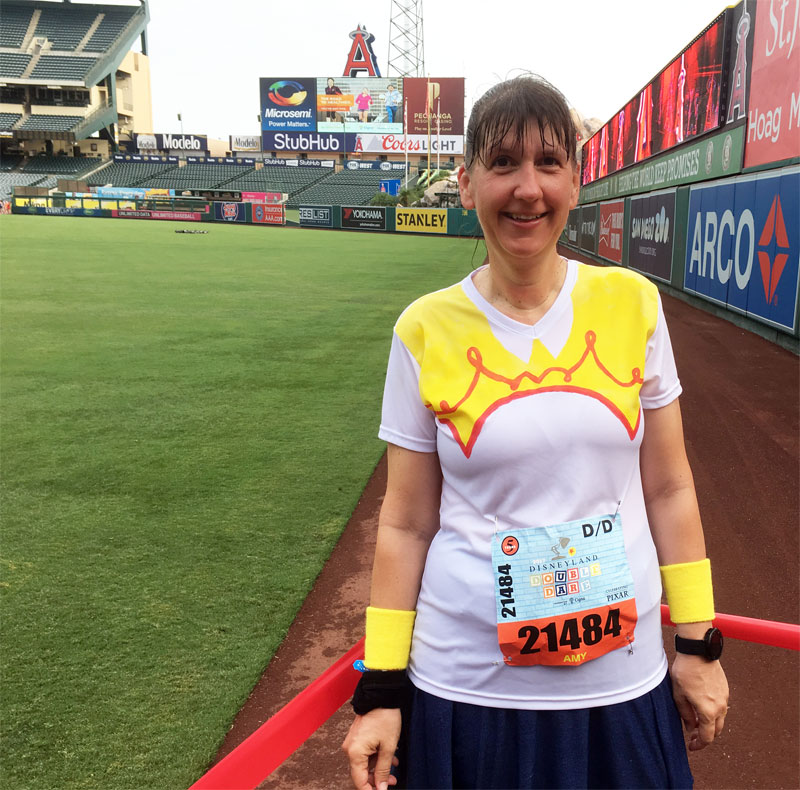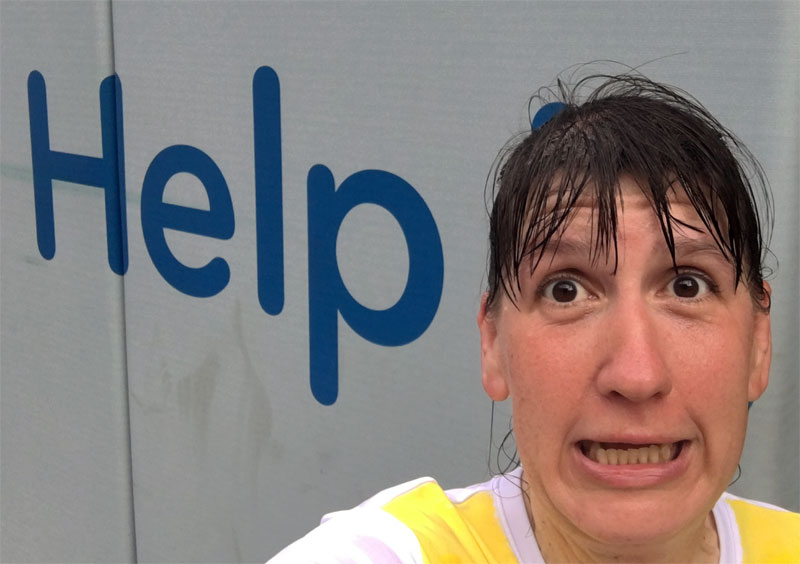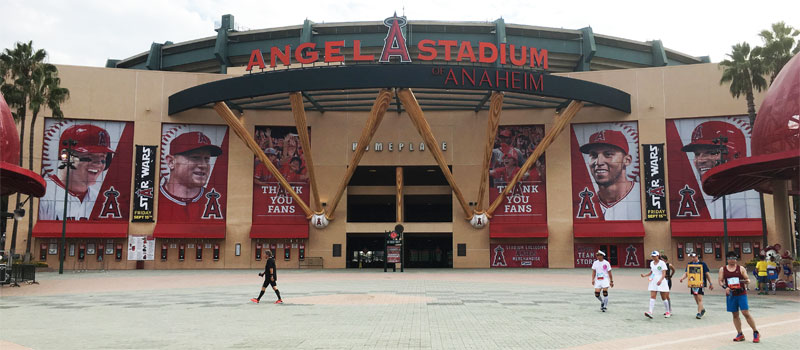 All along the route there were spectators. There were a bunch inside the stadium and the last few miles seemed to have more groups of spectators with signs, candy, and enthusiastic cheers for us runners.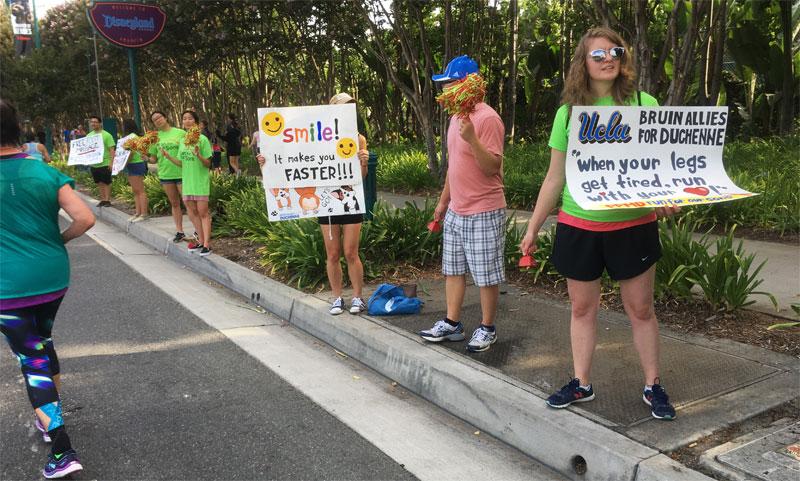 Mile 13+: 16:28, 11:38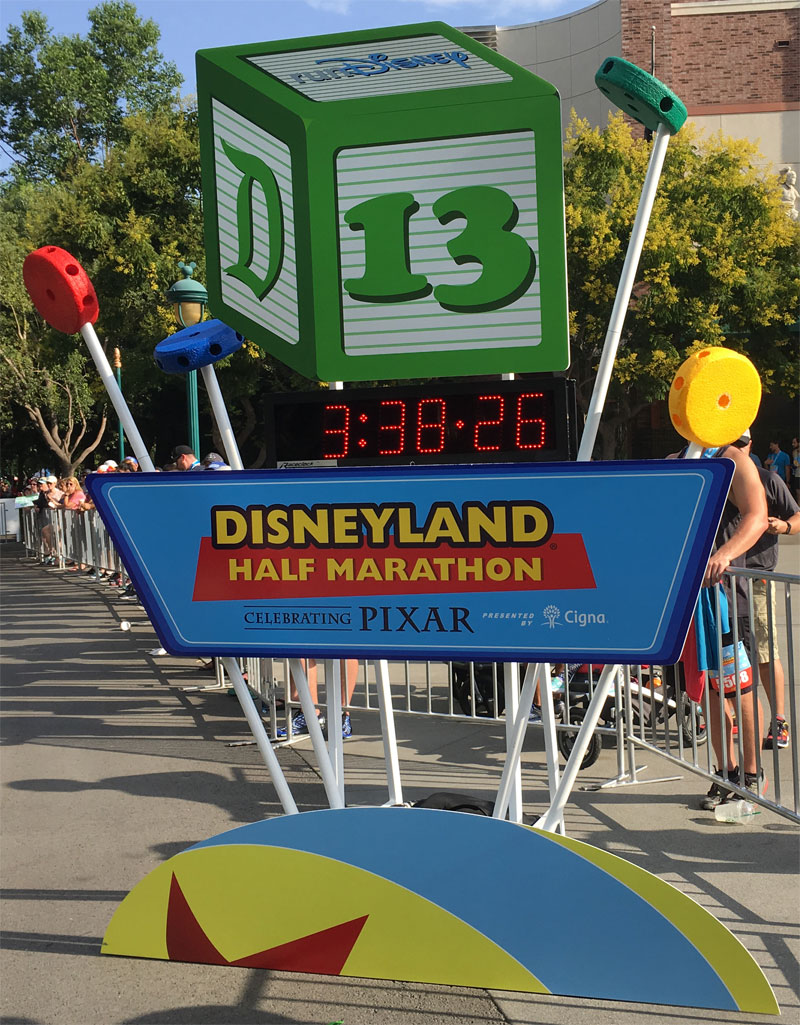 And then we were back on Disney property, backstage areas and streets before hitting the finish line in the parking lot. It was a long slow half marathon in the unseasonable heat. Later I heard that there was a large amount of runners swept from the course so I am very glad I was able to finish! My first Disneyland half marathon was in the books!
Post-Race
I picked up my half marathon medal, and then got my challenge medal and my Coast to Coast.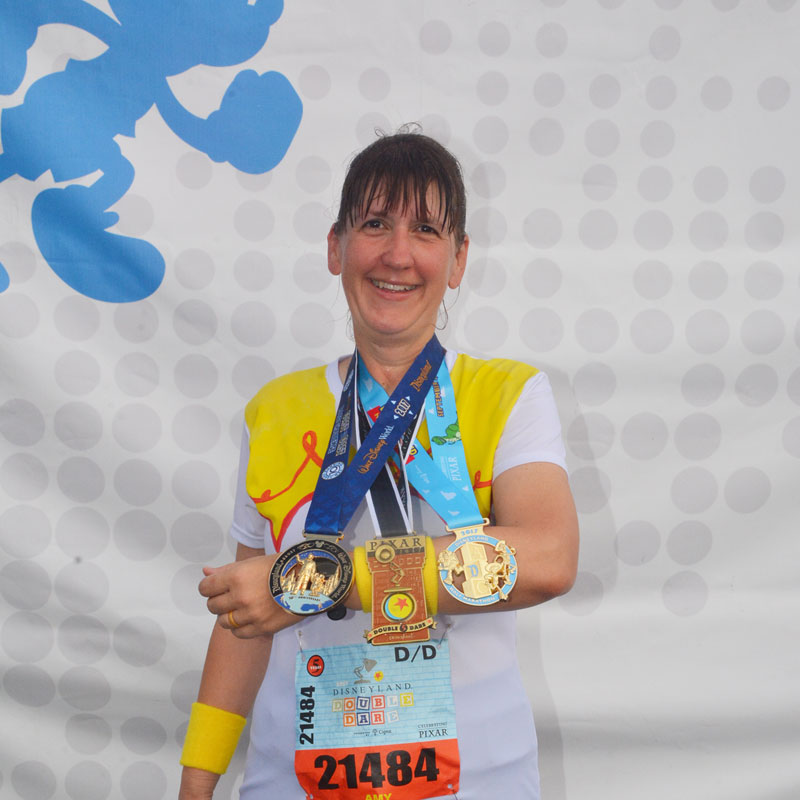 After showering at the hotel Arthur and I headed to Disneyland and California Adventure for our last day at the parks.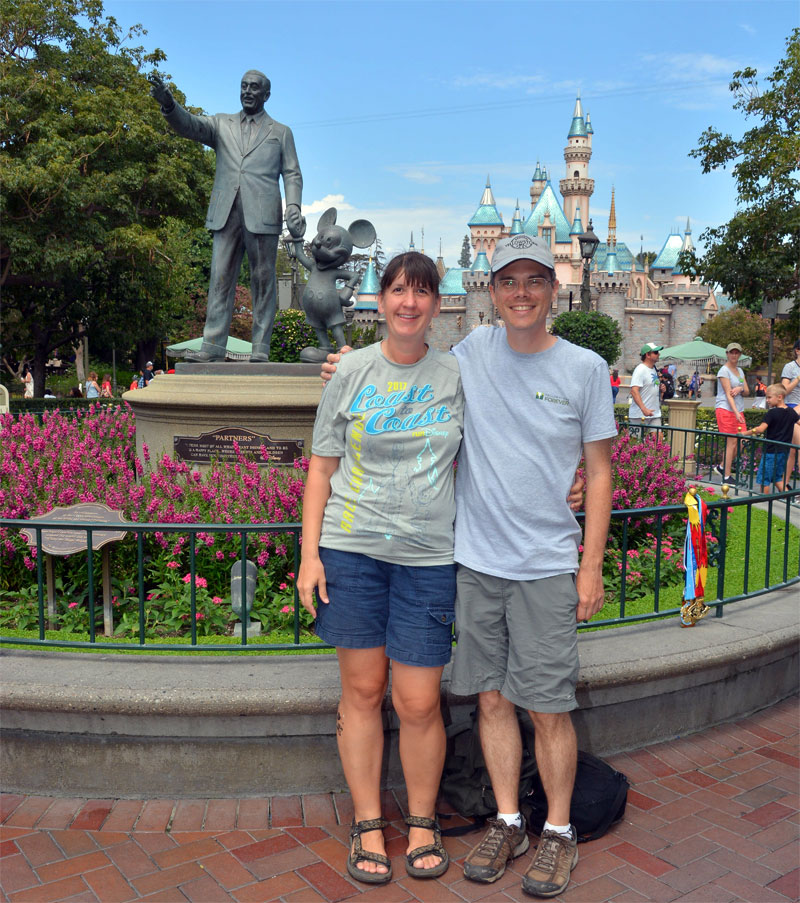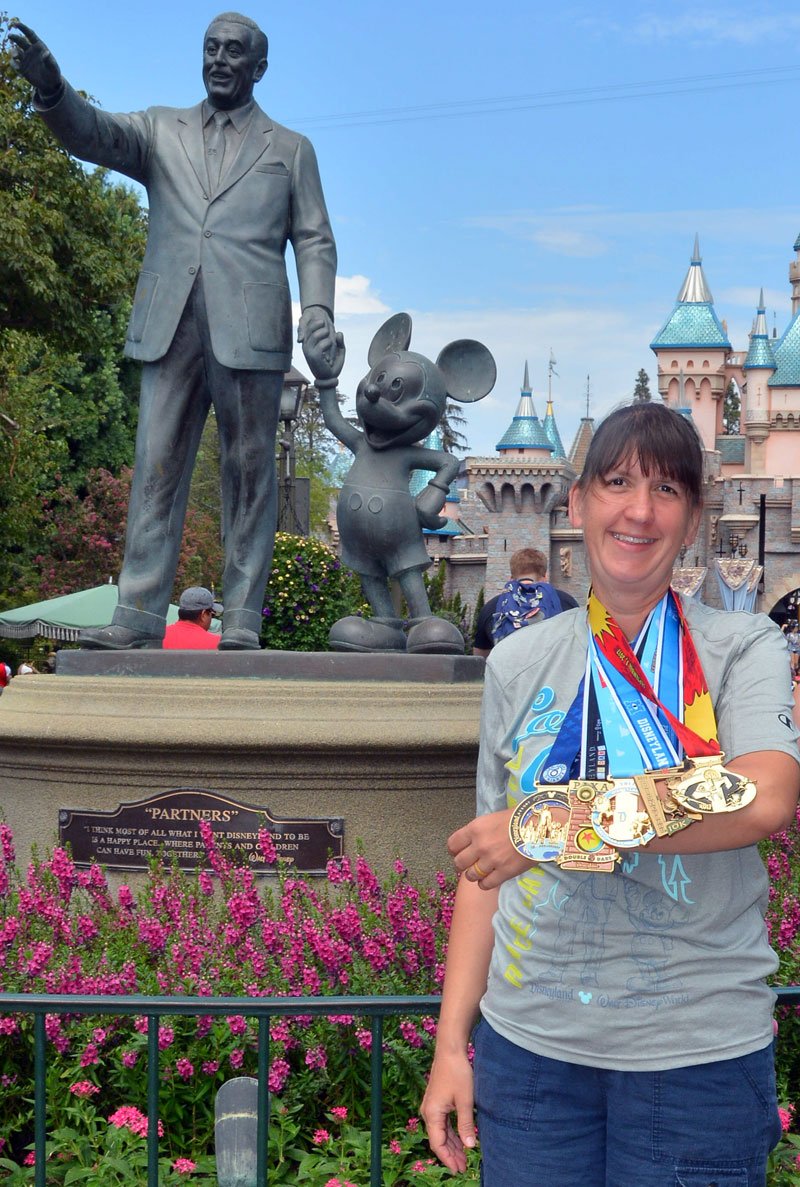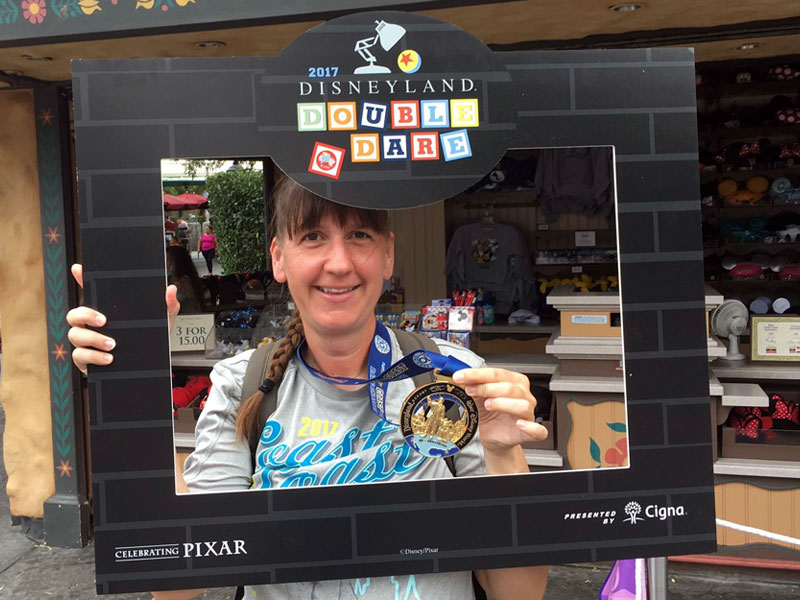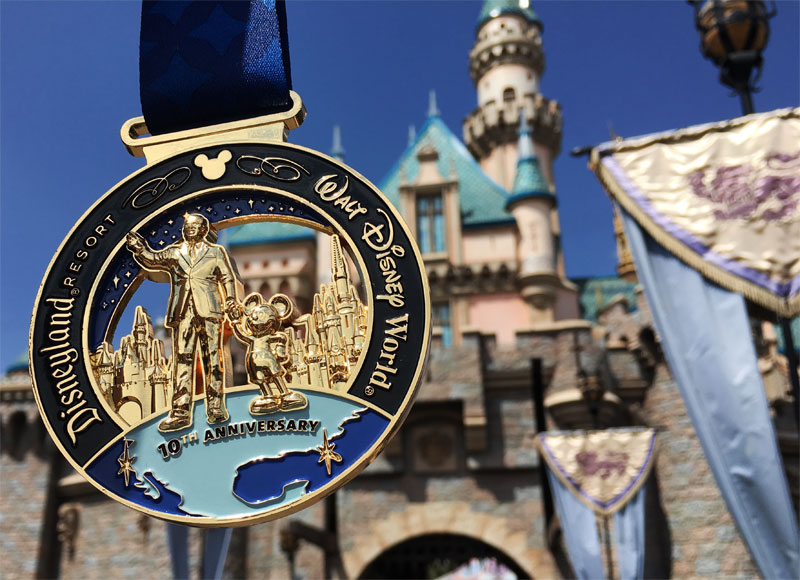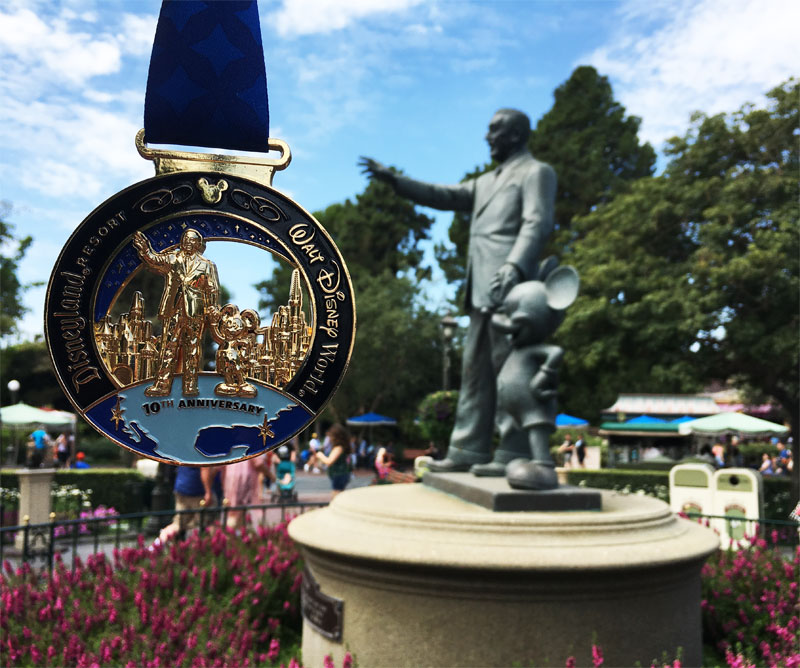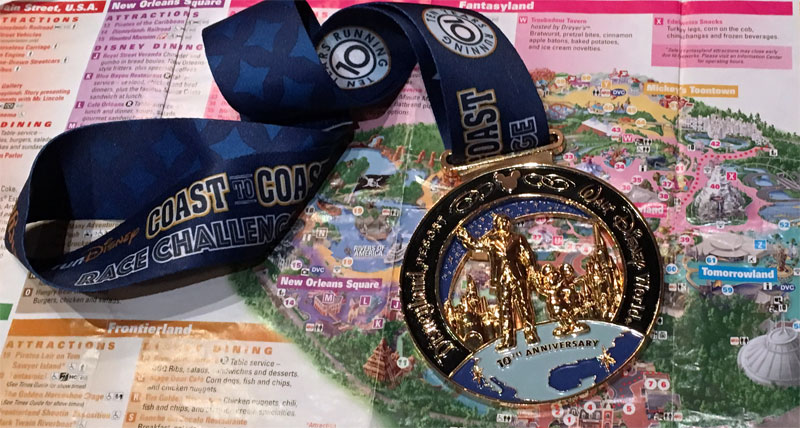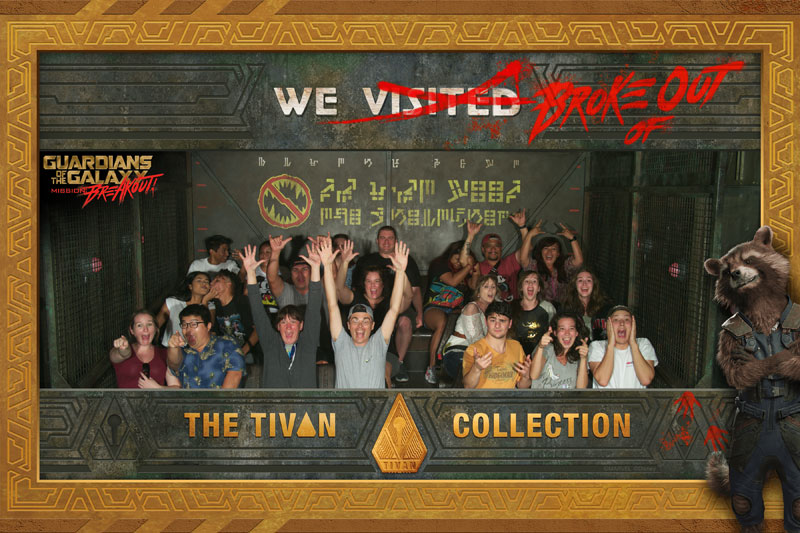 Recommendation
A+

Chip time: 3:27:08
Placement details: 311th out of 511 in Age Group, 6269 overall out of 8710 finishers
Race Amenities: Nice medals for race and completing Double Dare challenge, my first Coast to Coast medal, plus all the entertainment and support typical of Disney races.
Cost: $371.78 which included the 10K and Half Marathon challenge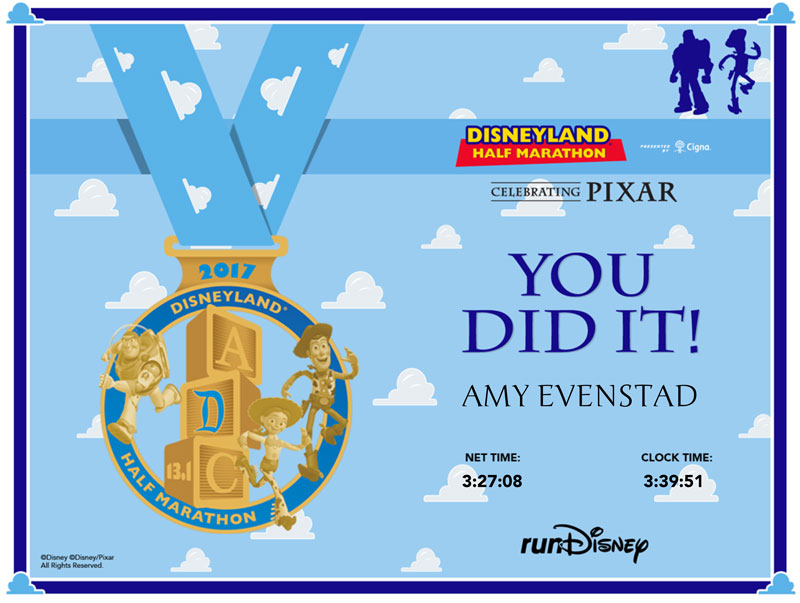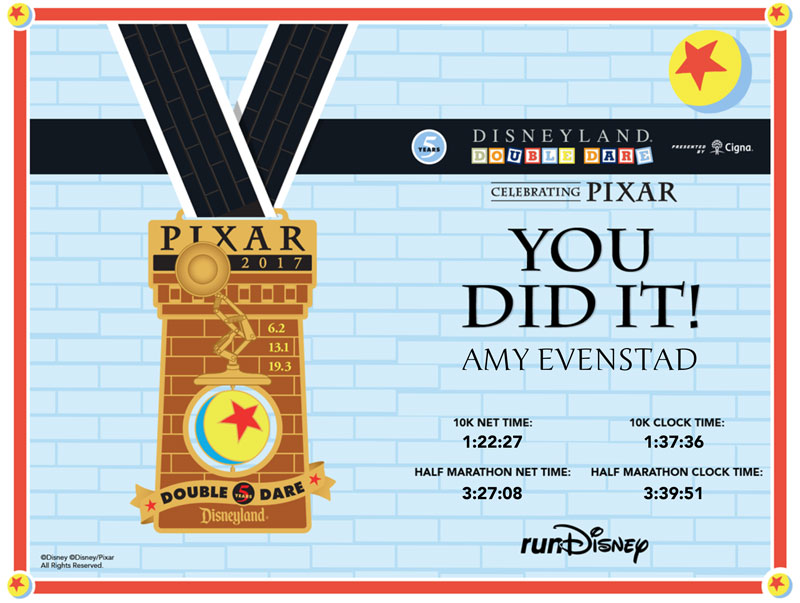 Report written October 4, 2017