Race Recap: Best Damn Race Orlando Half Marathon 2018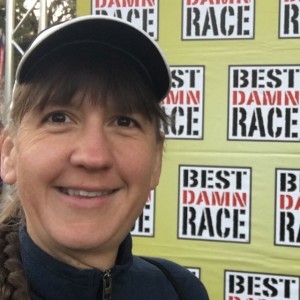 I ran the 5th annual Best Damn Race Orlando half marathon on March 3, 2018. A 10K and 5K (plus challenge) was also offered. The half course runs through downtown Orlando.
Training & Goals
I hadn't run since Gasparilla the previous week. Just not feeling it. No goals. Just hoped to finish in under 2:40.
Race Day: March 3, 2018
I had picked up my bib and shirt the day before so I didn't have to arrive too early race morning. I found some free on-street parking about a half mile from the start at Lake Eola. I stood shivering in my sweater by the gear check area as long as I could before the race started. As the start time approached, I found a spot in the back of the corral. It was 55°F at the start with low 44% humidity and clear skies.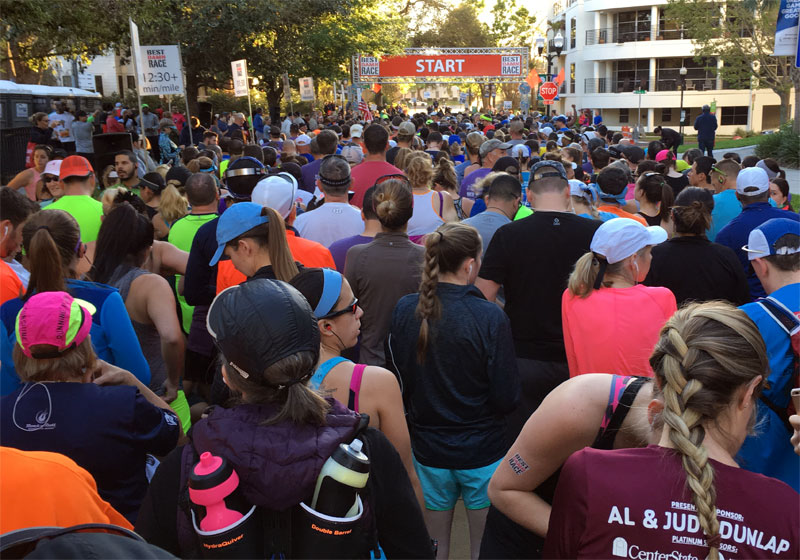 Mile 1, 2, 3: 11:36, 11:32, 11:19
We ran on some brick roads here, but they were pretty smooth. Feeling good.
Mile 4, 5, 6: 11:19, 11:19, 11:15
Ooh, nice splits!
Mile 7, 8, 9: 11:32, 12:28, 11:47
Poor preparation = longer walk breaks in the second half of the race. I felt okay and surprisingly no hamstring aches, just fatigued. Mentally not into it either.
Mile 10, 11, 12: 12:14, 12:42, 12:40
Here were more brick roads and they were a lot more hazardous than we ran earlier in the race. I was running with some women and we saw a guy in front of us trip and almost go down. We all gasped. I spent a lot of time looking down.
Mile 13+: 12:05, 1:39
I walked a bit more of mile 13 than I would have liked but ran in at the very end. I was pleased to see my finish time was under 2:40.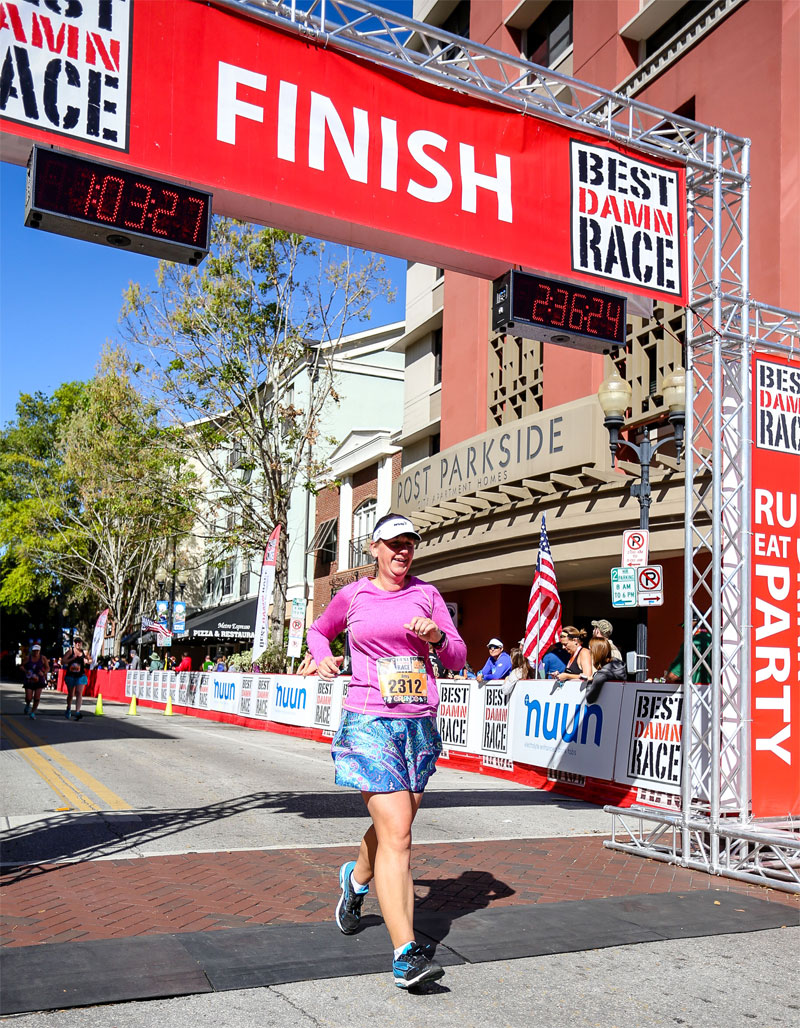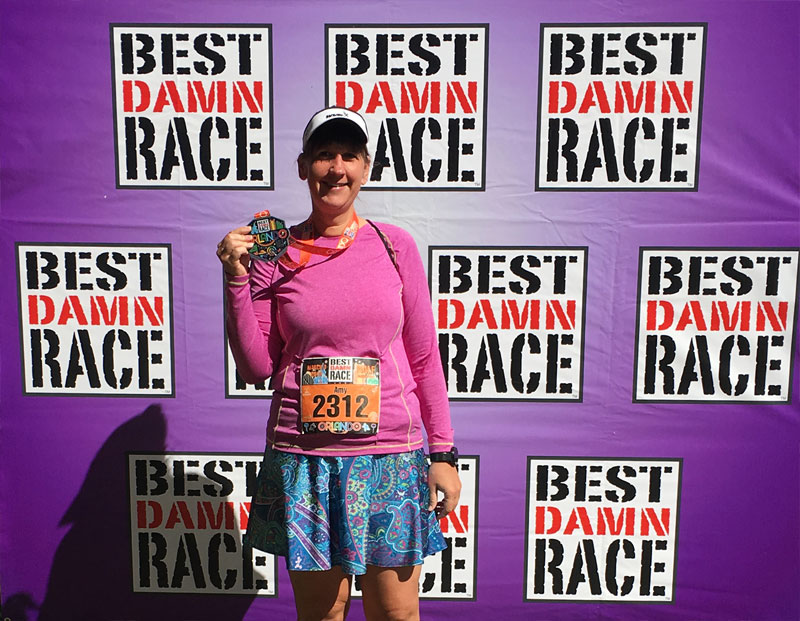 After Party
There were several tents in the runner village giving out treats and samples. The race offered pizza, fruit, and beer for finishers. It was a pretty good spread but I didn't stick around too long.
Recommendation
The half marathon course is a really nice run through downtown Orlando with lots of shade. I'm not a fan of the brick roads. Good swag and after party. Recommended.
Chip time: 2:35:22
Placement details: 30/48 in Age Group; 720/936 overall
Race Amenities: Soft t-shirt, no-show socks, personalized bib, nice finisher medal, well-stocked after party, free race photos.
Cost: $38.50 (early tiered pricing)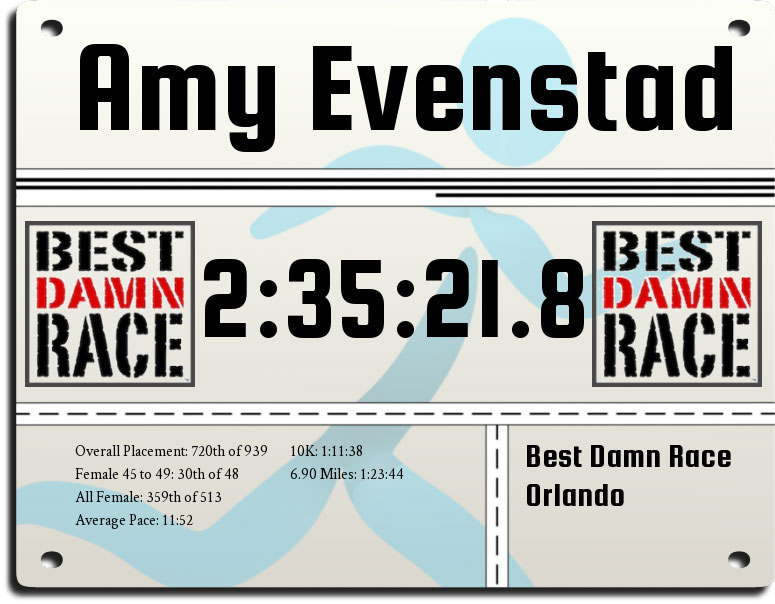 Report written March 8, 2018