Local Race Report: Holiday Stress Buster 5K 2019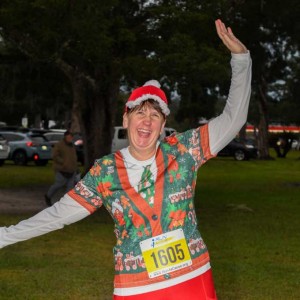 This was the third time I partipated in this annual Christmas Eve 5K. Lake Helen's Holiday Stress Buster raises funds for the city's park and children's playground. My previous reports: 2016 Stress Buster and 2017 Stress Buster.
Training & Goals
In early November I went to an orthopedic specialist to get some help with my chronic Achilles issue. I spent most of November in a walking boot. I'm in a Physical Therapy program now. I'm slowly reintroducing cardio into my routine but running is still off the table. My plan was to walk this race and have fun.
Race Day: December 24, 2019
Lake Helen is close to home. I arrived with plenty of time to find a dodgy parking spot and get my bib. It was about 54°F with high humidity, intermittent light mist, and cloudy skies for the race.
There were a lot of West Volusia Runners at the race. We took a group photo and I met up with Nicole, who would also be walking. We did the course together, along with her 9 month old daughter Emily, in her stroller.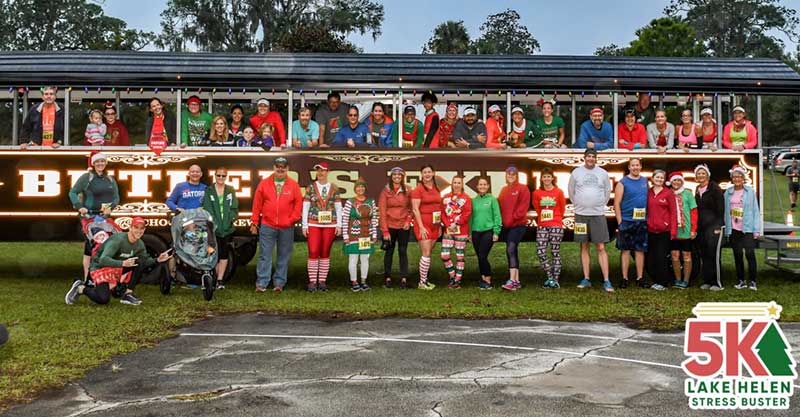 Mile 1: 17:34
The on-and-off mist was a little bit annoying but it never turned into full rain. The clouds kept the humidity high but at least we weren't being scorched by the sun.
Mile 2: 17:34
Nicole and I were chatting the whole time so the course passed quickly.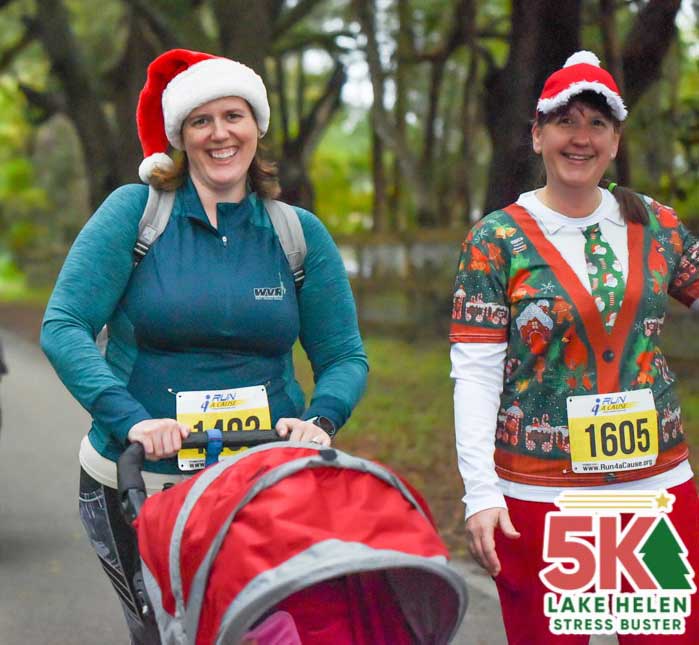 Mile 3+: 17:33, 1:28
Whoa, I didn't realize we had such even splits until I looked at my Garmin stats later. Nice.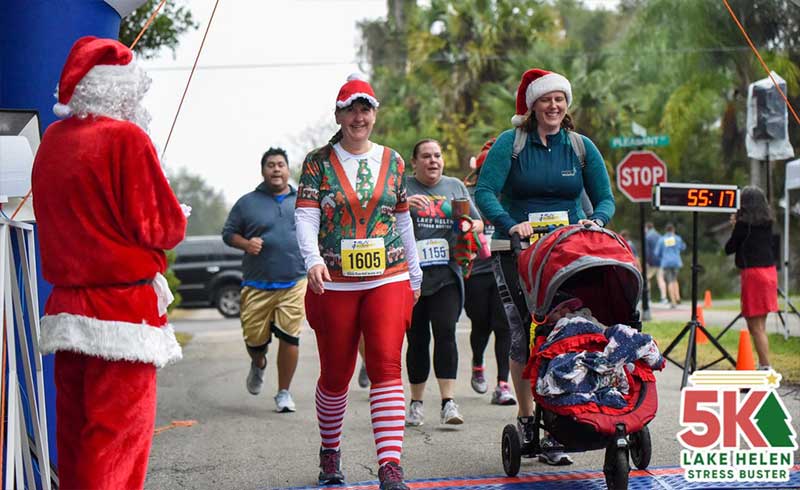 Recommendation
This is a nice little local holiday race. It's fun to see everyone in their silly holiday outfits and there's a nice mix of competitive runners and walkers, with many families participating together. The course through Lake Helen is cute. There were more spectators this year than I remember seeing before. The event is well-managed and I look forward to running this one again. Recommended.
Chip time: 53:59
Placement details: 32 of 33 in Age Group, 433 overall out of 484 finishers
Race Amenities: Nice soft cotton blend unisex t-shirt and a finisher medal for all
Cost: $25.50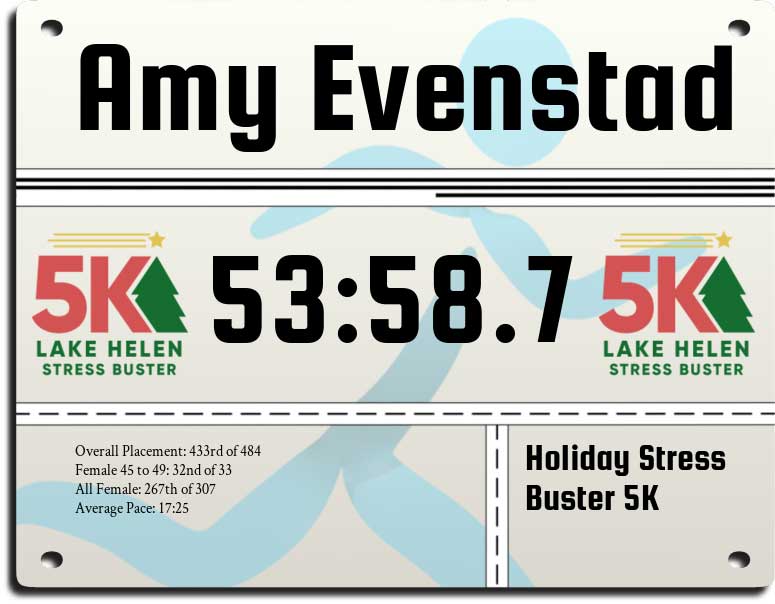 Report written December 26, 2019
Photos (c) Almost There Photography