Race Report: Disneyland 5K 2017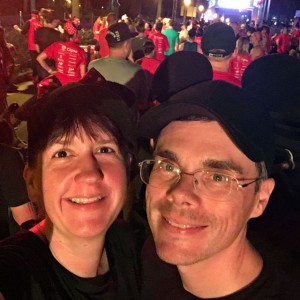 Arthur and I headed out on a long road trip this summer, starting from our home in Florida and driving across the country to visit a bunch of National Parks and other destinations. The trip was planned around two major events that helped dictate the rest of the itinerary. The first was the Great American Eclipse on August 21, which we viewed from Rexburg, Idaho, close to Yellowstone National Park. And then we had to make sure we'd be in Anaheim, California, from August 31st to September 3rd for the Disneyland Half Marathon Weekend.
There were so many things to be excited about for this race weekend. It was our first visit to Disneyland. I'd be earning my first Coast-to-Coast Challenge medal for running Disney races on both coasts in a calendar year. And it was going to be Arthur's first race -- he ran the 5K with me!
The entire race weekend was themed to celebrate Pixar movies. The 5K's theme was The Incredibles. For the run we dressed up as Mickey Mouse and Minnie Mouse.
The 5K course would take us through parts of both Disney's California Adventure and Disneyland. The race would be our first view of either park.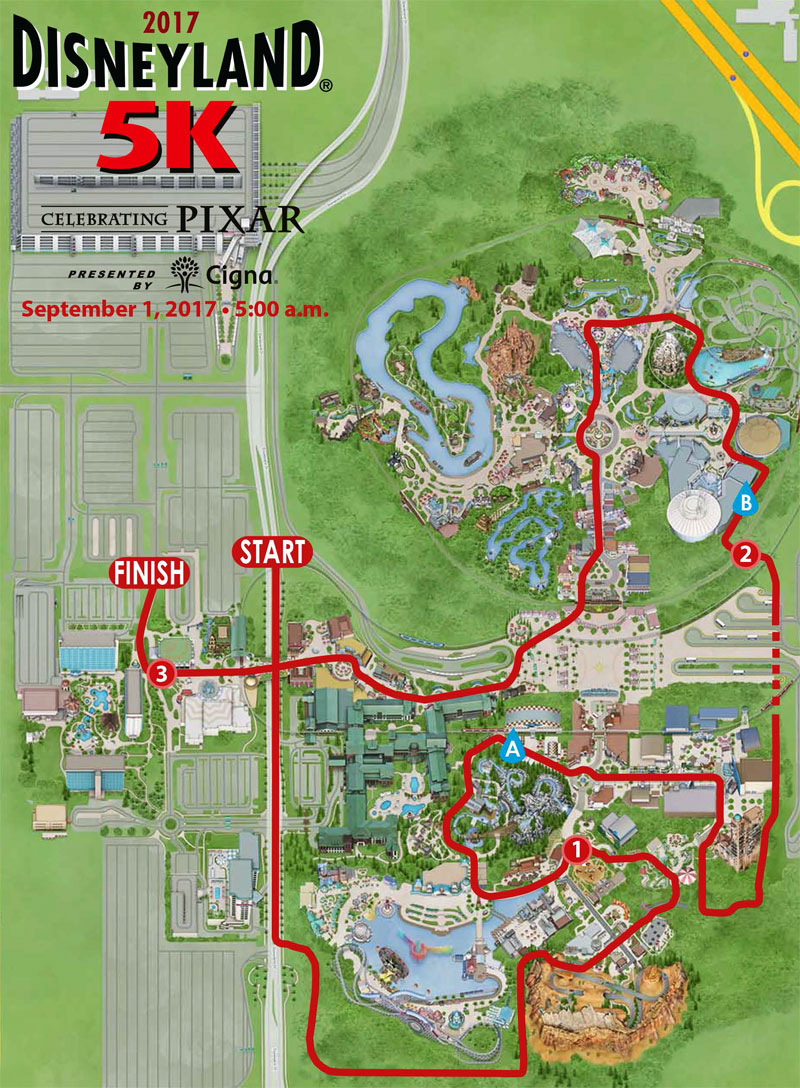 Training & Goals
Disney challenge weekend always means a nice and easy 5K. We had been hiking a lot during our trip but I hadn't run for about ten days prior to race weekend. So training was not ideal. I had a good feeling that our goal to have a fun 5K would be met.
Race Day: September 1, 2017
We were staying at a hotel close to the parks. Since it was our first experience at Disneyland, we left our room early and walked about 15 minutes over to the starting area. We were super early but that meant we could watch the stage entertainment for a bit and find a good spot close to the front of our corral. Between folks wearing the race shirt and dressed up as Incredibles, we were in a sea of red from the start.
It was 73°F with unseasonably high humidity (89%) at the start.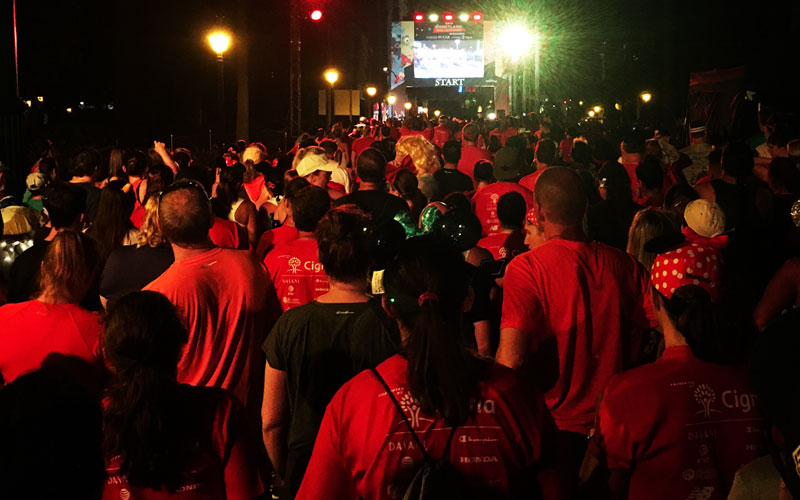 Mile 1: 14:28
We started in a parking area next to Disney's California Adventure, then ran through the park. We entered at Cars Land and then went through "a bug's land" and Pacific Wharf.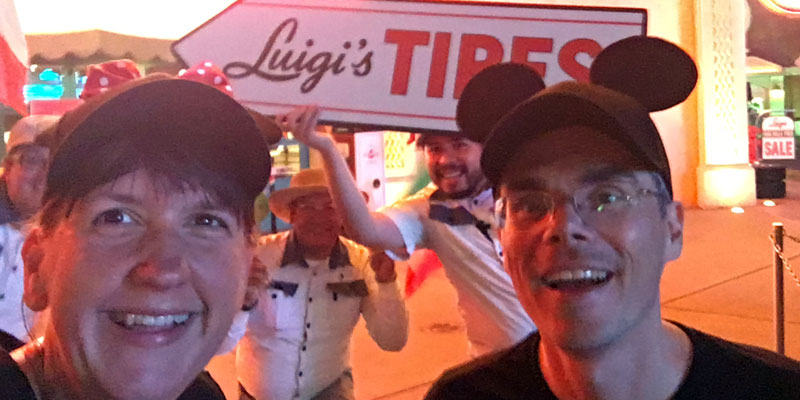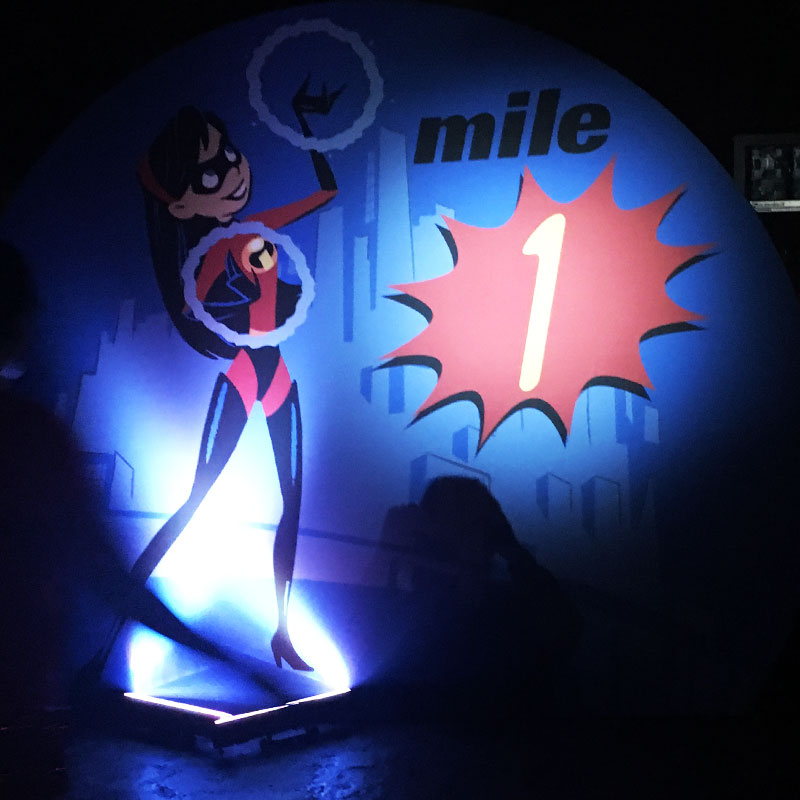 Mile 2: 23:05
This mile took us briefly back into Cars Land and then around Grizzly Peak and Hollywood Land. We exited the park backstage by the old Tower of Terror and finished up our second mile just before entering Disneyland via Tomorrowland backstage.
Following the controversy after the Tinker Bell 5K back in May, which lacked characters on course for photos, I was pleased to note all of the opportunities for selfies and character photos on this course. Besides Mater with Lightning McQueen and Jack-Jack with an Edna Mode wannabe, we also saw Mrs. Incredible and Merida in the second mile, as well as a Hollywood Trolley out for photos.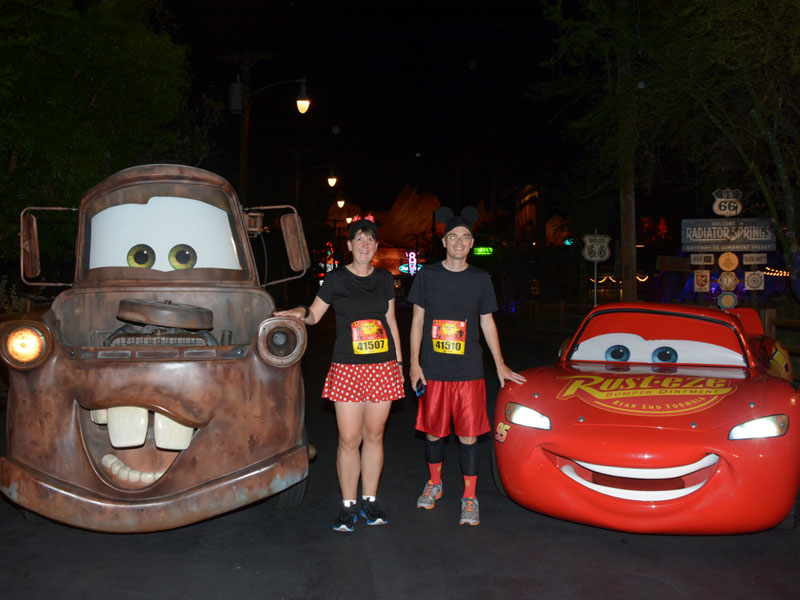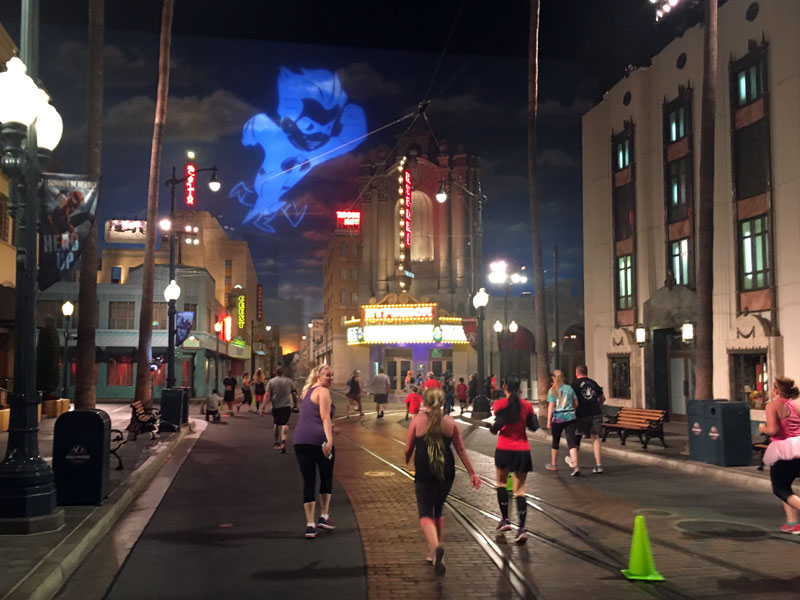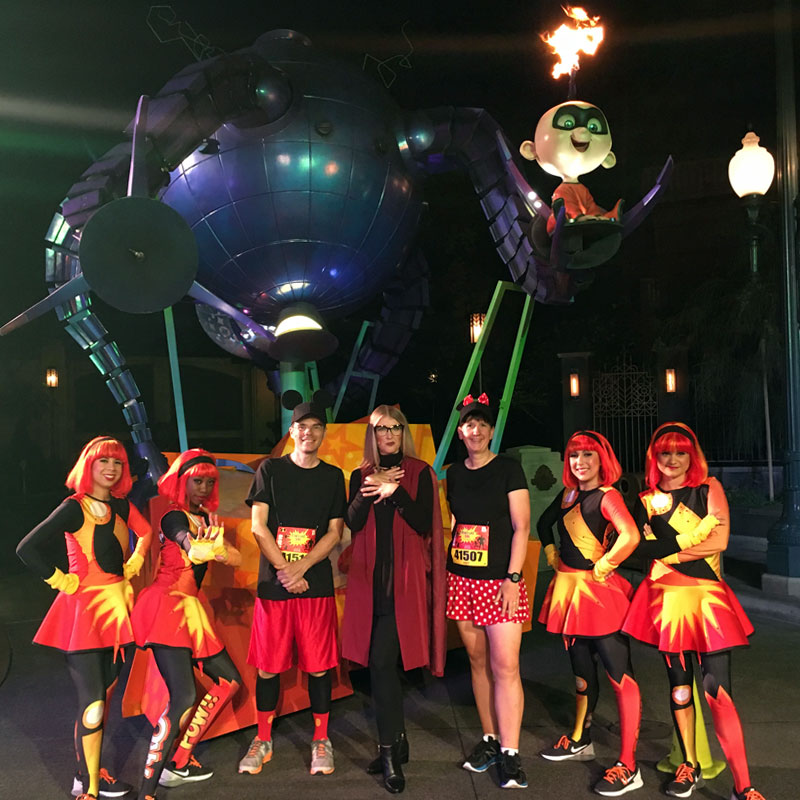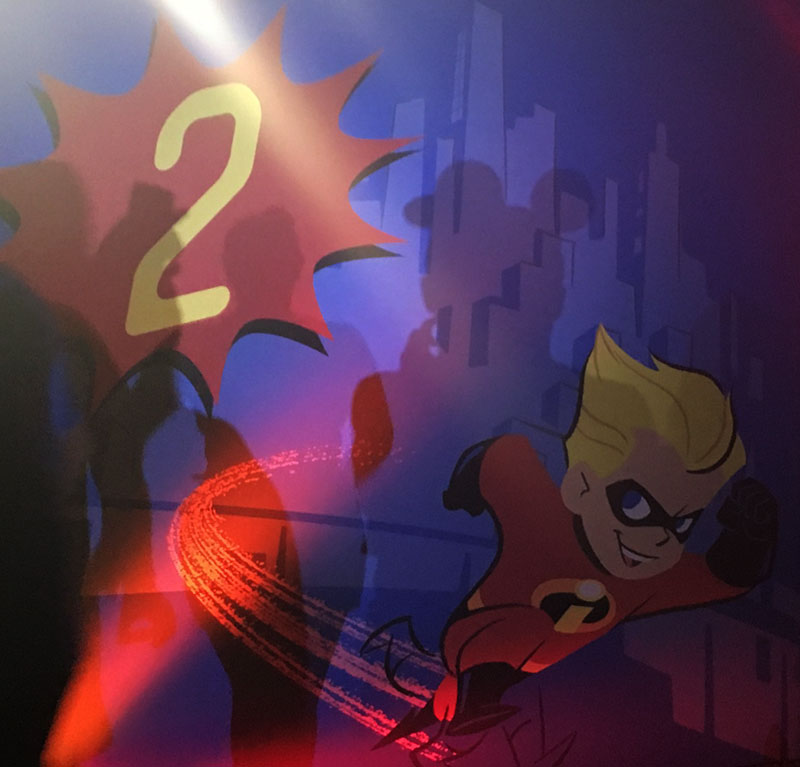 Mile 3+: 19:51, 4:37
After running through Tomorrowland, we headed to Fantasyland. We took a photo with the toy soldiers and ran by Frozone, Jessie, and Mr. Incredible.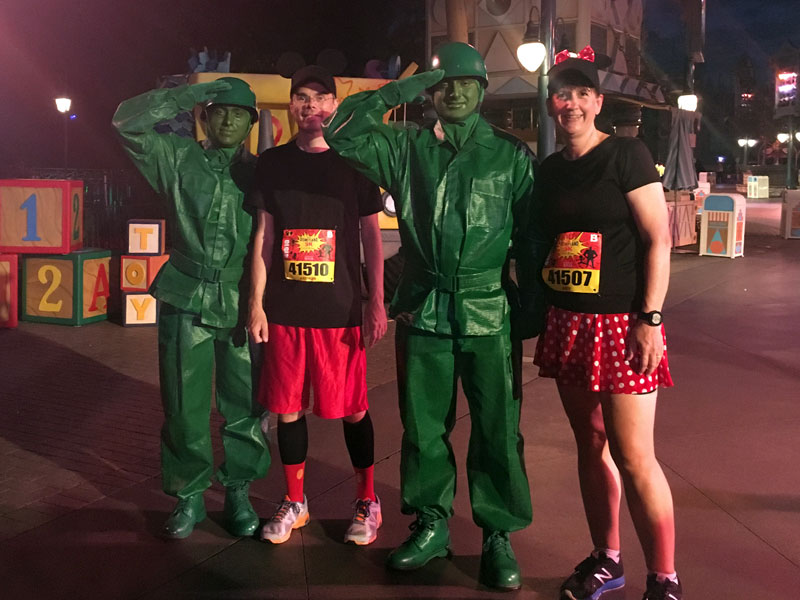 We ran through the castle. The tiny, tiny castle! I had to giggle when I first saw it -- it's so cute and small compared to the castle at Magic Kingdom. Next we ran down Main Street, out of the park via the main entrance, and through Downtown Disney to the finish line back in the parking area.
We picked up our medals after crossing the finish line and got our cooling towels, water, bananas, and treat boxes. Arthur's first 5K was in the books!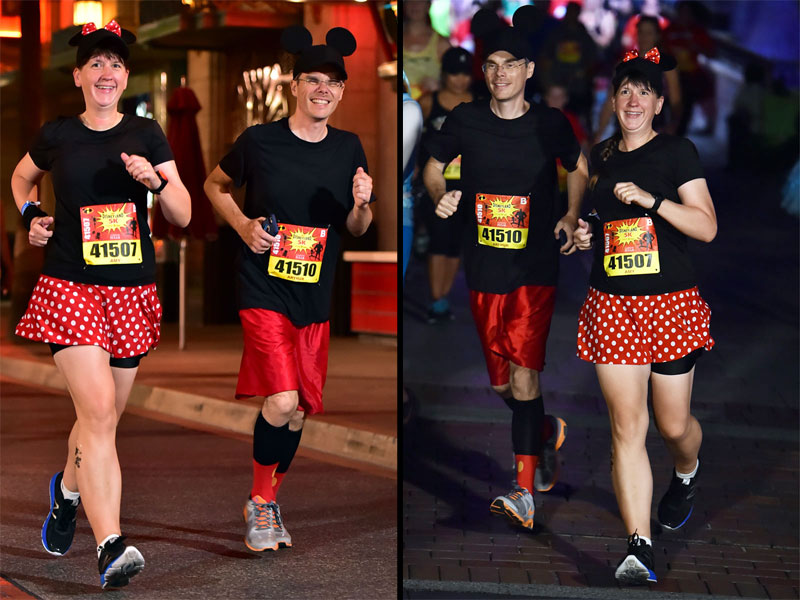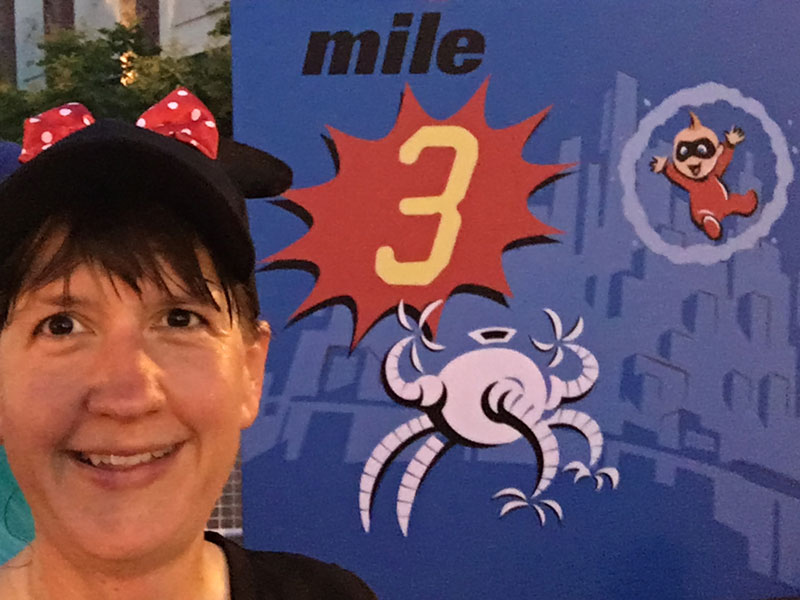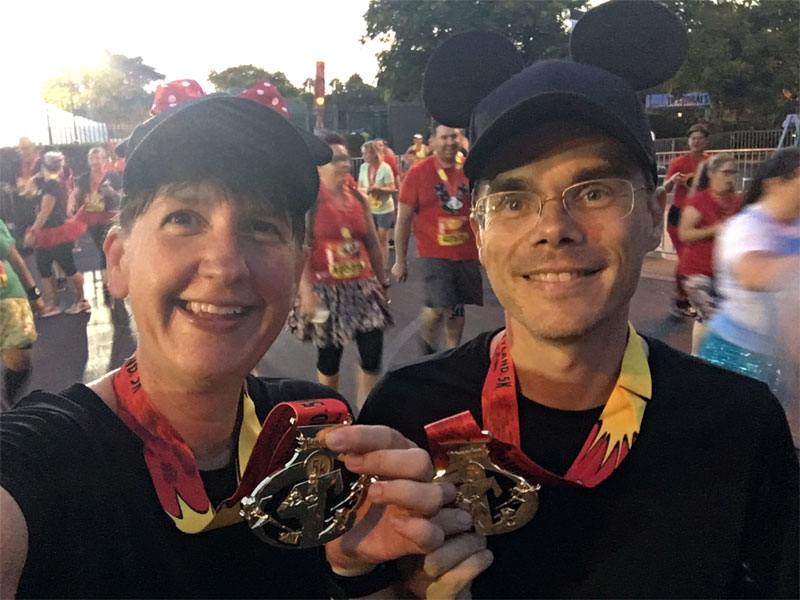 Post-Race
There are no photo ops with characters in the staging area at Disneyland. We walked back to our hotel to shower and change before spending the day having fun in the parks.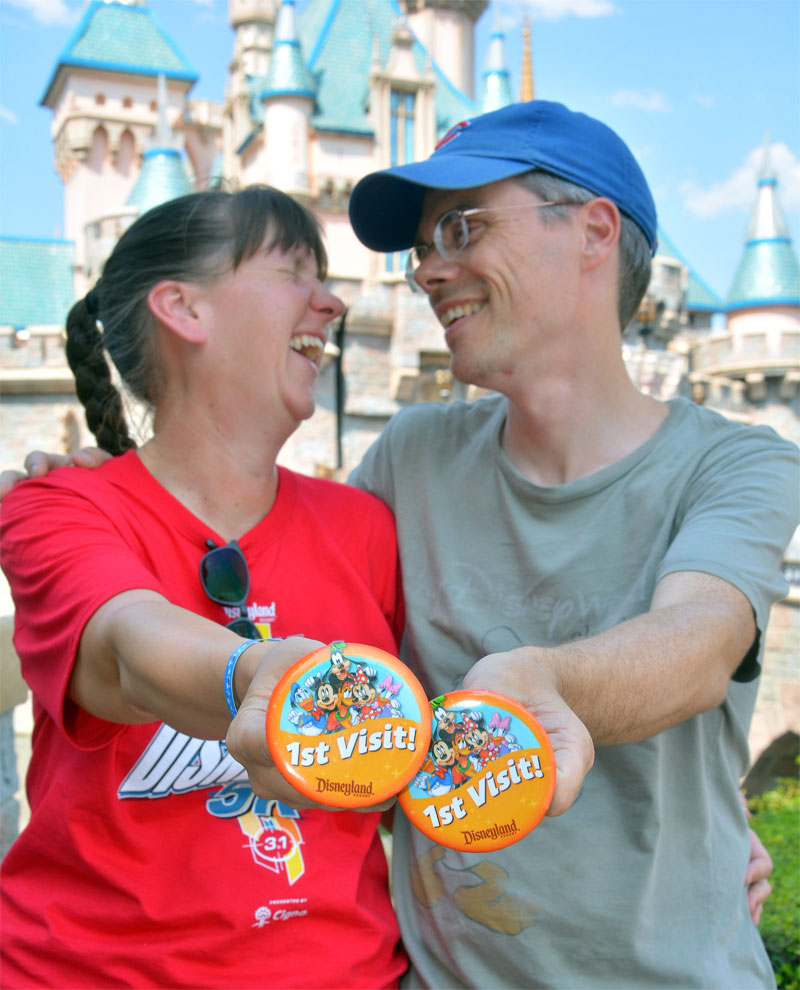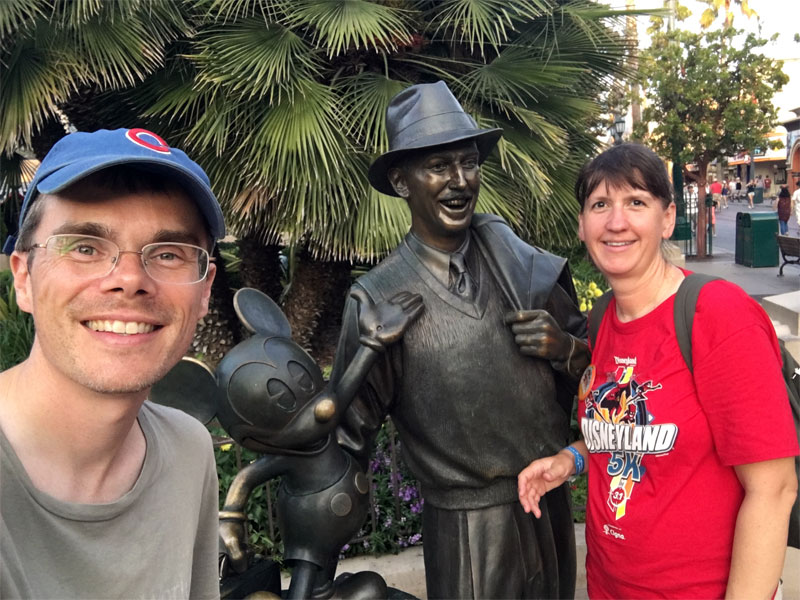 Recommendation
I just love me a runDisney race! I thought it was super fun to see the parks for the first time by running through them in the dark. The field was much smaller than what we experience in Florida. There were just as many run-walkers and walkers, proportionally. I never felt like the course was crowded.
Garmin Time 1:02:01
Race Amenities: All the fun Disney stuff including a cotton unisex shirt and cute finisher medal
Cost: $80.00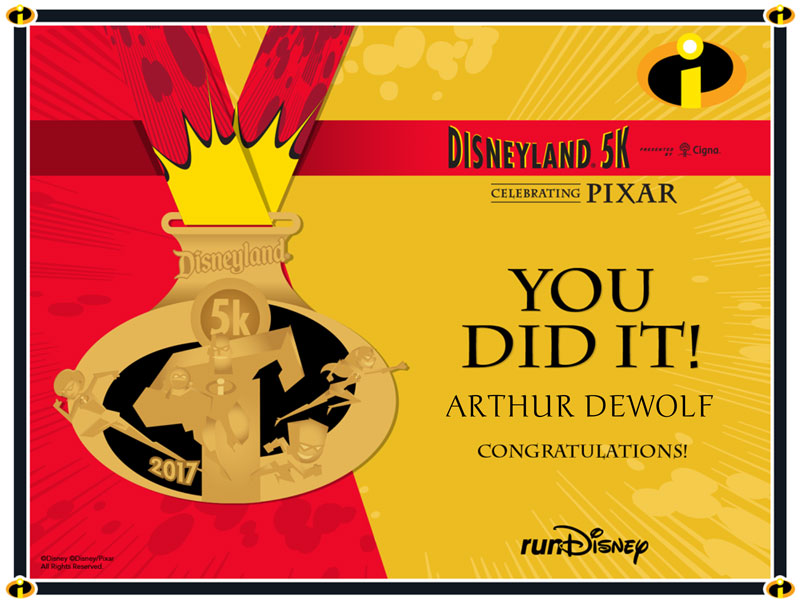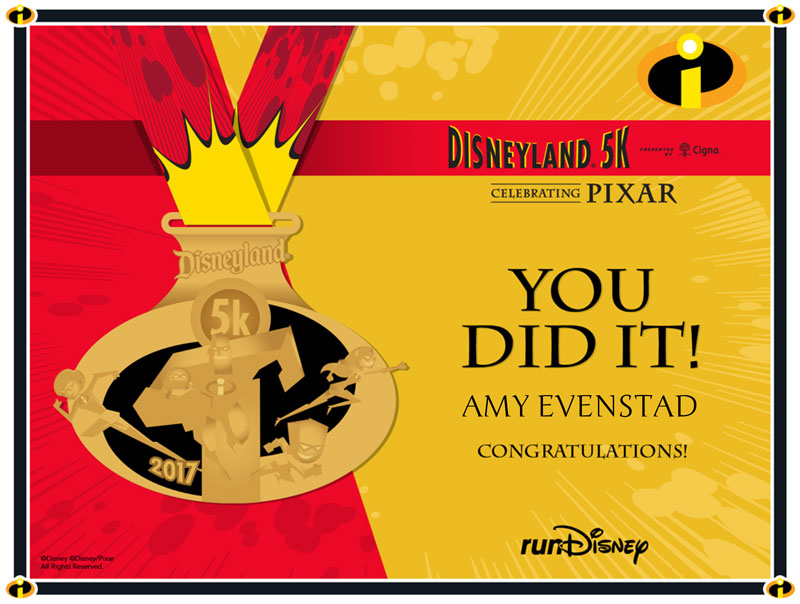 Report written September 27, 2017