Local Race Report: Holiday Stress Buster 5K 2017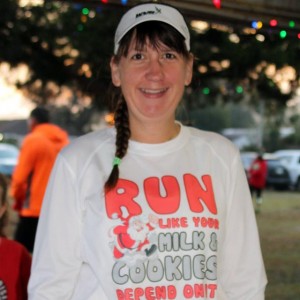 I first ran the Lake Helen Holiday Stress Buster in 2016. In 2017 it was my only holiday-themed race.
Training & Goals
The Dopey Challenge of four back-to-back races would start the following Thursday. For this race I was looking to have fun and remain uninjured (same old same old).
Race Day: December 24, 2017
Lake Helen is close to home. I had to get my packet before the race but there was plenty of time to get parked, pick up my stuff, and drop it off back at the car. Arthur came along to spectate. It was 61°F at the start with high humidity and partly cloudy skies.
Mile 1: 10:44
Mile 2: 10:44
Mile 3+: 10:20, 1:32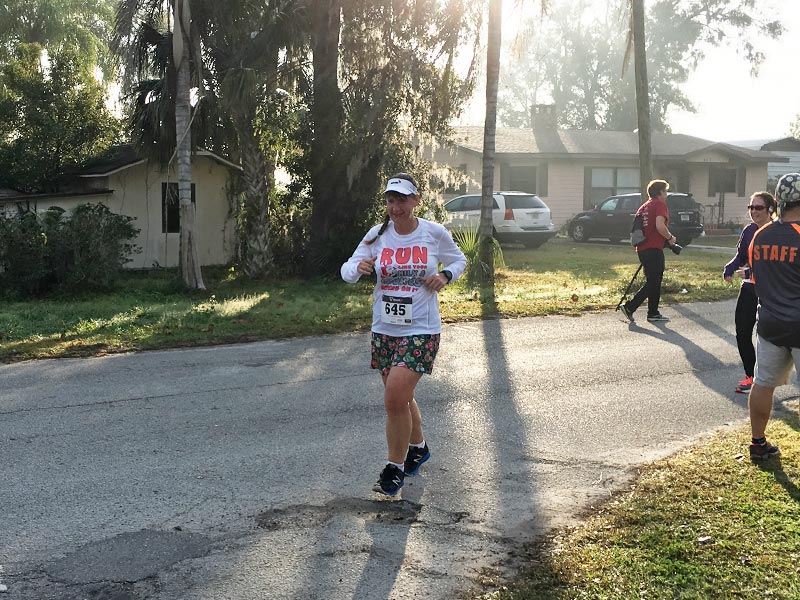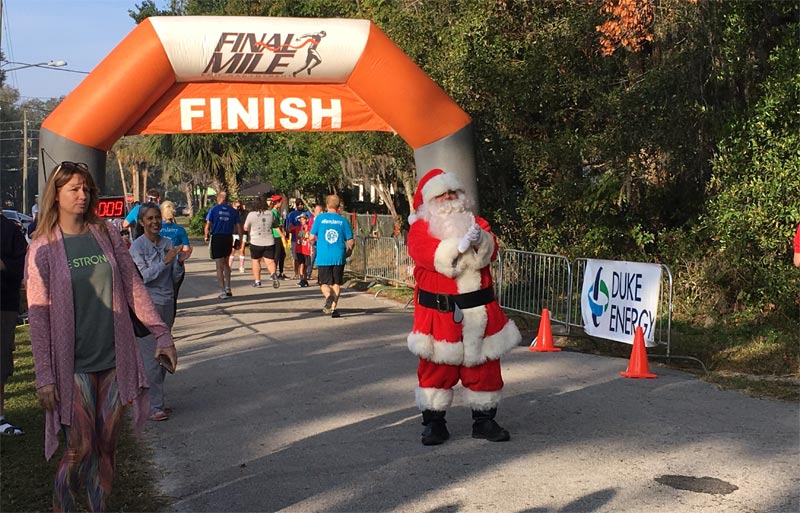 Recommendation
A nice little local holiday race. The course through Lake Helen is cute and the event was well-managed. Recommended.
Chip time: 33:05
Placement details: 10th of 28 in Age Group, 159th overall out of 426 finishers
Race Amenities: Swag included a nice long sleeve tech shirt and finisher medal for all
Cost: $18.00
Report written January 28, 2018