Race Report: Pro Bowl 5K 2017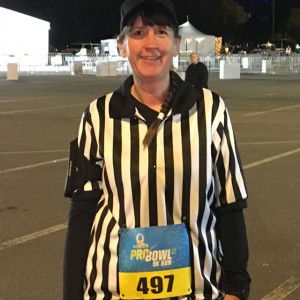 This season's NLF Pro Bowl is taking place in Orlando and part of the week's festivities were centered around the ESPN Wide World of Sports Complex at Walt Disney World. One of the accompanying events was the first ever Pro Bowl 5K Run through Epcot, which took place on the Saturday before the Pro Bowl. The charity benefitting from the race was Make-a-Wish Central and Northern Florida.

Training & Goals
My focus so far this year has been on weight loss -- I gained back some weight during 2016 that has got to go. I've been trying to keep up my modest base of 3 runs per week for a total ranging from 10 to 17 miles. I've got a few half marathons coming up and I'd like to just keep this base and not worry about PRs for the time being. Anyway, I don't expect to PR on a 5K fun run at Disney World! I wasn't sure if there would be characters on the course but my main focus was to enjoy the theme park run!

Race Day: January 28, 2017
The race started at 7AM and, unusual for a Disney race, packet pickup was available race morning. I left home around 4AM and arrived at the Epcot parking lot at around 5AM. Parking and pickup was easy peasy and I found myself with a lot of time to kill before the race began. The staging area was photo-op free so I went back to the car to keep warm for a half hour. At about 5:30 I went for a power walk around the staging area. Lots of folks dressed up in NFL jerseys for the race. I dressed as a referee and I saw a few others in the black and white stripes, too.

I got into the corral at 6:30 and chattered my teeth waiting for the run to begin. There were two starting waves and I was in the first group. It was 50°F with a stiff breeze blowing at the start of the race.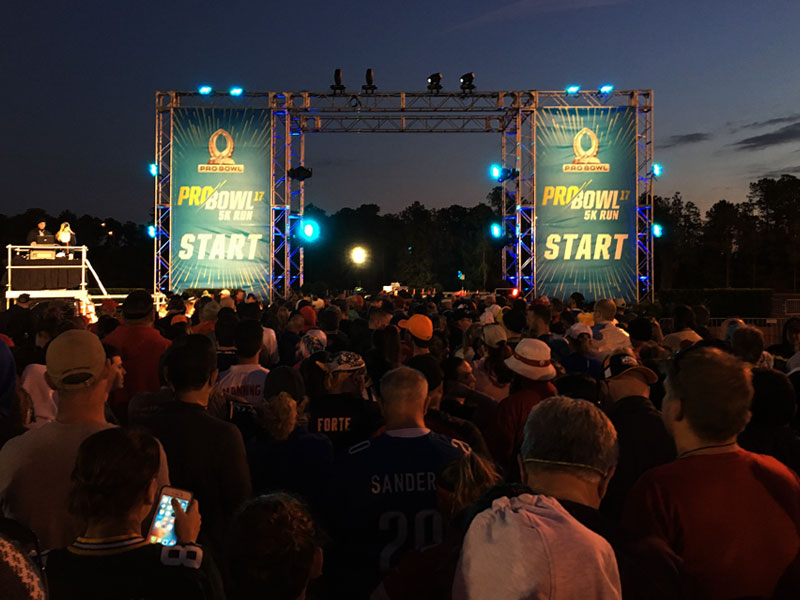 Mile 1: 11:20
We started in the parking lot at Epcot and ran towards the park, entering from a backstage area at the Mexico pavilion. Shortly after getting into World Showcase we passed the first mile marker.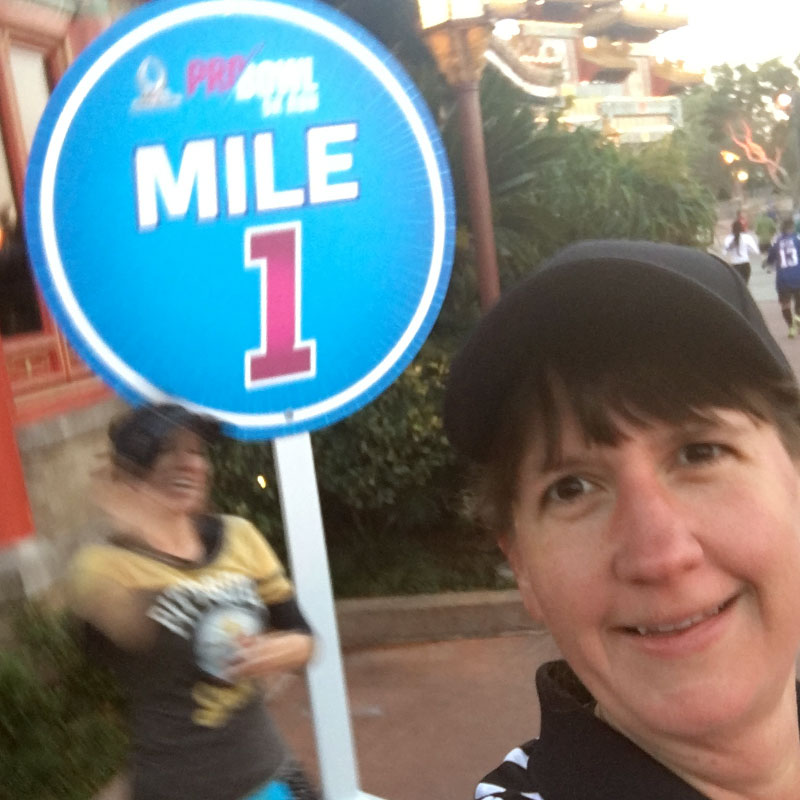 Mile 2: 12:58
I stopped a few times around the lagoon to take selfies with Spaceship Earth behind me. After running past France we left Epcot at the back entrance. I stopped a bunch of times here to take photos of runners going the bridge by France. We went around another backstage area here and then ran back into World Showcase between the UK and Canada pavilions. We passed the second mile marker shortly after re-entering the park.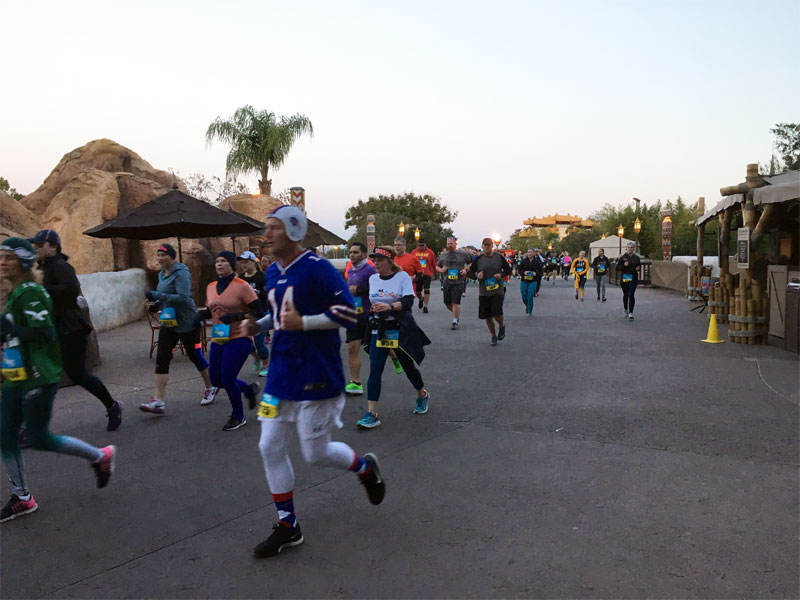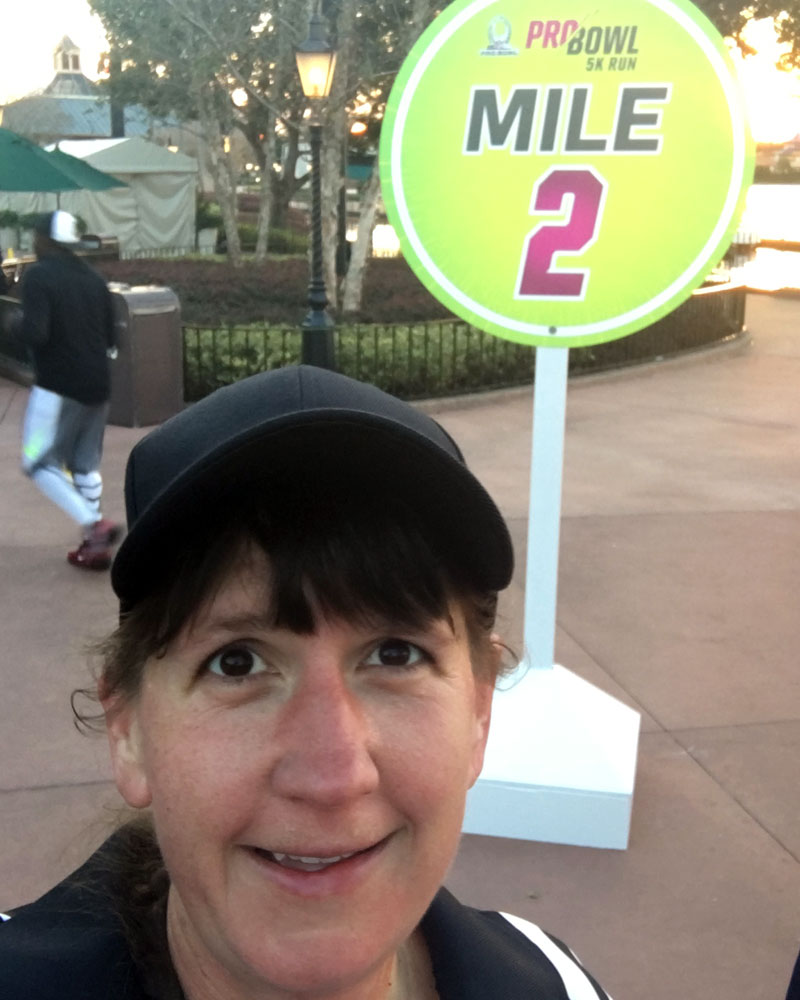 Mile 3+: 12:42, 2:42
The run continued towards Future World. We took a left towards The Land and made a loop between Journey Into Imagination and The Seas before heading back to the middle of Future World and running around Spaceship Earth and the entrance area. We exited the park again through a backstage area heading to the parking lot for the finish.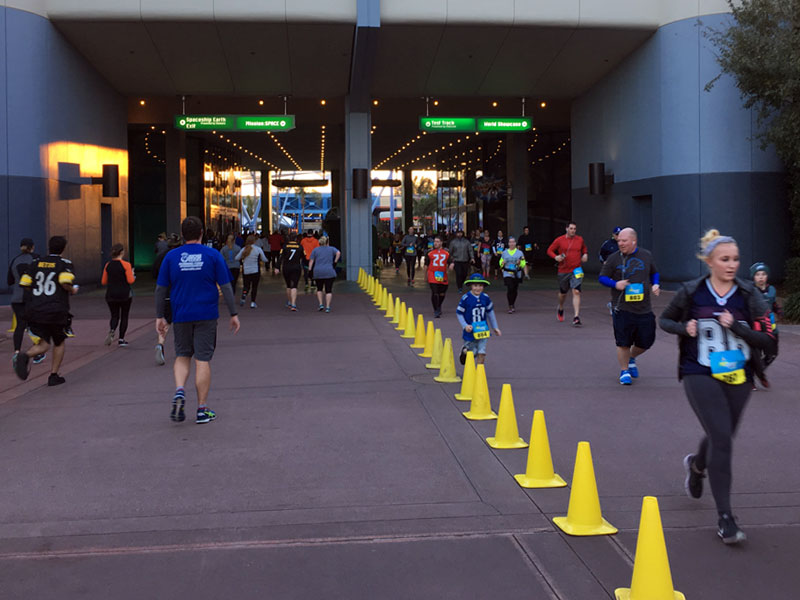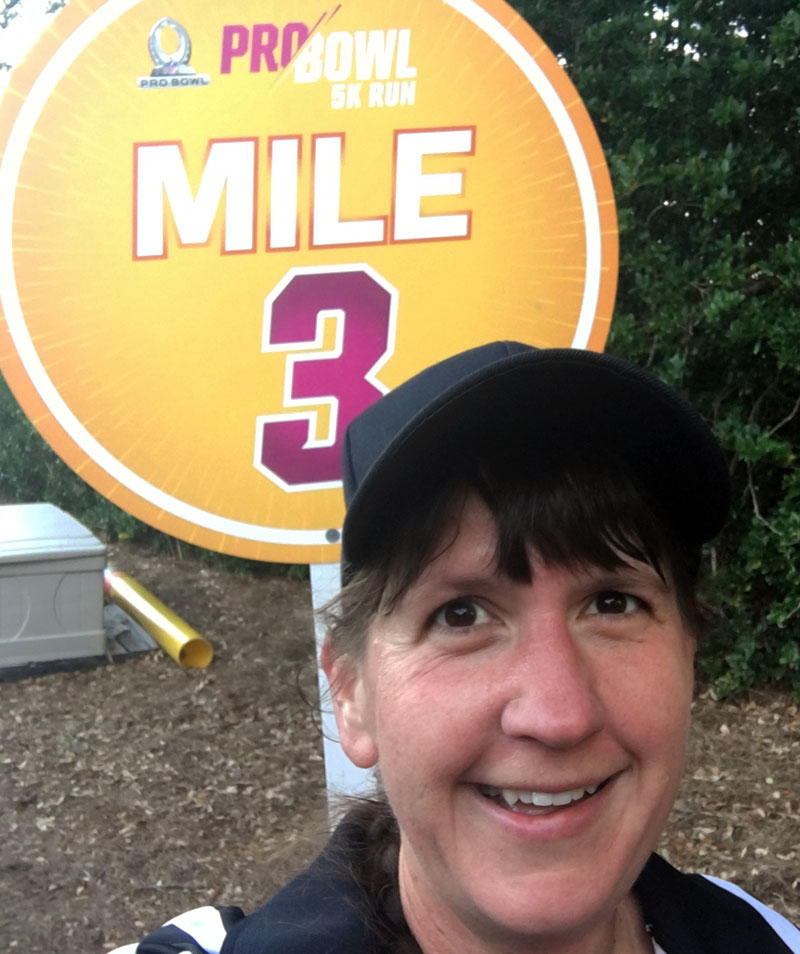 At the finish area there were NFL mascots handing out high fives and cheerleaders cheering us to the finish. I slowed down for a couple of quick blurry photos but I wish I had actually stopped to take some selfies. Even though it was a fun run, something about stopping right before the finish line just doesn't feel right.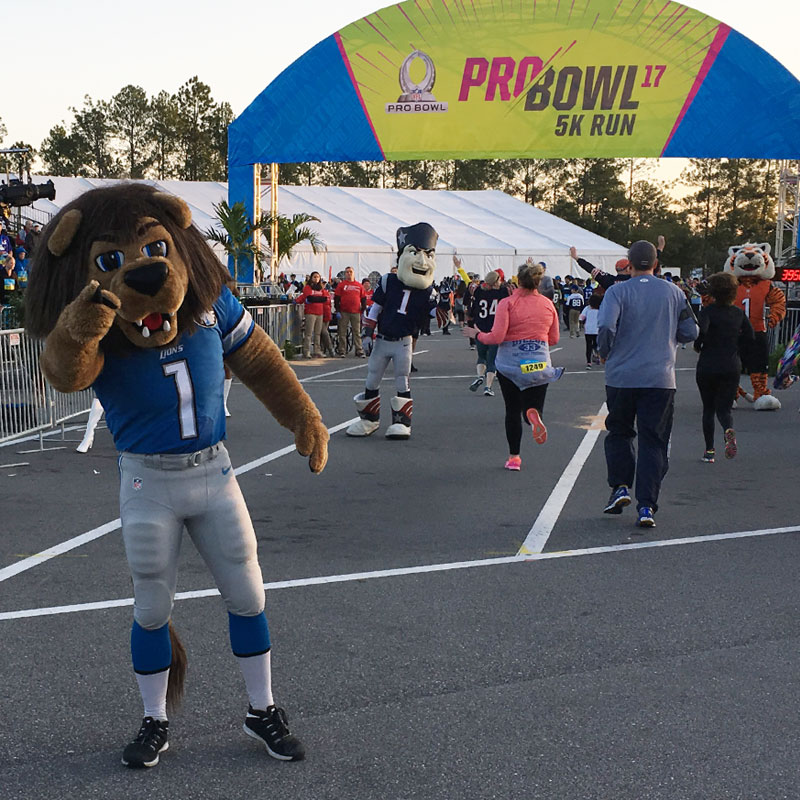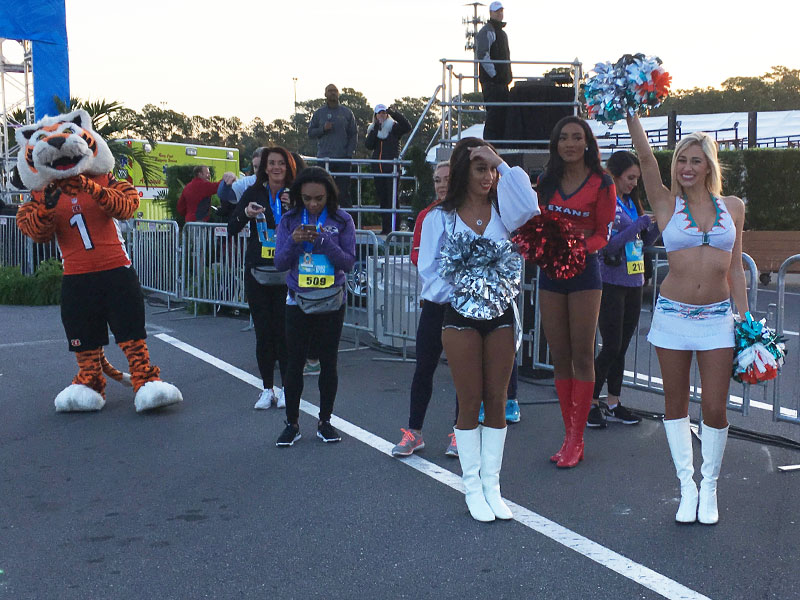 I got my medal and then sat on the bleachers to watch other runners finish the race. Even thought I was in the sun, I got cold pretty quickly and headed back to the car to head out for the day.

Garmin time: 39:42 for 3.24 miles
Race Amenities: Custom bib, finisher medal, fun run through Epcot. No shirt!
Cost: $49.00 (saved Active.com fee with trial membership)

*Untimed run -- Garmin data

Report written January 29, 2017