Race Report: Global Energy 10K Orlando 2018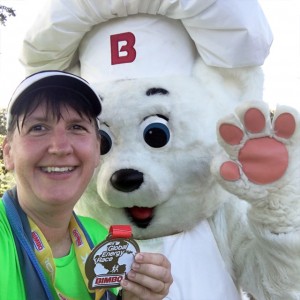 This was my third time running the Global Energy Race in Orlando. You can read my previous reviews: Orlando Global Energy Race 2016 Review and Orlando Global Energy Race 2017 Review.
In 2018 this global race took place in 34 cities across 23 countries.
Training & Goals
My training has been totally sidelined by an Achilles tendon injury I got in early August, when I felt acute pain after running. After lots of rest and a couple of visits to the podiatrist, I got cleared to run just a few days before the race. I had an okay run two days prior to race day. I had simple the goal to run/walk the entire race as best I could and concentrate on good recovery afterwards. I'm trying to build my mileage back up for a big race in early November in New York.
Race Day: September 23, 2018
The organization of this race continues to be impressive; I don't have much new to say that I didn't mention in my earlier reviews. Parking: easy. Race day packet pick-up: easy. Pre-race atmostphere and instructions: slick and professional.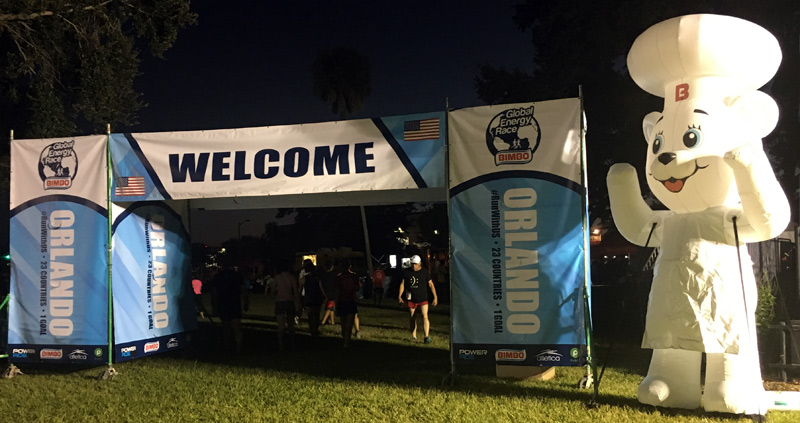 It was about 79°F with clear skies and 84% humidity at the start of the race at 7:30AM.
Mile 1: 12:24
Since my injury, I've changed up my run:walk intervals to 2:1 and that seems to be working out okay. I set my watch to only show my run and walk times so I didn't get stressed about my pace.
Mile 2: 12:46
I could also mention that some recent weight gain has not helped my pace either.

All things considered, I was pretty pleased with this pace.

Mile 3: 12:42
Mile 4: 12:42
Mile 5: 13:00
Mile 6+: 12:51, 3:28*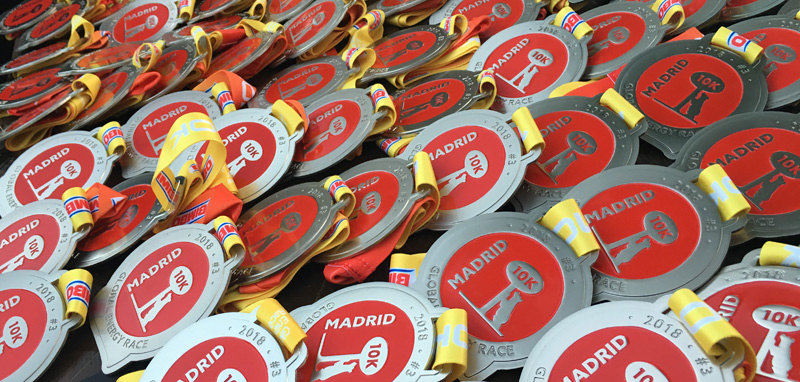 After the Race
I felt GREAT after the run, which was the most important aspect of this race for me right now. They had run out of bagels by the time I finished (womp womp) but there was still plenty of water, bananas, oranges, and other treats. I walked to my car to change out of my running shoes and into recovery sandals before heading back to the post-race area to claim my free grilled cheese (first time I have done this and YUM what a nice treat!) and take some pictures.

Recommendation
Same as always: highly recommended. Police presence was impressive; there were either cops or volunteers at every single road intersection, most with uniformed police and police cars. Plenty of water stop volunteers and course direction and start/finish volunteers. Great swag. You can't beat the price for repeat runners, either! The only thing I would wish for is race photos (preferably free). Otherwise, don't change a thing, race management!
Chip time: 1:19:51
Placement details: 275th out of 434 female 10K runners
Race Amenities: Tech t-shirt, running hat, drawstring backpack, arm sleeve, finisher medal for all
Cost: $0 (free entry for previous participants)
*My Garmin recorded 6.29 miles for this 6.2 mile race.
Report written September 23, 2018