Race Recap: Remarkable River 10K 2018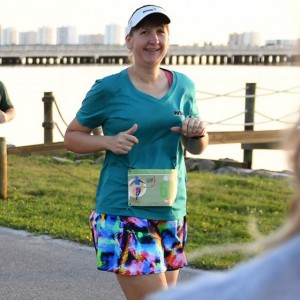 The Remarkable River Run is three race series that takes place in Port Orange, Florida. The first event is a 5K in March, followed by a 10K in June, and a 15K in September. I ran the 10K this year; I also ran the Remarkable River 10K in 2016. The racing series benefits the non-profit Building Remarkable Communities charity, a Volusia county group that works to eradicate domestic violence.
Training & Goals
I had been doing some practice runs with different pace groups during club runs with West Volusia Runners. I normally run intervals, running for four minutes and then walking for one. I had done 3-4 miles with the (approximately) 11:25 (minutes per mile), 12:00, and 12:55 groups. After running intervals for so long, it's tough for me to run straight through. Having pacers is awesome and I felt pretty proud after I completed each training run. Since I'm not in PR shape I thought I would try running this 6 mile race with a pace group. I joined the 12:55 pacers. This was to be the club team pacers' first race and they were excited and nervous. Besides the pacers, there was a big turnout from the club in general.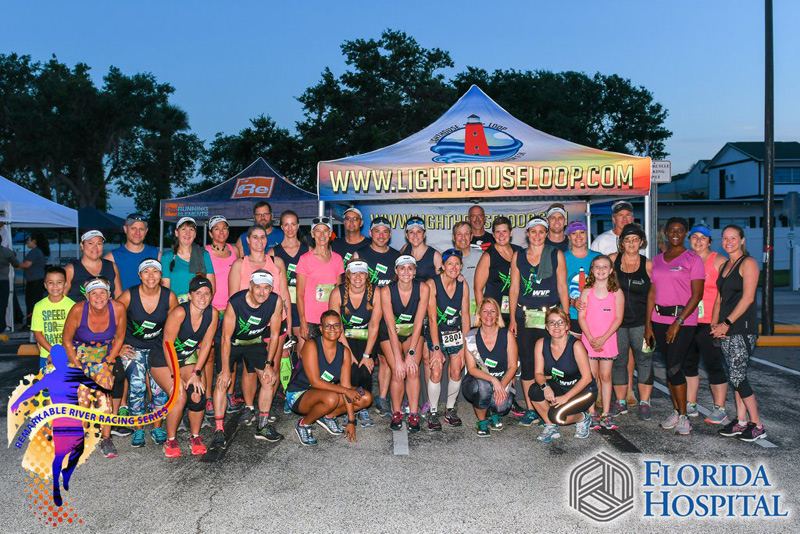 Race Day: June 10, 2018
With a 6:30AM start, I had to leave home early to make it to Port Orange in time. Parking was easy. My club friends collected and secured my bib and shirt in a safe spot so I didn't have to wait in line. When it was time to run, I got in line with my pace group. It was 72° with 100% humidity and sunny skies at start time.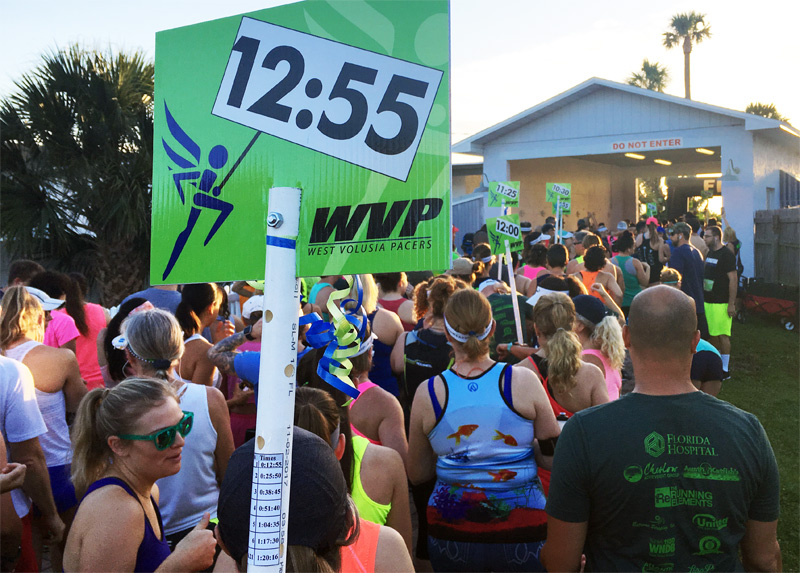 Mile 1: 12:53
There were five of us at the start, I think. Three pacers (Candace and two others who were running a different pace than their usual, Diane and Mary), me, and another Amy. I think we picked up and dropped runners as the race went on but I'm not sure. The pace was spot on right from the beginning.
Mile 2: 12:51
Great pace! Feeling good. Happy to run with others.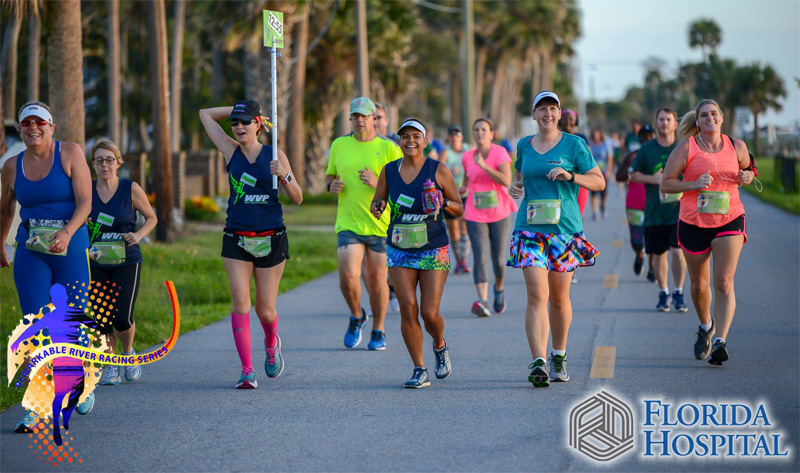 Mile 3: 12:53
GPS watches aren't always 100% accurate or in sync with each other. Overall our pace was great throughout the run.
Mile 4: 13:01
Mile 5: 12:48
Mile 6+: 12:42, 2:17
For the last .2 or so I ran ahead of the pacers to the finish line. I was so happy to have run the six miles straight through!
After the Race
Well, the pacers all had tales of triumph and success. I think all of the pace groups were pleased with their performance and they all had at least one person in their group get a PR (the other Amy in our group got a Personal Record!).
Aunt Catfish provides runners with a filling breakfast buffet and other treats were on offer. A few stands from local businesses and races were on hand with freebies and info. Race DJ was there to entertain the crowd as well. Good stuff.
Recommendation
This is a well-run race series. The management company that handles the races has changed a couple of times in the last few years but it continues to run smoothly despite the changes. The course is a simple out-and-back along the Halifax River and through local neighborhoods. Course support and traffic control and safety were all top notch. Highly recommended. The progression of the series from 5K to 10K and 15K make a great supplement to a training plan for a fall half marathon like Lighthouse Loop, also in Port Orange.
Chip time: 1:19:16
Placement details: 10th of 18 in Age Group, 178th overall out of 246 finishers
Race Amenities: Cotton t-shirt, finisher medal for all
Cost: $39.50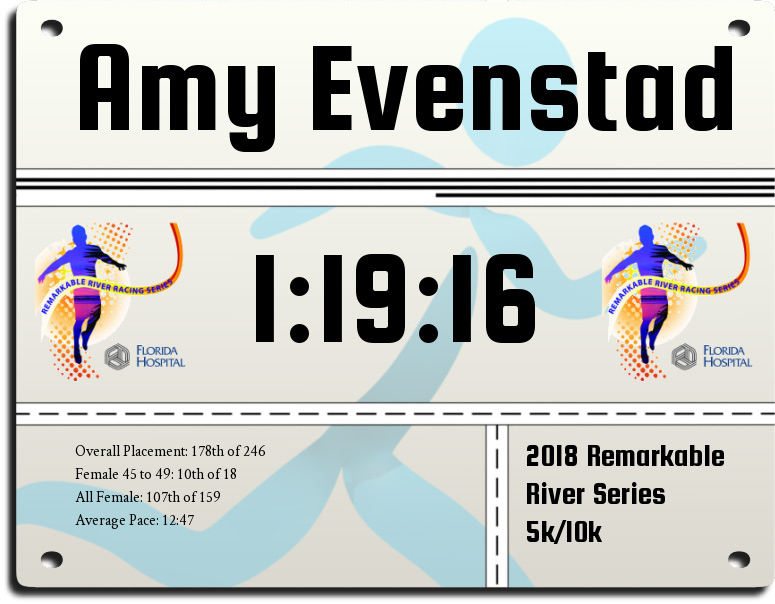 Report written July 4, 2018
All photos except pace sign (c) Almost There Photography