Local Race Recap: DBK 5K 2018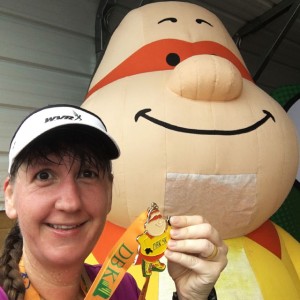 The DBK 5K is sponsored by a local contracting company. The 2018 race was the 4th annual; I ran this one previously in 2016.
Training & Goals
I was finally starting to feel like my injury was behind me following my fall and suspected fractured/bruised rib(s) at Colt Creek on April 14th. For the prior six or so weeks I hadn't been running much except for a few races I had signed up for. I had one slow three mile run the Tuesday before race day and I felt no pain or discomfort around my ribs for the first time since my fall. I meant to take this race easy.
Race Day: May 19, 2018
Too lazy to bike over to the race like last time, I drove the short distance to DBK, where the race starts and finishes. It was about 73°F with 100% humidity and cloudy skies at race time.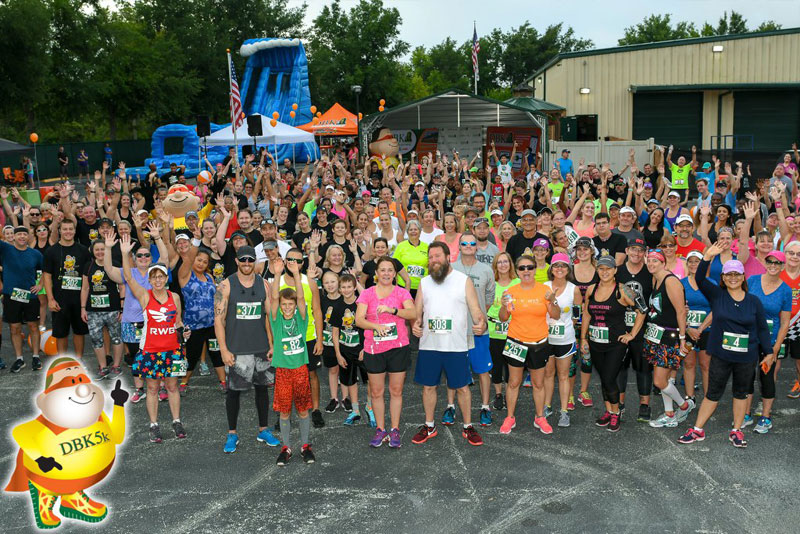 Mile 1: 11:14
The starting mat was kind of small and narrow so it took a while for everyone to cross the start. The street was wide though so runners could spread out right away. We left the main street and headed onto residential roads for most of the race. I just plugged along with my usual 4:1 intervals. I was feeling pretty good, though the humidity was stifling.
Mile 2: 11:26
More running through neighborhood streets. Still feeling pretty good and typically sweating a lot.
Mile 3: 10:30
Well, my Garmin gave me a short race, just 2.95 miles. I wasn't going for a PR so I don't really mind but I feel bad for anyone who was. Shortly into the third mile I saw an age group foe (not really) running ahead of me, taking irregular walking breaks. I tried to catch up with her, and it shows in my pace for this split, about 11:05. I didn't catch her but I finished with a better time, as she crossed the start line well ahead of me. Mwahaha!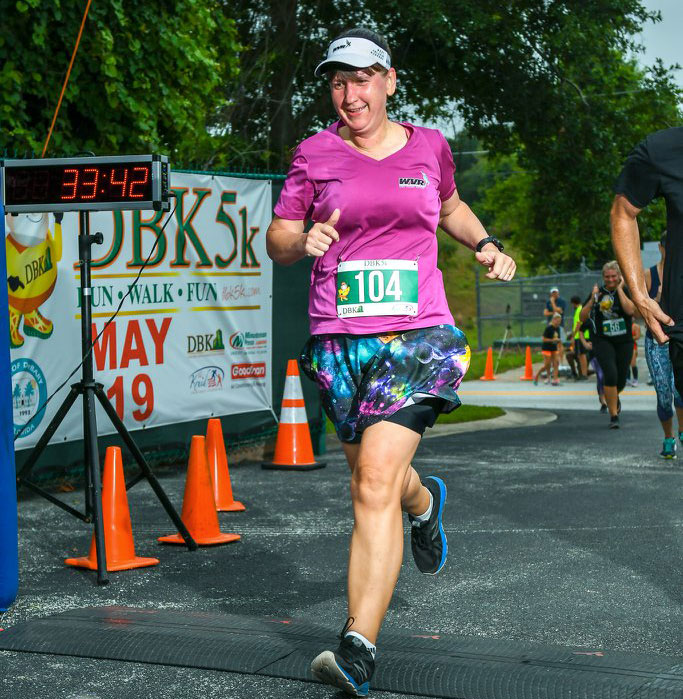 After the Race
Beer, popcorn, and snacks all around! A big water slide! Face painting! Bouncing beach balls! This race has a fun small town family atmosphere.
Recommendation
Pretty good for a small local race. The t-shirt is probably my least favorite ever and the medal is okay. The short course was a bummer and also strange as I think this race has run the same route before. Excellent course support with two water stops and law enforcement out to keep the roads safe for runners. The price is fair though and the after party is very good, especially for a local race.
Chip time: 33:03 for ~2.95 miles
Placement details: 5 of 21 in Age Group, 134th overall out of 380 finishers
Race Amenities: Soft cotton t-shirt, finisher medal for all, beer included in post-race snacks
Cost: $28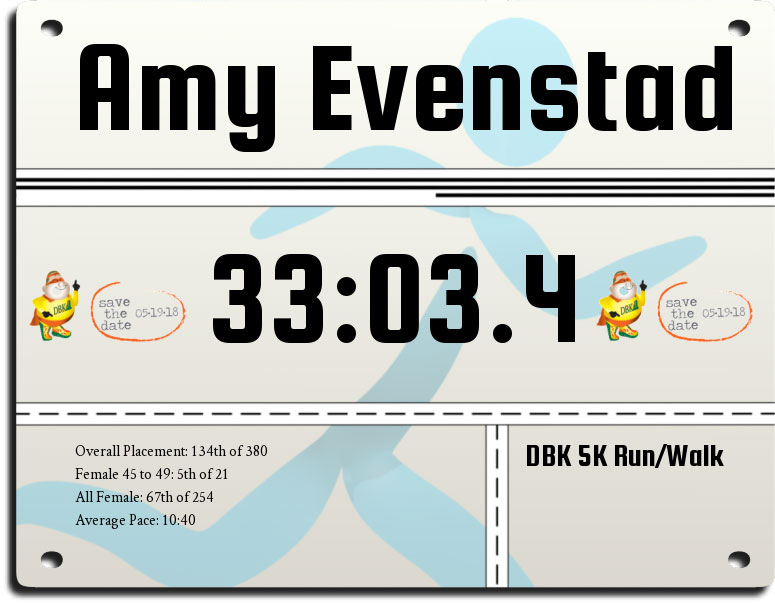 Report written May 24, 2018
Group & finisher photo (c) Almost There Photography