Local 10K Race Report: Suck It Up Buttercup 2016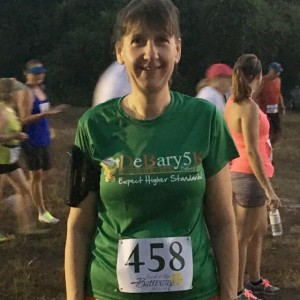 Suck It Up Buttercup is a somewhat "hilly" midsummer race in central Florida. It kind of sucks, but for some reason I had a lot of fun!
Training & Goals
No special training and no particular goals for this race. I didn't imagine I could PR in the midsummer heat.
Race Day: July 10, 2016
The start/finish line for this race was at Gemini Springs, so I rode my bike there in the wee dark hours in order to arrive in time for the 6:30AM start. It was 79° with 89% humidity and sunny at the start. This was a gun start / chip finish on an uncertified course.
Mile 1: 10:16
For a hot July race, it was pretty crowded at the start! A 5K race started at the same time as the 10K so there were a lot of runners and walkers crowding the course at the beginning.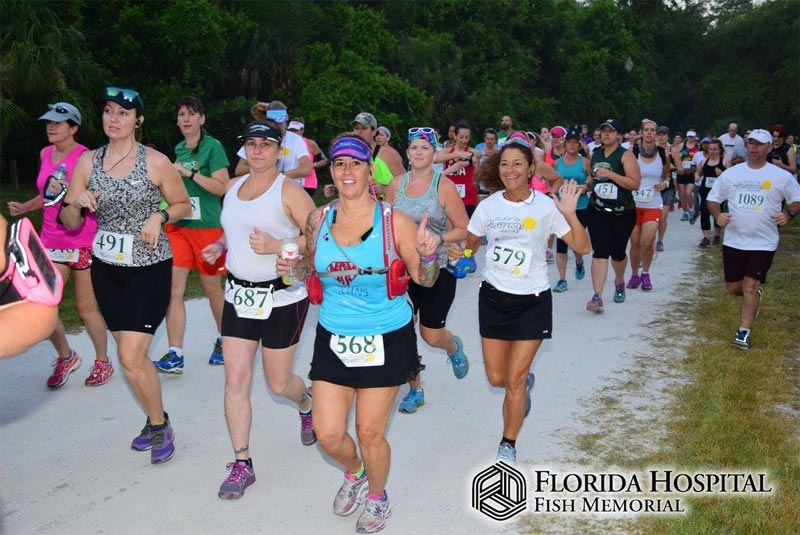 Mile 2: 10:12
Shortly after the first mile marker we split from the 5K route. This was very clearly indicated.
Mile 3: 10:26
It was a lot of fun running through my neighborhood. The "hills" weren't too bad!
Mile 4: 10:20
Mile 5: 10:35
There were four water stops and I stopped at all but the third one. Support during this race was great. Course marshals and local police made everything very clear and safe.
Mile 6+: 10:06, 1:36*
I was feeling really good during the second half of the race and thought I might be headed for a PR going into the final mile. A local resident had a water sprinkler skewed to shower over the sidewalk so I took a quick detour to cool off on my way to the finish line.
My Garmin came up a bit short on distance so I may have started recording the race a bit after the actual start... and I'm not sure if I should count this time as a personal record. My Garmin never matches 100% with chip timing (as is normal for consumer grade GPS watches) but I'm usually a bit over distance, not under. For now I'm calling it my 10K PR. My next 10K is a partial trail race at the end of September and my next road 10K probably won't happen until October. I did use this race as my proof of time for the Disney Wine & Dine races -- I sure hope that works out!
Chip time: 1:03:29 (1:53 PR)
Placement details: 12 of 42 in age group, 100th overall out of 338 finishers
Race Amenities: Swag included a ladies tech shirt and a finisher medal for all.
Cost: $35.00
*I didn't start my Garmin at the right time/place, so my data is a bit off.
Report written July 29, 2016
Race photo (c) Almost There Photography