Orlando Race Report: Lady Track Shack 5K 2022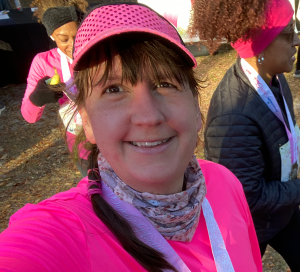 I ran the Lady Track Shack 5K on January 29th, 2022. This was the second time I participated in this long-running and popular local race that celebrates women's health and raises money for mammograms for members of the community in need. I previously participated in 2018.
Training & Goals
Back in July, persistent but manageable knee pain became acute. I've been working on mitigating the pain with stretching and strength training, while also trying to get back into running shape and losing a bunch of COVID weight. Since the beginning of the year, I've been very slowly adding short running intervals into 3x weekly walks. My plan for this race was for a short walking warmup, then following intervals of 45 seconds running with 1 minute 45 seconds walking. I hoped to come in under 45 minutes.
Race Day: January 29, 2022
I already had my race packet, but I left home super early -- to get an awesome parking spot about 10 yards (!!) from the start line. It was extremely cold (for Florida) so I stayed toasty in the car until the last minute. It was 45°F and breezy at the start, feeling like 38°F with bright sunshine.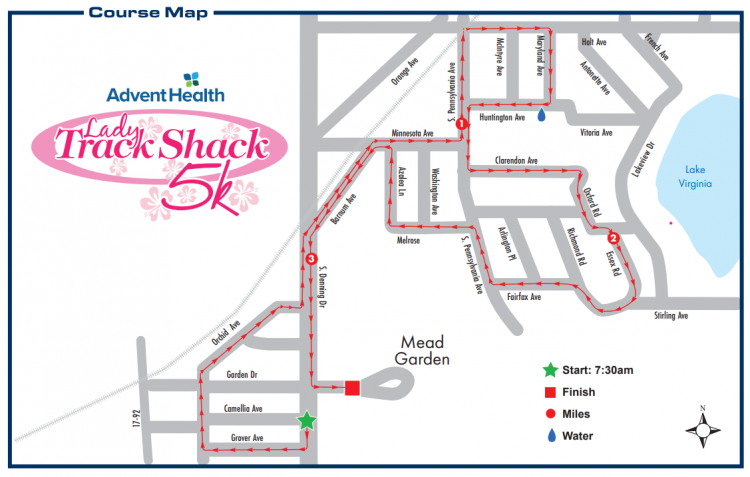 Mile 1: 13:58
I was in a sea of pink, a pink nightmare myself in obnoxiously bright leggings and a long sleeve tech top over thermals. It was very congested through the first mile but I was able to keep up my walking and jogging pace without too much weaving.
Mile 2: 13:39
I was lucky to hit the water stop on a walk interval. The dry air made me really thirsty so I grabbed a cup on the go. I kept up my planned intervals, and added a little bit of extra jogging during a couple of slight downhill portions of the route.
Mile 3+: 13:20, 2:00
The course through residential Winter Park is really nice, with a few brick stretches. We ran by nicely manicured homes as we headed back to Mead Garden for the finish line.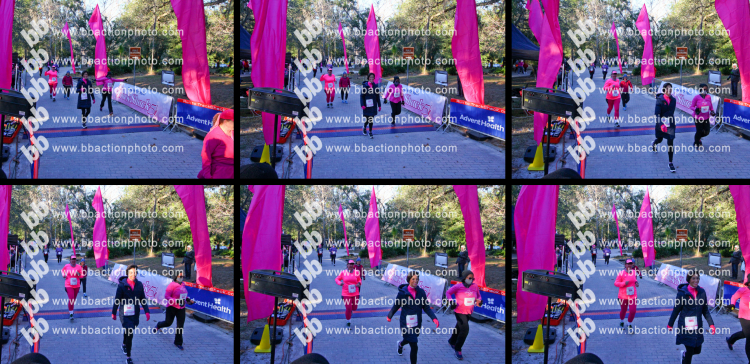 I felt really good during the race. I only looked at my watch to check my intervals, and kept pace by feel. I was shocked and pretty stoked to see my negative splits at the end, and I was very pleased to come in under my goal time. Next stop, sub 40! LOL
The best part was that later in the day, and the following day, my knees felt pretty okay. The pain I had been experiencing hours after attempting to run was so unbearable that it kept me from running at all. Maybe I can do this again. Starting over sucks, though.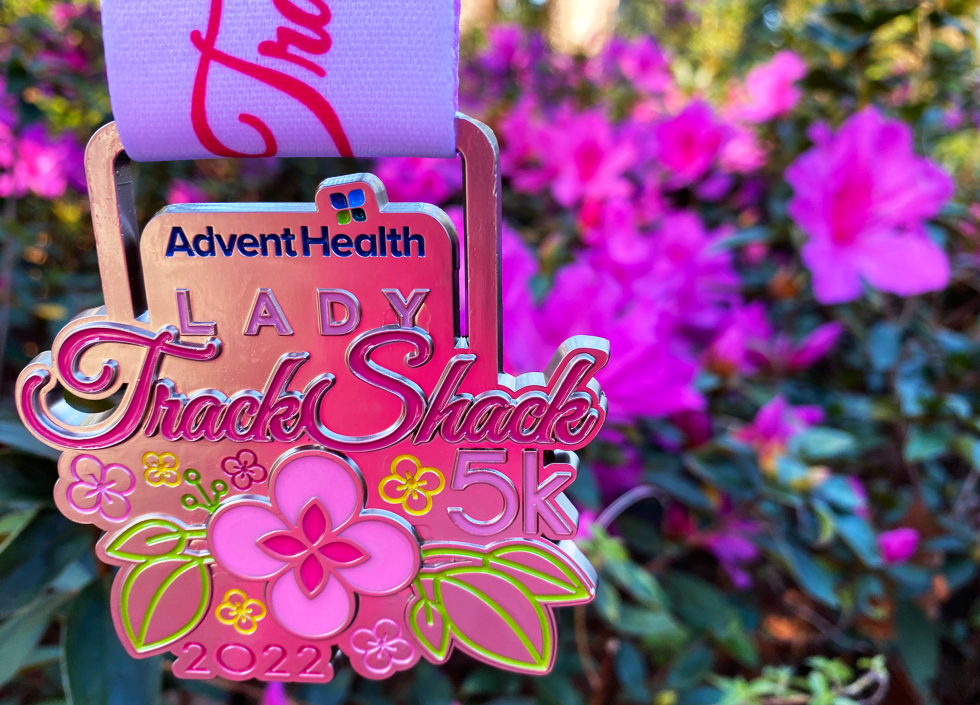 After the Run
After getting my medal and walking through the finish chute, I checked out the snacks on offer (a good spread of fruit and energy bars) and picked up my finisher gift, a small plant. I looked at some of the vendor booths but I started to feel super cold pretty fast, wearing sweaty clothes in the brisk wind. I took a few photos and then headed back to the car to drive home.
Recommendation
Another fine event put on by Track Shack. Recommended.
Chip time: 42:55
Placement details: 796th place out of 1513 finishers
Race Amenities: Long sleeve hoodie t-shirt, finisher medal, finisher plant, Teleties hair ties
Cost: $50.29 -- I registered really, really late!