Local Race Report: Holiday Stress Buster 5K 2021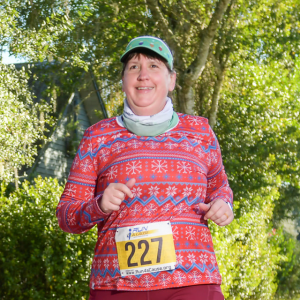 This was my fourth time participating in the Lake Helen Stress Buster, always on Christmas Eve. Previous reports: 2016 | 2017 | 2019.
With nearly 700 finishers, this was by far the largest Stress Buster I've attended. It was fun to see such a large and festive group, with many runners dressed in holiday gear or funny Christmas outfits.
Training & Goals
In July my persistent but manageable knee pain became acute and I went to an orthopedic doctor for help. Unfortunately, while prescribed physical therapy exercises have helped with strength deficiencies, my knee pain persists. I'll be trying different treatments to get back on track. Meanwhile, I'm mostly walking.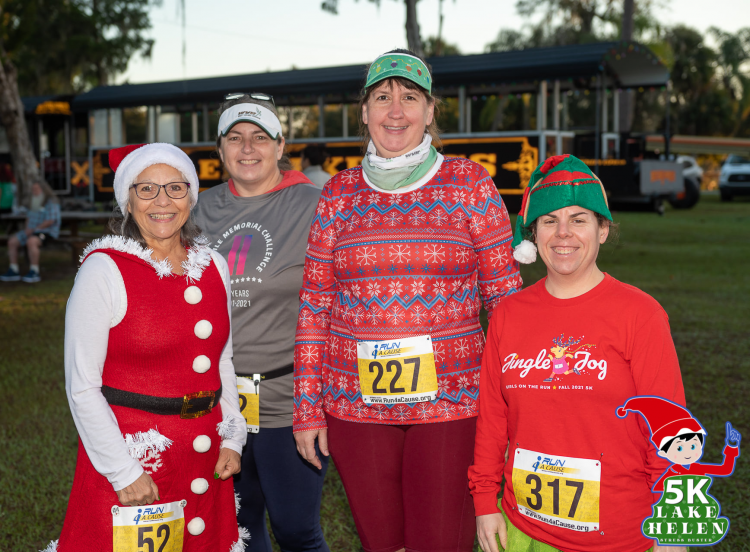 Race Day: December 24, 2021
Lake Helen is close to home. I arrived with plenty of time to find a nearby parking spot and get my bib. It was about 55°F with 94% humidity and clear, sunny skies as the race began.
There were a lot of West Volusia Runners at the race. I haven't been going to meetups so I saw a lot of unfamiliar faces join in our group photo.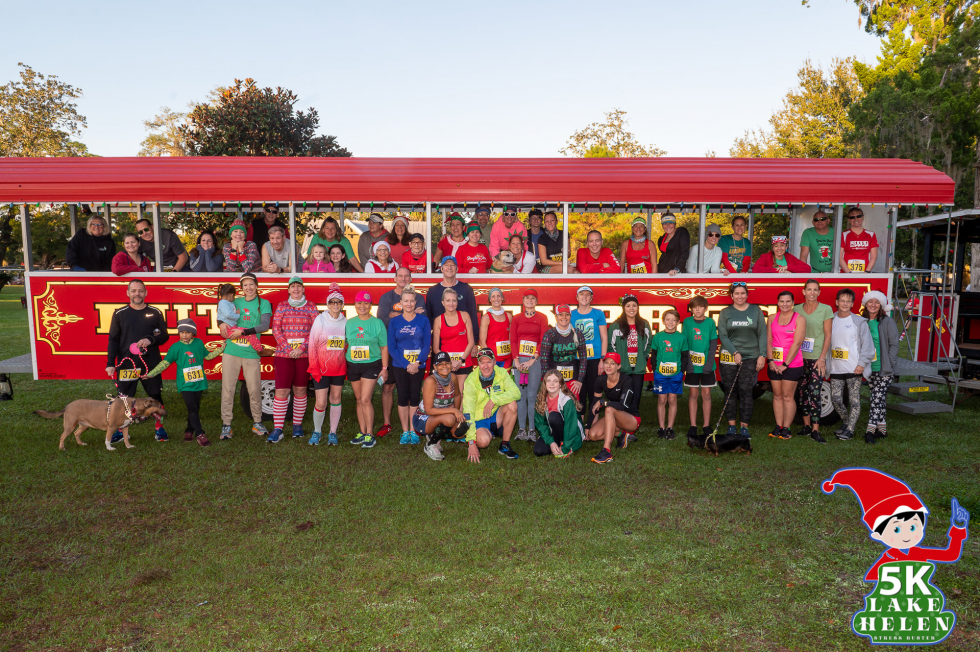 Mile 1: 16:15
After a five minute warm-up walk, I decided to try running 30 seconds between 2 minute walk intervals. I met up with my friend Lauren during this mile and we stuck together with these intervals for the rest of the race.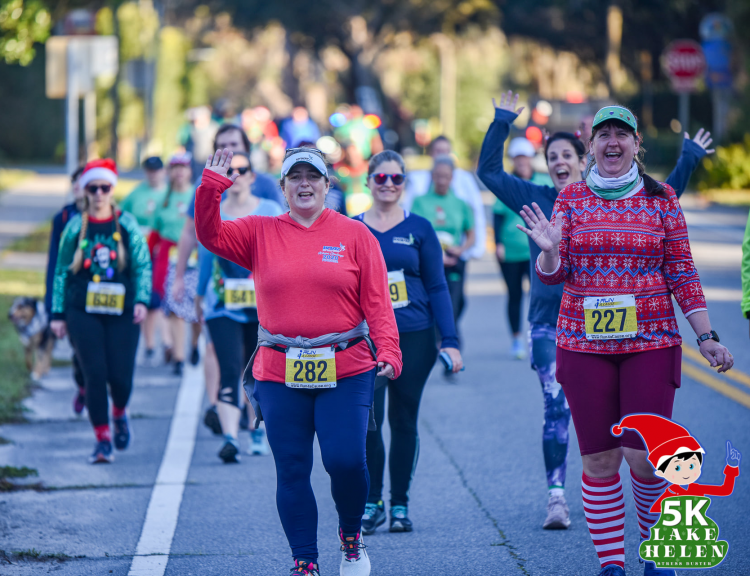 Mile 2: 16:52
Course support is provided by local residents who cheer on the runners as we head through the cute town of Lake Helen.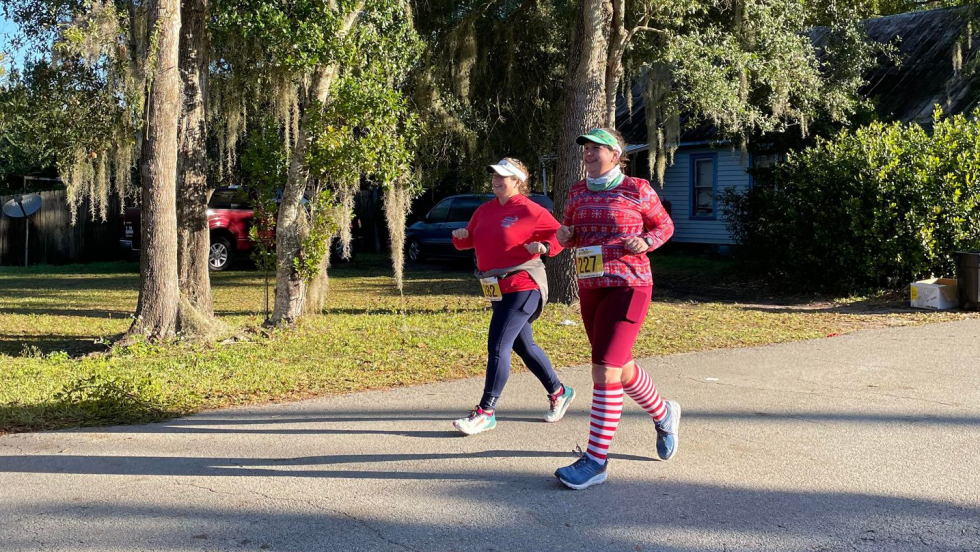 Recommendation
This is always a nice little local holiday race. The course through Lake Helen is pretty and festive, and the event is well-managed. It's flat and fast for racers looking to PR and it's very walker friendly, too. Recommended.
Chip time: 51:10
Placement details: 32/39 in Age Group, 543 overall out of 693 finishers
Race Amenities: Cotton t-shirt, medal for all finishers, free race photos
Cost: $22.17
*I forgot to turn off my Garmin until well after crossing the finish mat.