Virtual Race Recap: 2020 Run4Life 4 Miler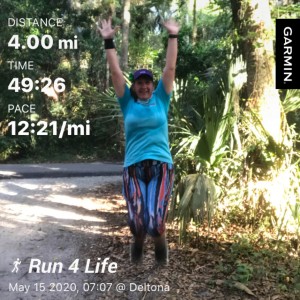 The Run 4 Life 4 Miler is a charity race traditionally run through the tree-covered roads of historic old Enterprise, Florida. For this year the race, which raises awareness and funds for local suicide prevention and mental health programs, went virtual. I had been looking forward to running this race in Enterprise (I've run it before: Run 4 Life 2017, Run 4 Life 2018, Run 4 Life 2019) although I signed up late, after the conversion to virtual.

I'm glad I still had the chance to support the cause. The race enabled RaceJoy for the virtual run, with two local courses mapped out. On race morning I drove over to Green Springs Park and ran the route on the multiuse trail from the back of the park.

Virtual Race Goal
I hoped to finish the run in under 50 minutes.

Race Day: May 15, 2020
Since mid-March I've been running exclusively from my house. The last time I'd driven somewhere to run was way back on March 6th! I was pretty excited to run on this trail. I was looking forward to new old views. It was 66°F and clear with 94% humidity when I started my run.

Mile 1, 2: 12:20, 12:31
I started the RaceJoy app at the start of the out-and-back course. It notified me at mile markers, a road crossing, and the turn-around. That was pretty cool. Unfortunately, it was just a little bit off from my own start from the trailhead. I got the notifications about a 1/10 mile off. I went by my GPS watch, which exactly matched the mile markers on the trail.

I felt good and it was awesome to run on this trail. I don't know when I ran here last.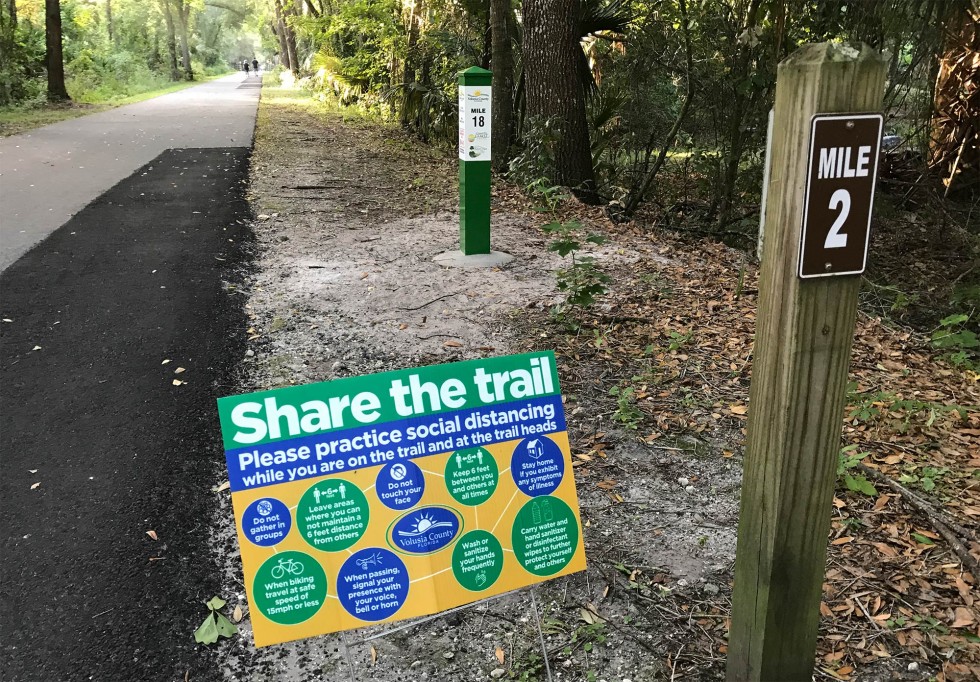 Mile 3, 4: 12:27, 12:06
I still felt good, running 90:45 intervals and passing very few people. A couple of times I had slow my run in order to safely give wide pass to folks walking as cyclists passed going the other direction. I was happy to finish just under my goal at 49:26. When I finished my 4 miles I stopped my GPS watch but walked on a bit until RaceJoy recognized that I finished the course.
Swag
This charity race normally offers runners a nice cotton blend shirt and a finisher medal. The awards for the top 10 finishers have been super cute bobblehead runner statues.
For this 10th anniversary year, everyone participating in the virtual event received a special anniversary bobblehead figure, along with a nice cotton blend shirt.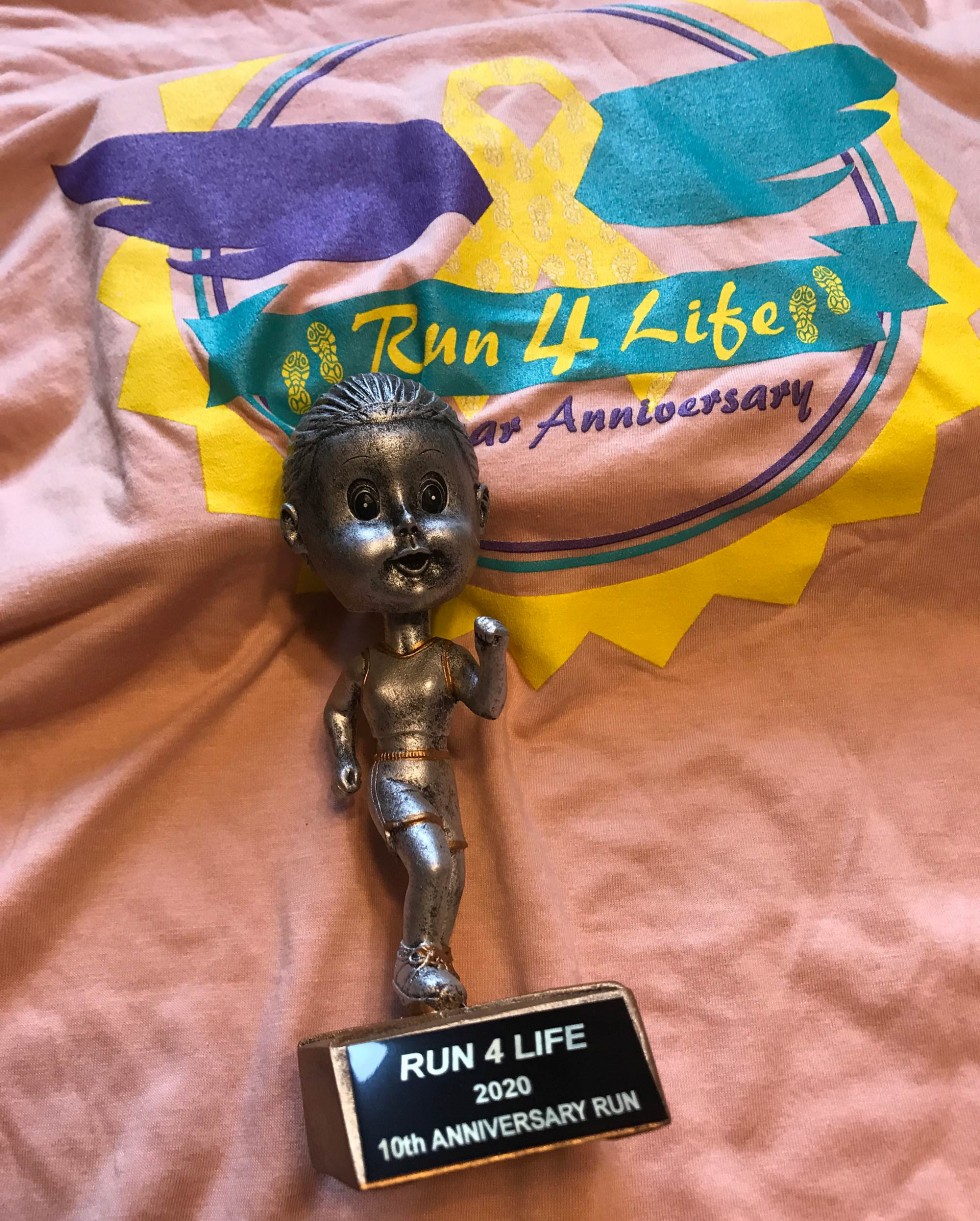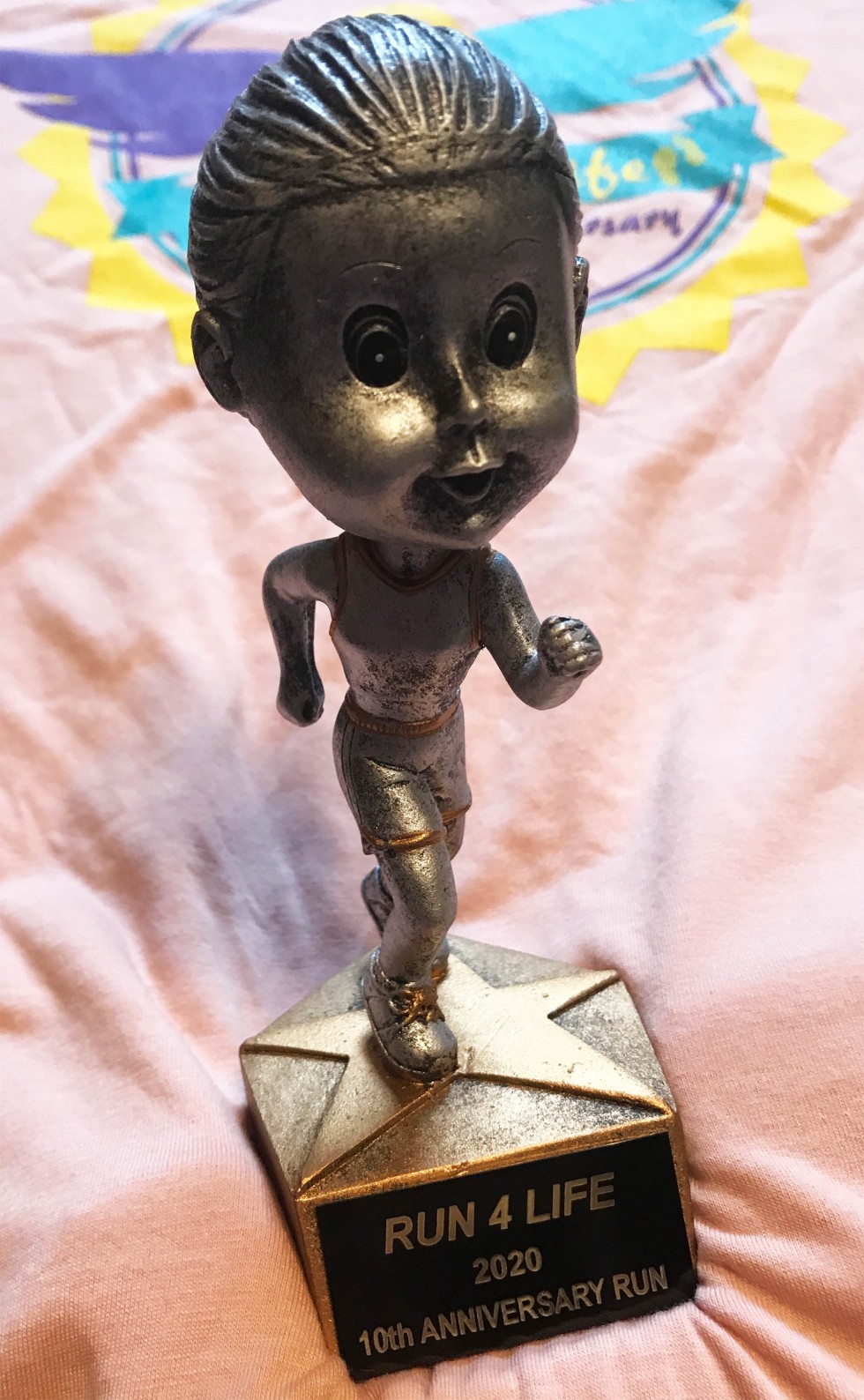 Recommendation
This is a great local race that supports a fantastic cause. The race director does a great job with races and adding the RaceJoy aspect to the virtual run was fun.
I love the bobblehead figure, an award coveted by many over the years. I think it's great that the organizers decided to give the bobbleheads out to everyone for this special (and strange) 10th anniversary year. In person or virtual, I highly recommend this race.

Garmin GPS elapsed time: 49:26 (RaceJoy: 50:38)
Cost: $39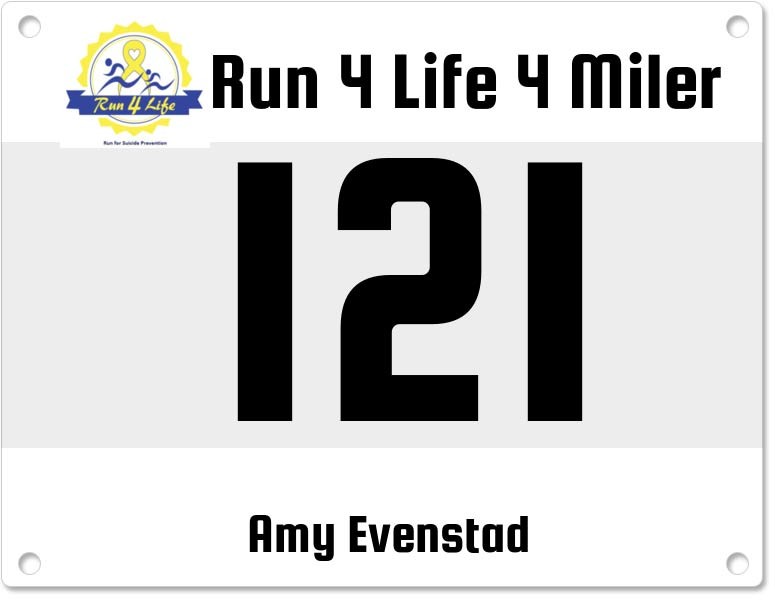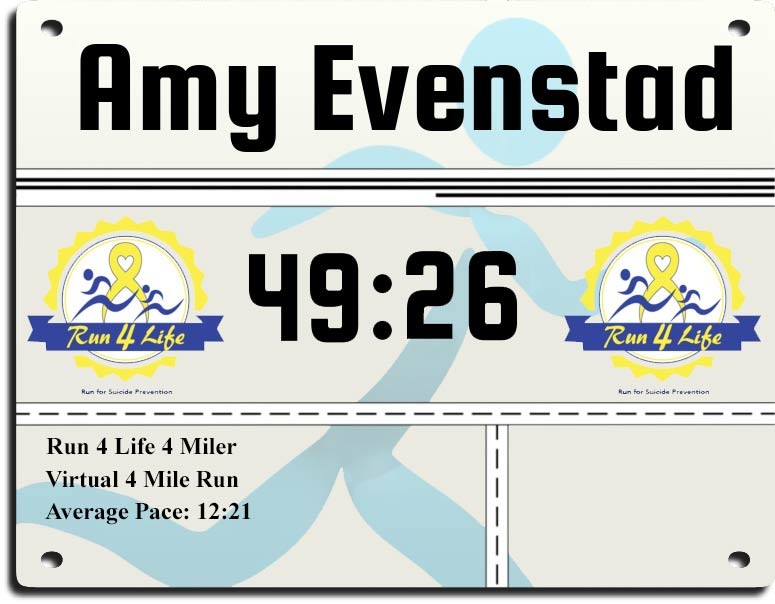 Report written May 25, 2020