Race Recap: Run 4 Life 4 Miler 2019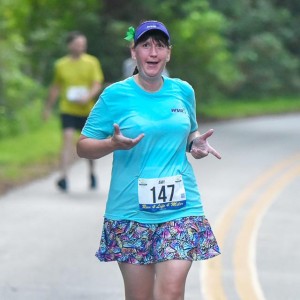 The Run 4 Life 4 Miler is a charity run through the tree-covered roads of historic old Enterprise, Florida and along the shore of Lake Monroe. The race starts and finishes at the Florida United Methodist Children's Home (FUMCH). The run raises awareness and money for local suicide prevention and mental health programs. This was my third time running this one. See my Run 4 Life 2018 and Run 4 Life 2017 reports.
Training & Goals
Still wonkly in the Achilles. I planned to start with a 5 minute warm up walk followed by an easy 1:2 run:walk ratio for the remainder of the race.
Race Day: May 11, 2019
I biked to FUMCH from home and locked my bike to a tree behind our club's tent. Like last year, West Volusia Runners had a huge showing at this charity race, now with over 100 WVR participants. At the start it was about 70°F with 94% humidity and clear skies.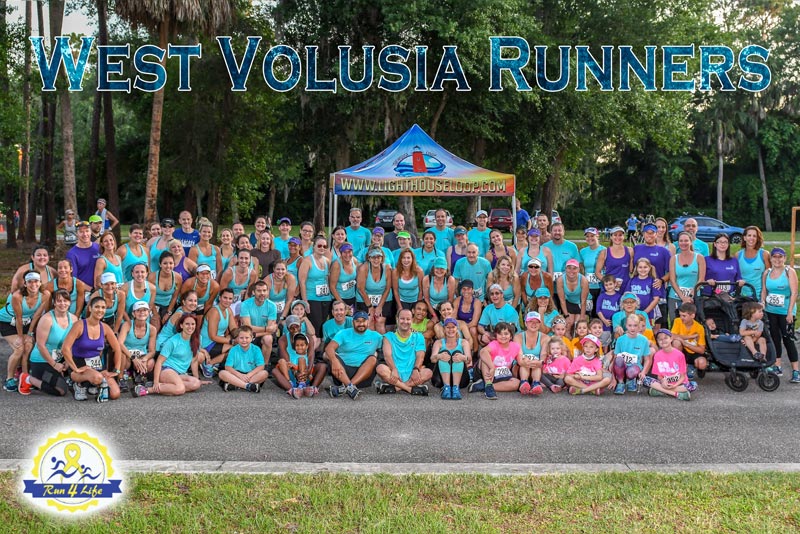 Mile 1: 13:43
Mile 2: 12:54
Mile 3: 13:17
Our club had a jump contest; the first spot we could try was just at the end of mile 3. I made an attempt here. LOL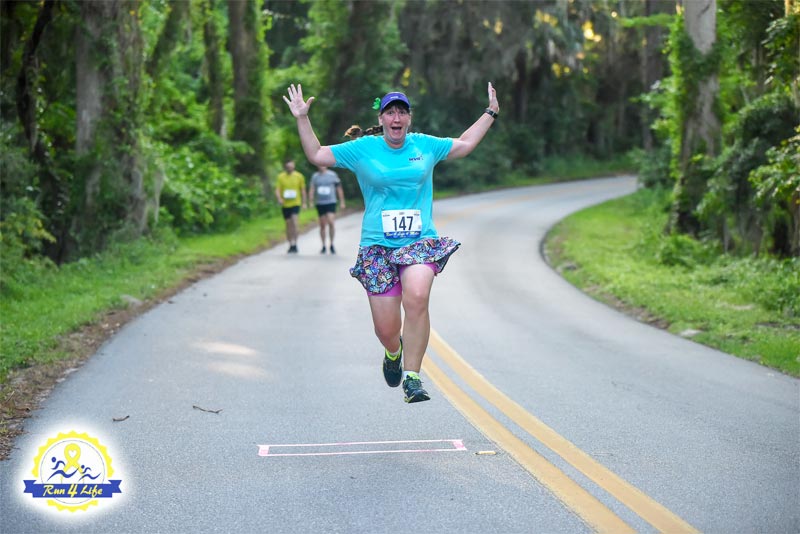 Mile 4: 13:41
Recommendation
This is a very good, well-organized race. The course is a pretty, mostly shaded run through old Florida. The water stop we hit twice and course support were all very good. I like supporting this race and will be back again. Highly recommended.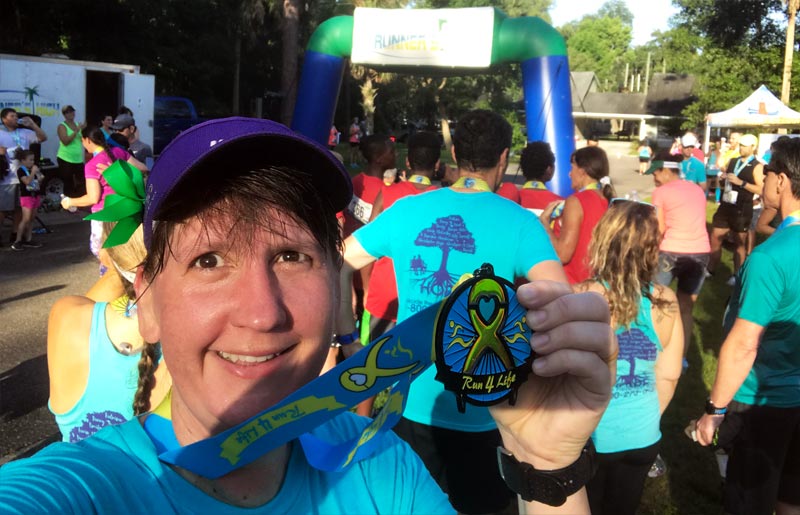 Chip time: 53:28
Placement details: 98th out of 166 women, 172nd out of 269 total finishers
Race Amenities: Nice cotton t-shirt and finisher medal for all
Cost: $33.50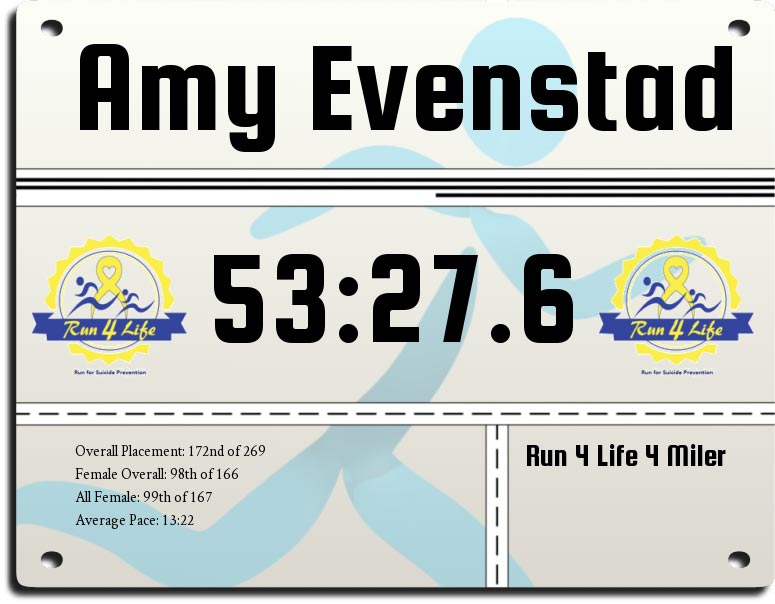 Report written May 14, 2019
Professional group and race photos (c) Almost There Photography