Tower of Terror 10-Miler Character Running Costume: Sally Shine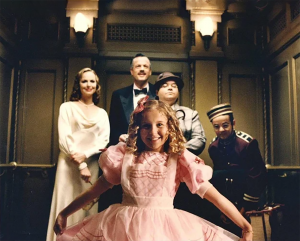 Are you looking forward to seeing all of the fun characters running during the inaugural Springtime Surprise race weekend at Walt Disney World starting on March 31st? The race weekend brings back some defunct race events, including the Tower of Terror 10-Miler, previously run in the mid-2010s but discontinued after the 2014 run.
The race theme, the Tower of Terror ride, the Hollywood Tower Hotel setting, and the Twilight Zone spook factor, will surely see lots and lots of bellhops and haunted bellhops running on the course.
If you're looking for something to wear that's themed to the ride and race but don't want to be a bellhop, consider if you will: Sally Shine, child star and Hollywood Tower Hotel elevator passenger on that fateful night.
Sally Shine appears in the pre-show video on the Tower of Terror ride. Her ghost is later encountered during the ride itself, along with the other passengers who were on the elevator when it was struck by magical lightning from the 5th dimension.
Sally Shine Tower of Terror Child Star Costume Running T-Shirt Dress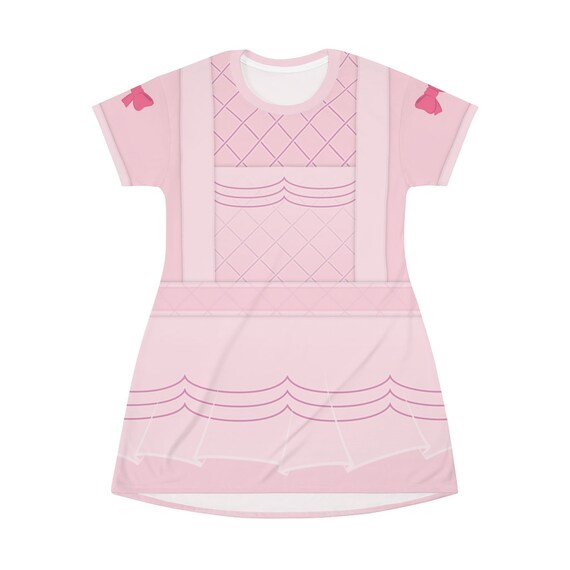 Wear this printed t-shirt dress to copy the look that the child star Sally Shine wore on the elevator before she became a supernatural ghost. The pink t-shirt dress is made of lightweight 100% polyester fabric, making it easy to run in. The fabric is moisture-wicking yet has a with a soft, cotton-blend feel.
The printed design on this Sally Shine t-shirt dress is inspired by the look of the character as featured in the Tower of Terror film, including the latticework on the bodice, and the layered tulle look on the skirt. This is a printed garment with no actual embellishments; all of the details, from the ribbon to the bows and layered skirts are printed elements.
Suggested Accessories for Sally Shine Running Costume
Add accessories to your Sally Shine running costume to complete your look!
Wear yoga- or bike-style running shorts with pockets to carry your 10-miler gear and prevent any chafing issues during the long run. These shorts are highly rated and come in other colors if you find you like them to wear more often. There is a large pocket on each thigh, suitable for holding your phone and race nutrition. These also have a hidden waist pocket for smaller items like keys and/or cash.
Sally Shine carries a plush Mickey Mouse doll when she enters the elevator. If you don't have a 1930s-era doll handy, pick up a lightweight one like this 9" Mickey Mouse stuffed toy. If you decide to carry this on your run, consider if you'll need a way to stash it if you don't want to have it in your hands all the time.
Sally Shine wears her blond hair in curled locks, in a sort of Shirley Temple fashion. If you can run in a wig, consider this option for an authentic look.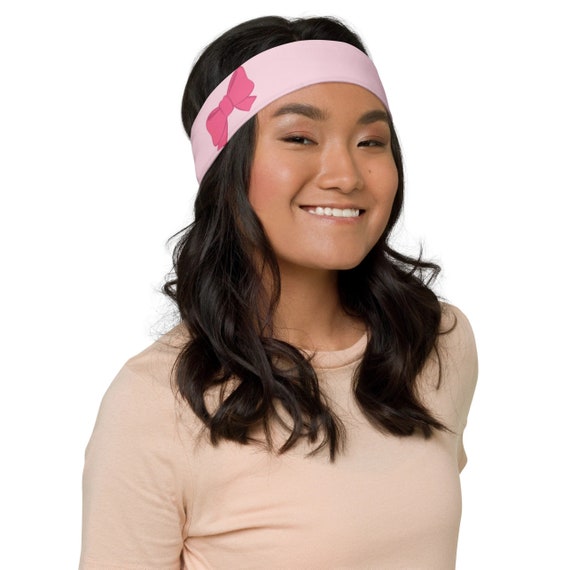 Sally Shine wears a pink bow in her hair. The bow matches her dress, and the bow on this athletic headband matches the costume dress! Whether you go for the wig, already have curly blonde hair, or aren't doing up your 'do, this matching headband is a great way to complete you costume look.