Disney Run Costume Idea: Chef Figment Running Outfit
Figment is a mascot of sorts for the Epcot Food and Wine Festival each year, appearing on official festival merchandise and signs. That means Figment is a popular costume choice for a lot of runners during the Wine & Dine Half Marathon Weekend. I ran as Chef Figment for the 2017 10K. It was an easy and affordable costume with some DIY elements.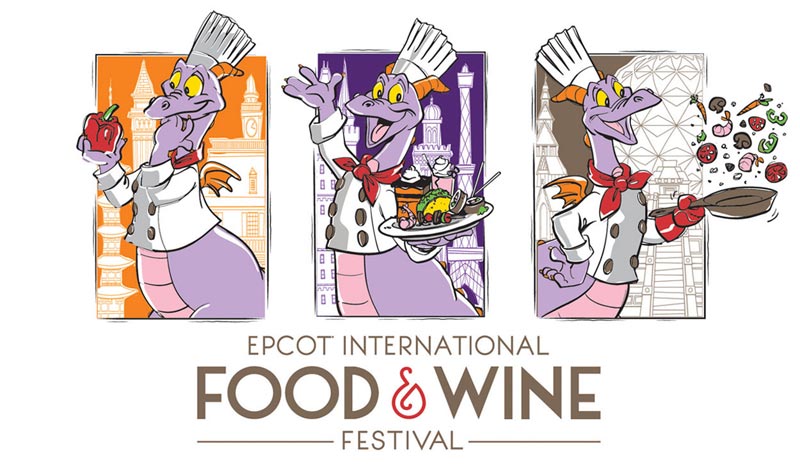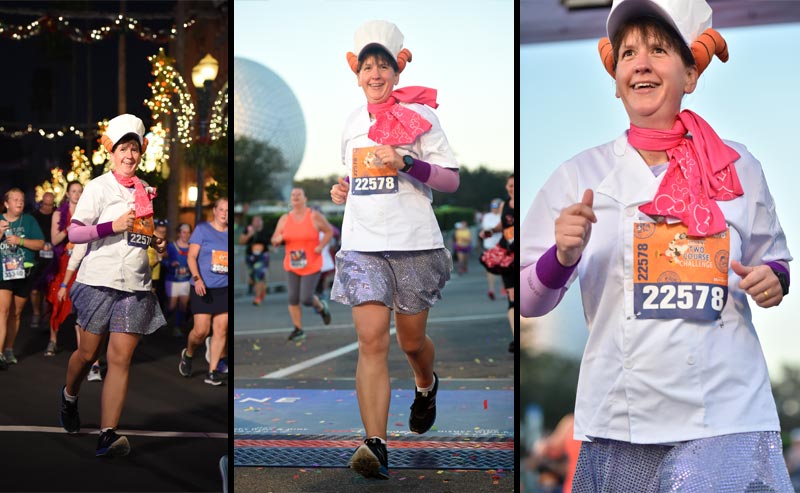 I wanted to wear a chef hat, but I didn't think it would stay on my head without too much finagling. I decided to use a Figment-colored cap like this one as a base.
I found a cheap child-size chef hat, like the one shown here, to attach to the baseball cap. I used craft fiber stuffing to make sure the hat stayed puffed up and looking good. Then I added a pair of orange Figment horns I made from felt and more stuffing. This chef hat came with a simple child-size apron that would work as a costume piece for an adult (it fits over my head) for a future race.
This is a real chef jacket. I found a similar one via Amazon Warehouse Deals for a great price. I've also seen chef jackets at thrift stores. Costume runners can make their own using a white tech shirt and fabric marker to draw on the chef-style button closure. A tech shirt is a great choice for a longer race. For the 10K this poly/cotton jacket was a bit heavy but okay, especially since I took the scenic route and stopped for a lot of photos during the race.
Chef Figment wears a red neckerchief like this one. I wore a dark pink Disney cooling rag.
For your base, under the chef jacket, a Figment-colored outfit works best. I had a light purple tech shirt in my closet already and paired it with (mismatched, oh well) arm sleeves for extra warmth. This lightweight tech shirt looks like it would be a good base for a Figment outfit.
These Figment-colored bike shorts look like another good match. For my costume I used a Sparkle Light skirt (Lovely Lilac) over a pair of Sparkle Bottoms.