Race Report: Riverside Dash 5K 2017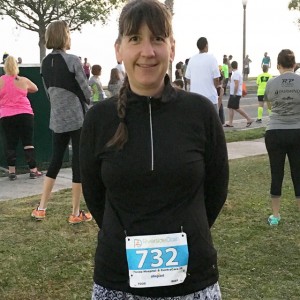 I was suffering from a lame case of FOMO (Fear Of Missing Out) and ended up registering for this race rather late. Race reps were at the vendor area for Swamp House and since then I had been coveting the nice race shirt. A late, unexpected promo code got me in. Since I had a 16K race the following weekend I decided to run the 5K at Riverside (instead of the 15K headliner).
The Riverside Dash 15K is a pretty flat and fast run along Lake Monroe in Sanford; the concurrent 5K runs a bit along the waterfront and through historic streets of downtown Sanford.
Training & Goals
Through September my training is going to be a static "half ready" plan aiming for fairly consistent weekly miles. Goals? What goals? I'm just here to have fun.

Race Day: April 2, 2017
Sanford is super close to home (another factor in my FOMO -- why not run all the locals?) so getting to the start line on time was easy. There is plenty of street parking around downtown and I ended up with a nice spot close to the festivities. I had picked up my race packet prior to race day so I didn't have to get up too early. It was about 63°F with 94% humidity and partly cloudy skies at the start.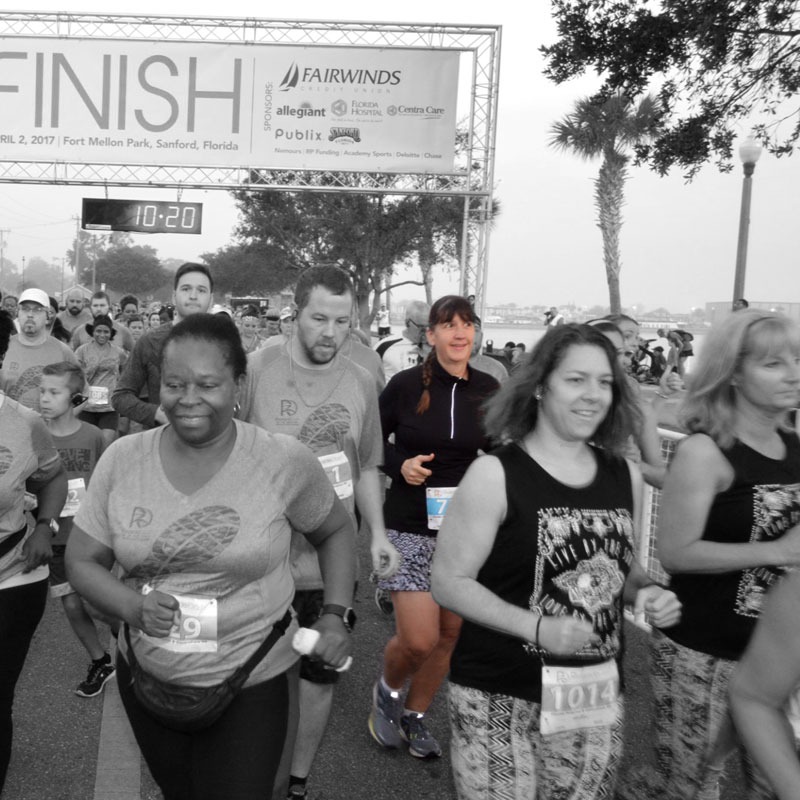 Mile 1: 9:38
I was feeling good and enjoying the run. This is a good race pace for me, but no PR time. The course was a sort of lollipop route taking us along the waterfront from the start line through downtown streets for the first mile.
Mile 2: 9:44
Pleased with my pace. Mile two took us through streets of downtown Sanford.
Mile 3+: 9:45, 1:37*
The final mile was a repeat of the first back to the start/finish line. In at 30:32 for my third best 5K showing.
After Party
The Riverside Dash takes good care of its runners. There's a decent vendor area to explore and a nice warm pancake breakfast waiting for finishers. After enjoying my pancake breakfast I went to cheer the 15K runners coming in. After a while I went to check the results board before heading home. I began scanning names under my age group from the bottom, and was surprised to find my name listed 3rd for my AG. Three cheers for local races! I wouldn't consider this race to be particularly small but the stars certainly had to align for this non sub-30 5K runner to get an age group award. Needless to say I delayed my departure so I could pick up my major award.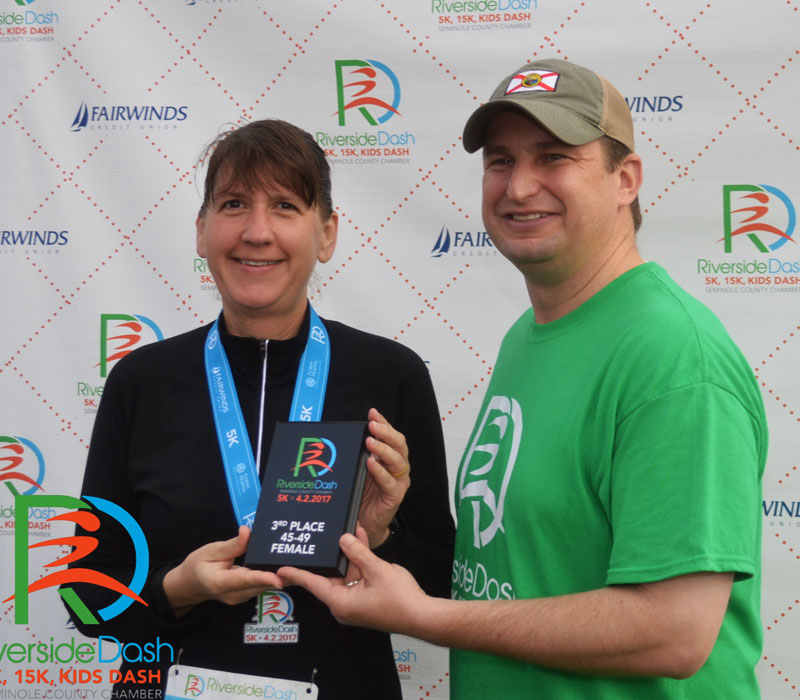 Recommendation
Ugh, FOMO. I had regrets about not running the 15K but of course those feelings vanished when I won an AG (Age Group) award. The Riverside Dash 15K runs a beautiful route along the St. Johns and shuts down a major road (17-92) to do so. I am sure I'll run the 15K at some point. Course support was good for the 5K and imagine the same was true for the signature run. The vendor area plus food spread and great atmosphere make this race a huge win in my book. Highly recommended.
Chip time: 30:32
Placement details: 3rd of 39 in AG, 138th overall out of 535 finishers
Race Amenities: Swag included a really nice tech shirt (gender specific coloring); typical medal; goodie bag
Cost: $28.00 (includes $3 processing fee; used $10 discount code)
*I often forget to turn off my Garmin after a race, so the final time is skewed.
Report written April 29, 2017
Start & award photos (c) eSportsPhoto