Race Recap: Melissa's Race 5K 2019
Melissa's Race to Battle Brain Cancer is a 5K road race in Sanford, Florida. This year was the 4th annual of the growing local event. This was my first time participating in this fundraiser race.
Melissa's Race follows the same 5K course as the Riverside Dash 5K.
Training & Goals
Still wonky in the Achilles. I planned to follow my slow and easy 1:2 run:walk ratio for the race.
Race Day: May 18, 2019
Arthur dropped me off race morning. I picked up my packet at our club's Lighthouse Loop Half Marathon tent and could leave my stuff there while I ran.
It was 66°F at the start with about 94% humidity. The sun was shining from the start, making it feel hot.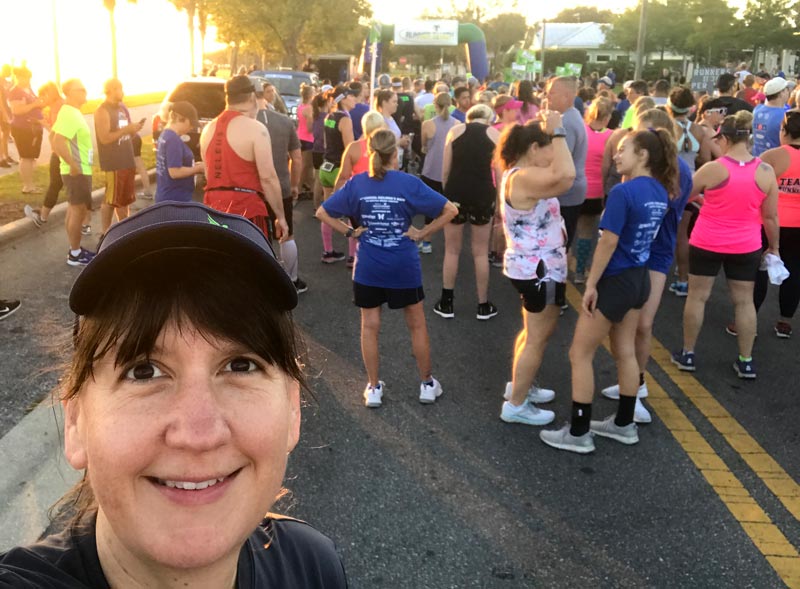 Mile 1: 13:46
Mile 2: 12:17
I tried out a couple of 2:1 intervals in this mile.
Mile 3+: 13:22, 1:23
But that just made me have to slow down a bit more for the last mile. What happened to my stamina? Yeah, no training will do that.
After Party
There were plenty of sponsor vendor tents at the festive finish line area. Water, bananas, and snacks were offered to all finishers.
Recommendation
This local race is well-organized and growing. The race was followed by a charity event in downtown Sanford, Brains and Beers, that I did not attend, but looked like fun. Recommended.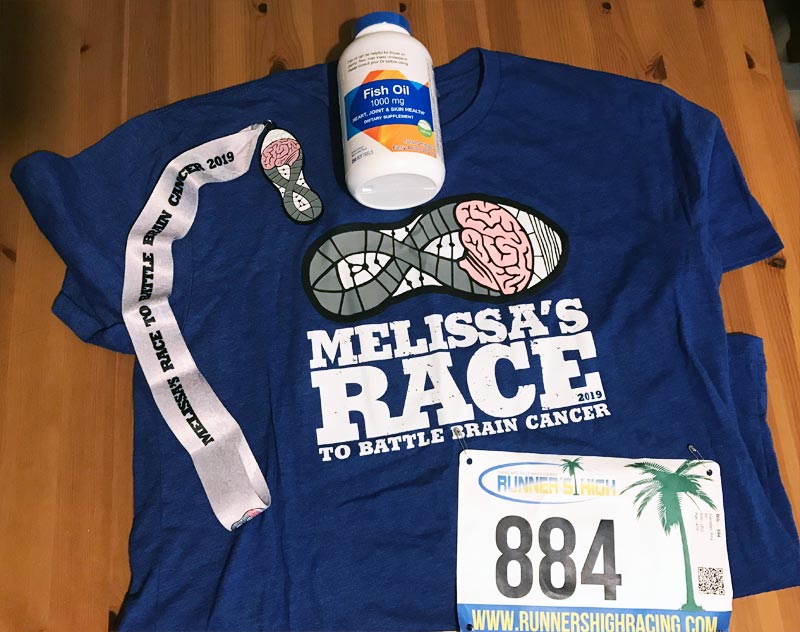 Chip time: 40:43
Placement details: 44th of 76 in Age Group, 410th overall out of 764 finishers
Race Amenities: Nice cotton logo t-shirt, finisher medal for all; I won a bottle of Fish Oil pills in a club drawing
Cost: $39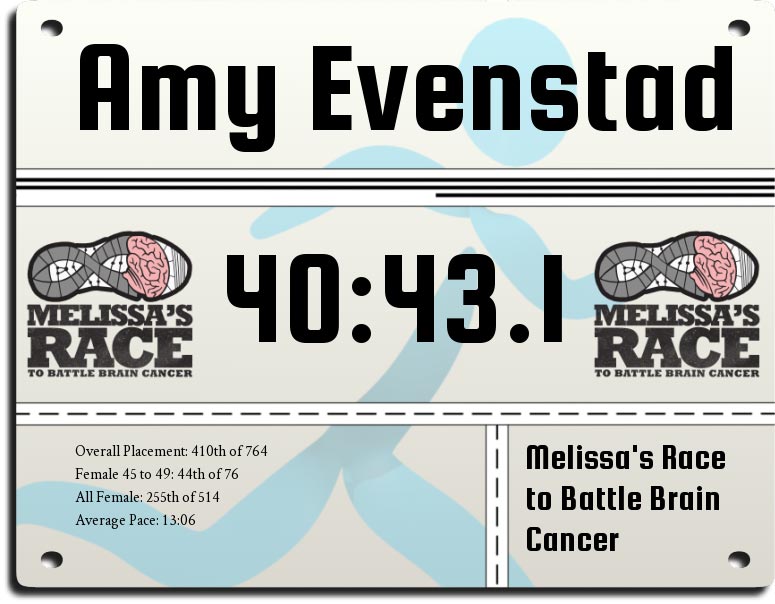 Recap written June 8, 2019