Race Report: Orlando United 5K 2016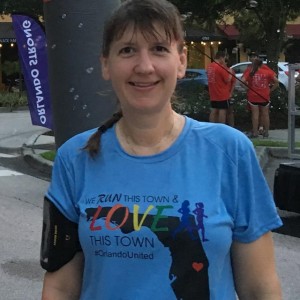 After running the Remarkable River 10K on June 12 I started texting with Arthur to let him know about my PR and that I was going to stay for a while to watch the awards and enjoy the breakfast buffet. He asked me if I heard the news. There had been a mass shooting at an Orlando club.
There was no official announcement at the race (appropriately, in my opinion), but I overheard the news spreading among the runners. Some were making plans to go donate blood.
Final Mile Race Management put the Orlando United 5K race together in a remarkably short amount of time. Cooperation and help came from many, including the host city of Lake Mary, the t-shirt and medal providers, race photographer, DJ, timing company, pace team, and more, all who donated their services. Race proceeds were sent to the One Orlando Fund.
The race sold out within a couple of days. A virtual option was offered, with thousands of participants signing up from all over the world.
Training & Goals
I had no particular goals except reflection and support for this amazing summertime untimed race for a good cause.
Race Day: June 25, 2016
Arthur came to spectate. We arrived in good time and found a parking spot close to the starting area. It was 79° and sunny when the race started. The race DJ hit a gong 49 times as we got underway.

Mile 1: 10:30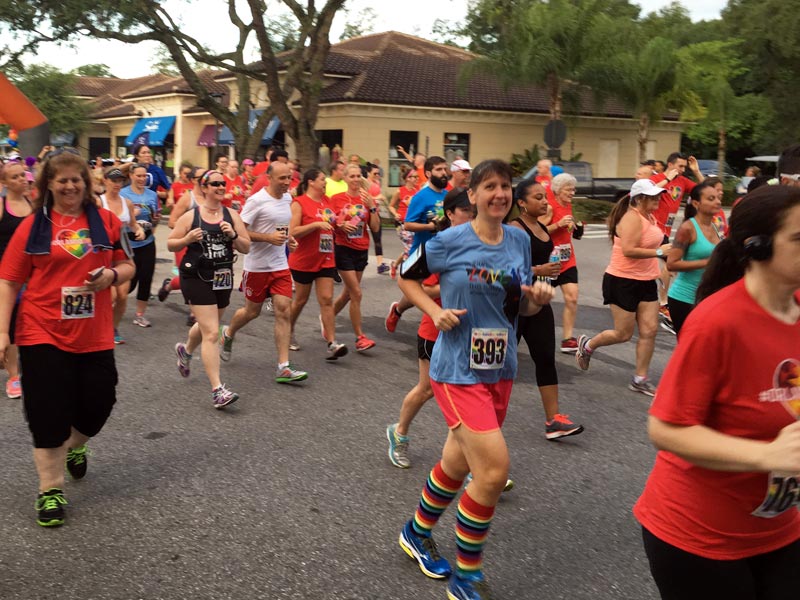 Mile 2: 10:48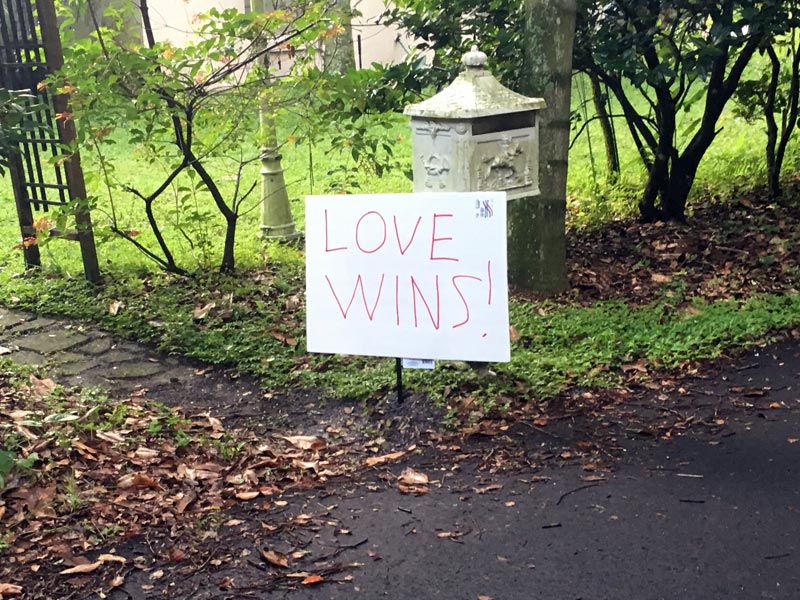 Mile 3+: 10:53, 2:13*
After the race, the top 10 male and female finishers received awards. A symbolic check was presented, representing $95,000. Eventually the total donated to the One Orlando Fund would top $100K.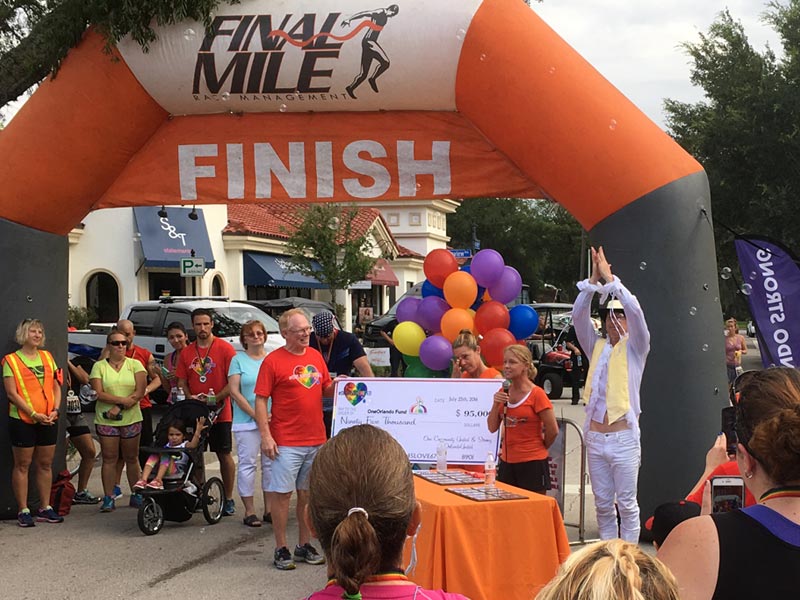 GPS watch time: 34:24*
Race Amenities: Beautiful cotton tee and finisher medal for all. Awesome atmosphere for an outstanding cause.
Cost: $33.61 including $3.61 Active.com fee.
*I often forget to turn off my Garmin after a race, so the final time is skewed.
Report written July 29, 2016