Race Report: Front Running Sports Anniversary 2-Mile Race 2016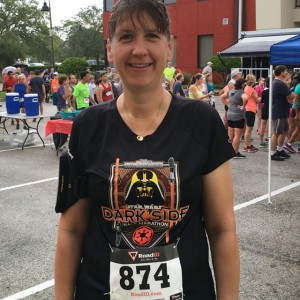 The Front Running Sports Anniversary 2 Miler was my first 2-mile race. The race started at Front Running Sports in Lake Mary and was a simple out-and-back along the Florida Trail mixed-use path.
Training & Goals
I went in considering this to be a tempo run (running at a "comfortably fast" pace) as part of my current training plan. I hoped for a sub-20 finishing time.
Race Day: Monday September 5, 2016
This race took place on a Monday -- Labor Day. I borrowed my parents' car to get there (THANKS MOM & DAD!). There was a very light drizzle shortly before race time. The temperature at the start was 77°.
Mile 1: 9:03
There wasn't too much jostling at the start of this relatively small race, even though the trail was pretty narrow from the start.
Mile 2: 10:06
In the second half of the second mile I leap-frogged with a running buddy I've met at a few local races (HI TOM!). He ended up finishing before me, bummer! Bigger bummer: I came in 4th in my age group (awards were given 3-deep). HOWEVER, I was quite pleased to come in at under 20 minutes as hoped!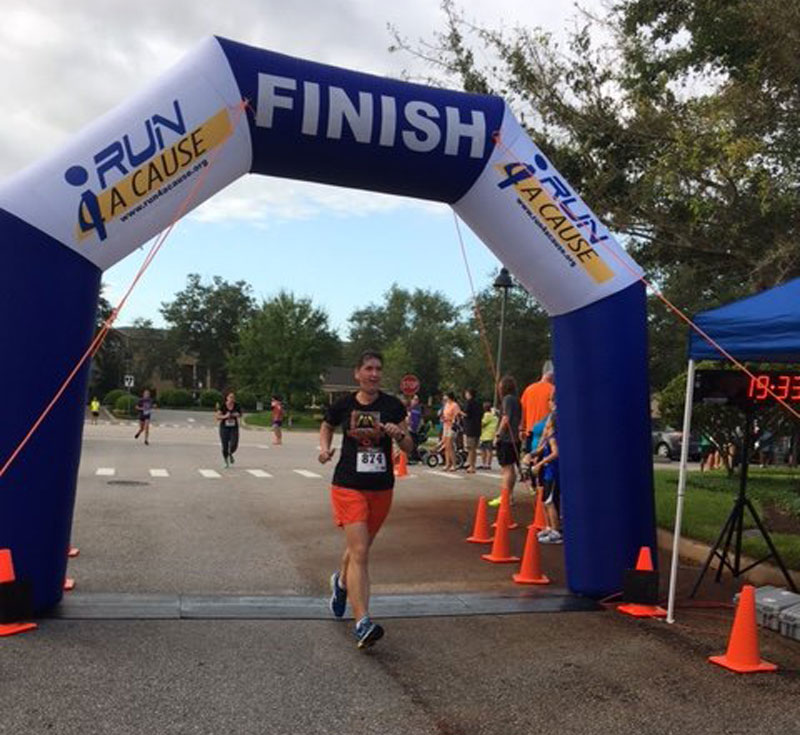 Chip time: 19:18 (new distance = PR)
Placement details: 4 of 11 in Age Group; 87 out of 165 total finishers
Race Amenities: Swag included a nice soft cotton shirt and a finisher medal for everyone.
Cost: $16.50 including $3 processing fee and 10% discount coupon.
Report written September 12, 2016
Finisher photo taken from Front Running Sports' Facebook page.