Race Recaps: Feeding Frenzy 5K & Shark Bite 5K 2020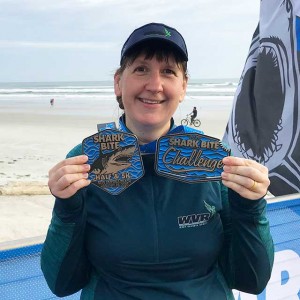 The fifth annual Shark Bite Half Marathon and 5K weekend took place on January 18 and 19, 2020. It was my second time participating; I ran the Shark Bite 5K in 2019. This fun and popular event happens in the shark bite capital of the world: New Smyrna Beach, Florida. Organizers added a challenge with a new late afternoon 5K the day before the main event. Participants could run the Feeding Frenzy 5K on Saturday and then either the Shark Bite Half Marathon or 5K the following morning to complete the challenge and pick up an extra medal. The races benefit the charity Girls on the Run Volusia County.

Training & Goals
Following a month in a walking boot and another month of PT I am cleared to run, but I need to ease back in as I lost a lot of fitness and gained a lot of weight in the last year. While my Achilles is on the mend, my knees have started to bother me. Ugh.

My plan for this weekend was to push myself during Feeding Frenzy and then take it easy for Shark Bite on Sunday morning. I have been trying a 45:30 run:walk interval and that is pretty comfortable right now.

Feeding Frenzy 5K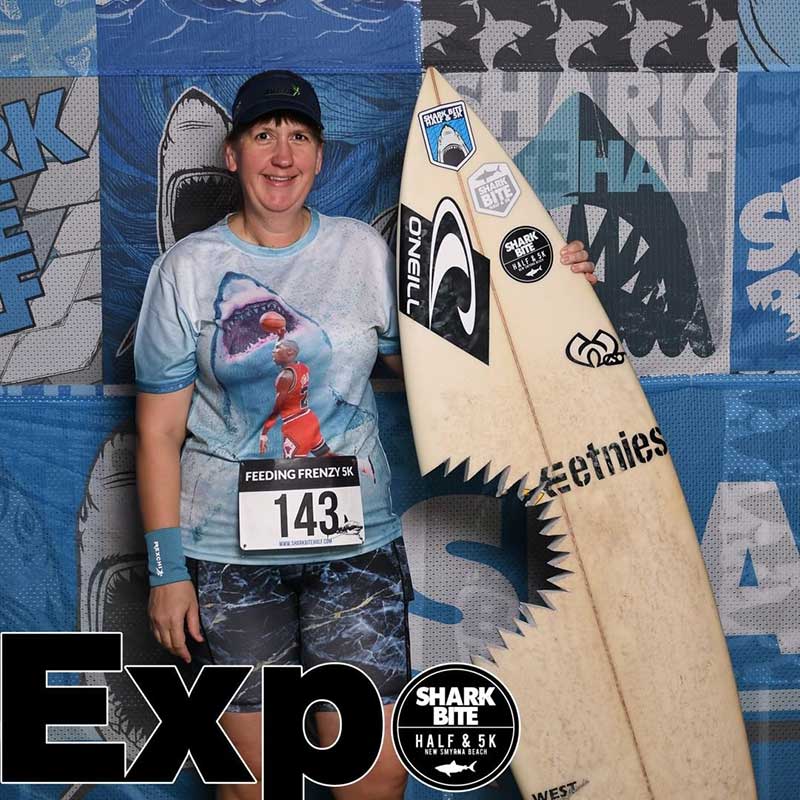 Race Day: January 18, 2020
Funny that I never enjoyed running in the evening but my first three races of 2020 were all late afternoon/early evening runs. I left home around 3PM to find a parking spot close to the historic downtown of New Smyrna Beach. Packet pickup was smooth and was accompanied by a small, well-appointed and well-attended expo with various local vendors, a fun photo opportunity, and real toilets. It was about 73°F with 57% humidity and partly cloudy skies when I started running at 5PM.

Mile 1: 12:37
The course was a flat out-and-back run through downtown New Smyrna Beach. We ran by bars and restaurants on Canal Street and on Riverside Drive along with Indian River. I did my 45:30 run:walk from the start, hopeful I could keep it up for the entire race.

Mile 2: 12:36

Mile 3+: 12:40, 1:20
My Achilles is on board with running again, but my heart and lungs aren't so happy with me! This last mile was a struggle but I was so happy I kept up my intervals to the end. Pretty pleased with those splits, too. This is a nice baseline for the future, I think.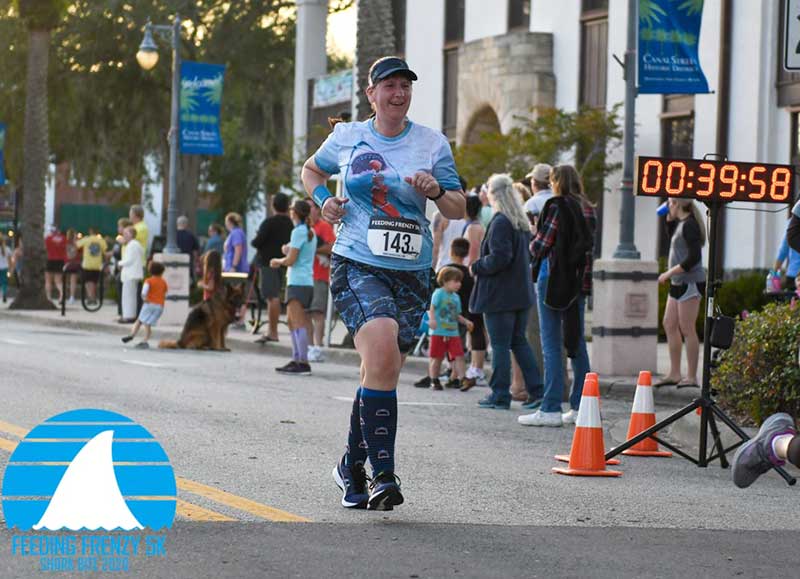 After the race I pretty much headed straight home, trying to beat the sunset and get to bed early for the next morning's race.

Chip time: 39:11
Placement details: 39/63 Age Group; 277/456 overall

Shark Bite 5K

Race Day: January 19, 2020
Arthur and I left home around 6:30AM. We had a really hard time finding a parking spot so eventually he ended up dropping me off near the start line and parking about a half mile up the beach. I arrived in time for our West Volusia Runners group photo and could drop off my bag at our tent. The Half Marathon runners took off first. Arthur made it to the start line to see me off. It was 63°F with 88% humidity and sunny skies when my race started at 7:43AM.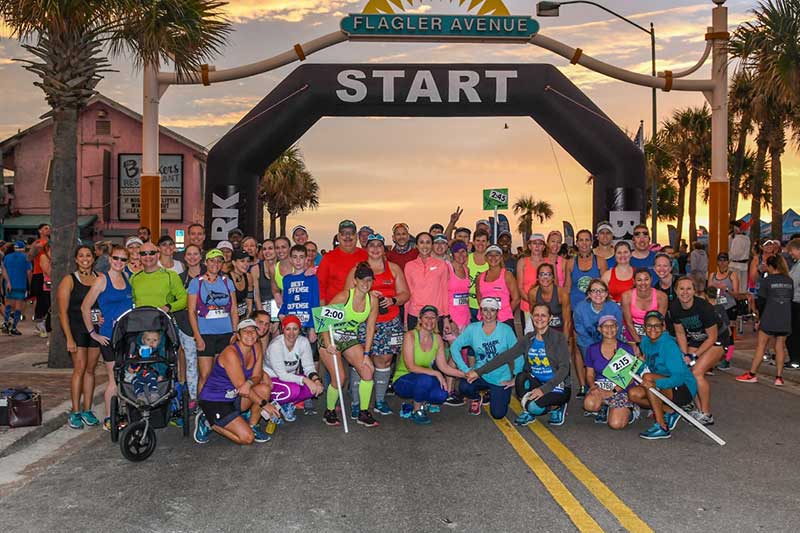 Mile 1: 15:34
I felt really good. My plan was to speed walk the first mile, do some slow interval running for the second mile, and walk the rest. It was crowded for a while so it was great to walk the start.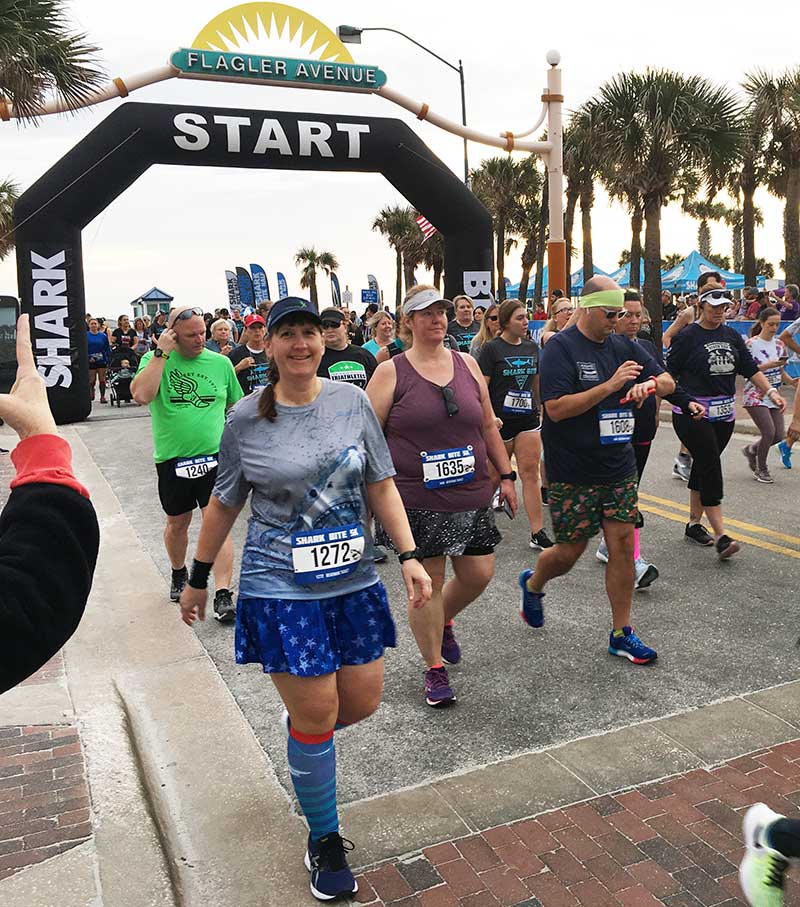 Mile 2: 13:39
The crowd was dispersed by the time I reached the start of mile 2 so I did a slow 45:30 run:walk for most of this mile. The water stop was towards the end of the mile and I started walking when I got a cup so I didn't quite run the whole second mile.

Mile 3+: 15:39, 1:41
It was a pleasant speedwalk to the end.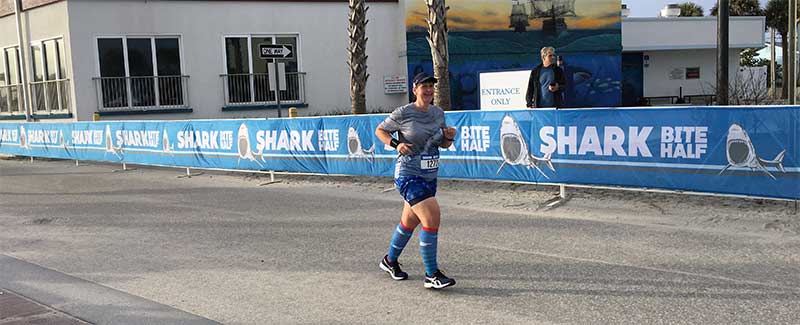 After Party
The after party for Shark Bite is pretty awesome. There's lots of treats for the runners, free beer, vendors with swag, and a mechanical shark! Arthur and I left pretty soon after I finished so we could go watch the SpaceX manned crew capsule test flight from Apollo Beach, so I didn't get to enjoy the festivities too much.

Recommendation
Super highly recommended. This race is extremely well-organized, with an awesome website and super clear pre-race information and instructions. The expo venue was great and the new Feeding Frenzy 5K added a fun challenge to an already outstanding event. Both 5K races were well staffed with great volunteers and good law enforcement and traffic control. I have only heard great things about the half marathon too. This event is a really good time. I look forward to running the half marathon once my fitness is back.

Chip time: 46:27
Placement details: 44/65 Age Group; 641/895 overall

Race Amenities for 5K Challenge: Runners got a nice soft cotton unisex shirt for each race, a big finisher medal for both races, plus a large challenge medal. Every finisher got a pint glass, too. Finisher hat for top 10% half marathon runners and free race photos. Great support and after party with free beer and treats.
Cost: $90.64 [I initially registered for the half marathon challenge but downgraded to the 5K challenge]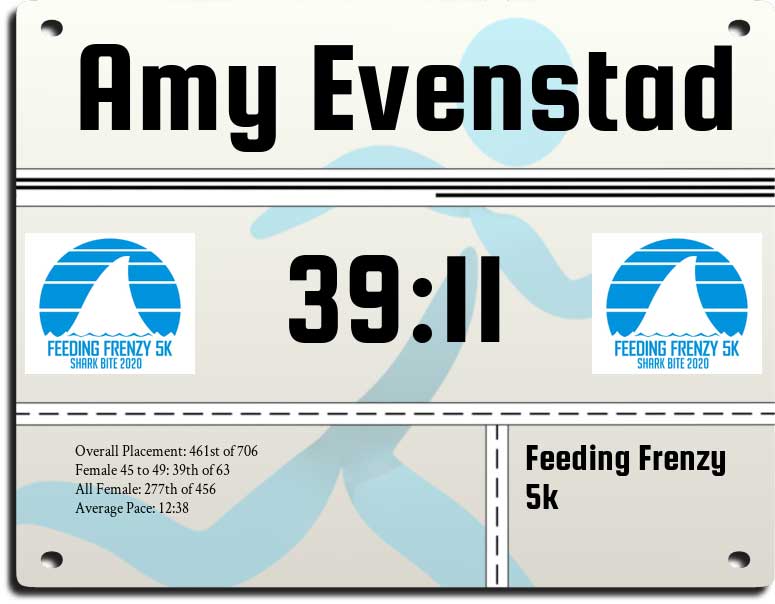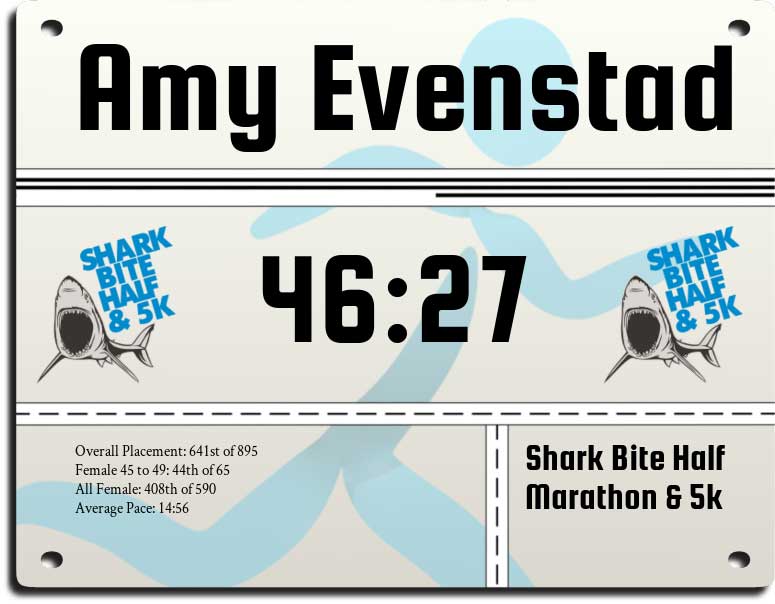 Report written January 20, 2020

Group and branded photos (c) Almost There Photography