Race Recap: Team RWB Freedom 4 Mile Beach Run 2018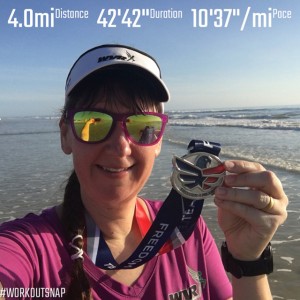 The Team RWB Freedom 4 Mile Beach Run is a beach race sponsored by Halifax Health that benefits Team RWB, a military veteran support group.
Goals
Well, when I ran the 2017 Team RWB 4 Miler, I mentioned I wasn't a fan of off-road running. This is still true, but I signed up again anyway, apparently. In my defense, I really like racing, and races are hard to come by during the summer. And beach isn't the same as trail. Plus a lot of club-mates would be there. Plus the miles would count towards a summer challenge I am doing with the club. I had aimed to take the race easy, but the sand was very nicely packed down after recent rains, so I made a last-minute decision to race. I knew I wouldn't PR but I would run the best I could.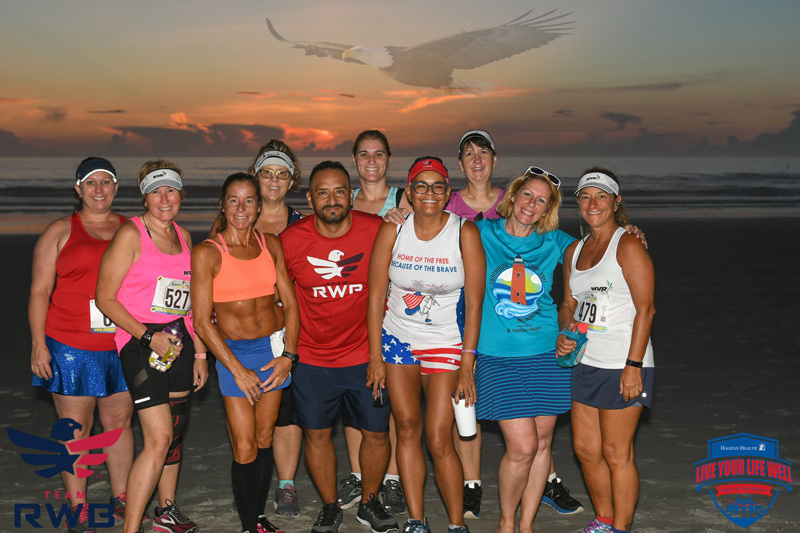 Race Day: July 1, 2018
Left early, arrived early, got my packet and waited a bit in the car in my sweet, sweet close by parking spot. Hung out with club mates and watched the sun rise over the ocean. It was about 73°F with 94% humidity and bright sunshine at the start of the race. Planes in formation flew over us and then it was time to run on the beach!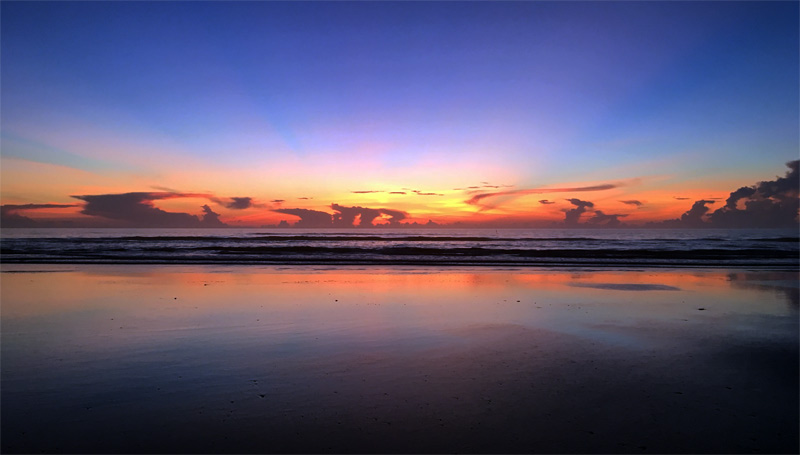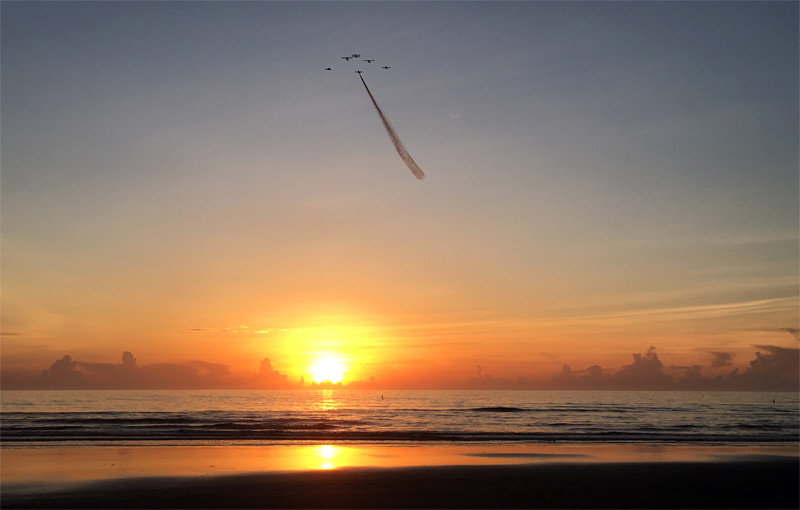 Mile 1: 10:41
There was just a bit of semi-loose sand going through the start/finish arch, and then we were on nice packed sand. I felt good. I was running with a pair of (Goodr running) sunglasses on for the first time and they fogged up pretty fast. That was a bummer. I stashed them in my pocket for the rest of the run.
Mile 2: 10:29
I ran my old race intervals, 4m30s:30s and sped-walked the 3 water stations. Pleased with my pace. I almost missed a photographer when I was looking down and hating my life during a walk interval. I looked up and cursed and started laughing and running. Nailed it!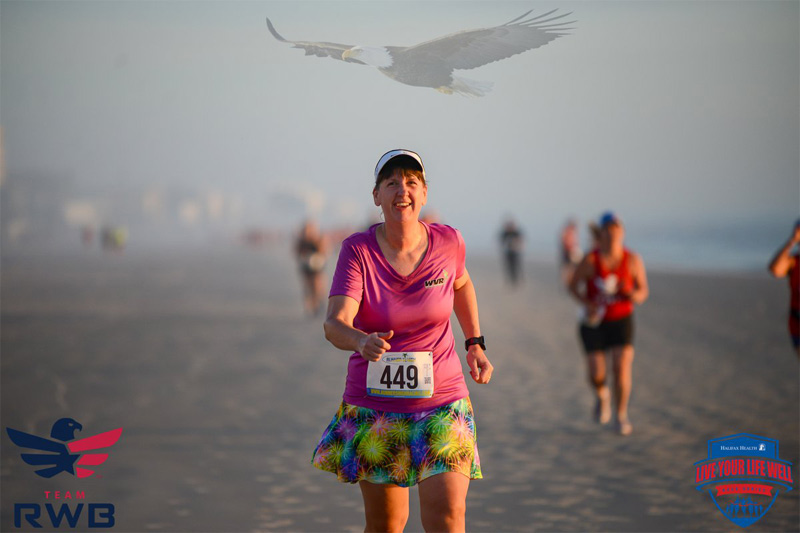 Mile 3: 10:48
After the turnaround we were into the sun. I was glad I had my visor but dang I wish I could run with the sunglasses on.
Mile 4: 10:43
I tried to turn it up at the end. The soft sand through the finish line was a little bit tricky. I was really, really happy with my pace and official finish time of 42:36, 24 seconds faster than last year.
After the Race
Cold wet towels at the finish line, woo hoo! Water, bananas, and other treats were offered to runners as well. I took some water and cooled off with a towel and went back to watch the rest of the runners come in. Then I changed out of my shoes into flipflops and waded into the cool ocean. Aah.
Recommendation
The race was well-organized. The water stops at each mile were very well-staffed for this hot summertime beach race. It's a great cause. Recommended.
Chip time: 42:36
Placement details: 5th of 17 in Age Group, 113rd overall out of 253 finishers
Race Amenities: Tank top, finisher medal for all
Cost: $28.50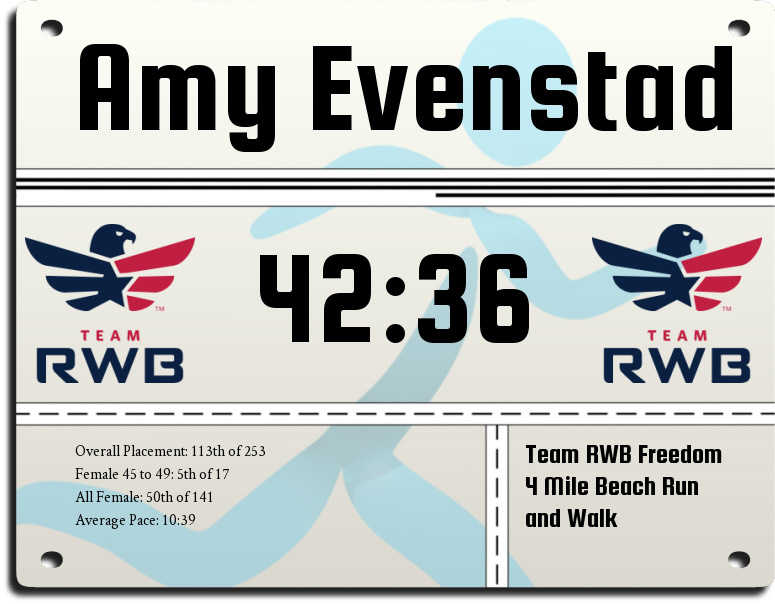 Report written July 4, 2018
Team and running photos (c) Almost There Photography