Race Recap: Running With the Herd 5K 2018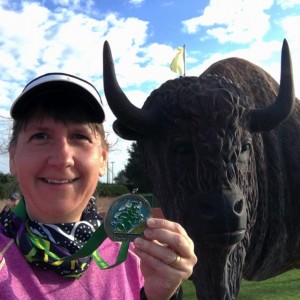 I ran the inaugural Running with the Herd 5K in the Villages. I like to race in the winter and some of the local races I've run in the past are no longer happening. I thought it might be fun to take a drive out to the Villages for this school charity race. Proceeds from the race were to go to the Buffalo Scholarship Foundation.
Race Day: Feburary 2, 2018
The drive out to the Villages was about an hour and 15 minutes. The race start and finish were at the Villages Charter School. It was about 61°F with 82% humidity at the 8AM start for the race.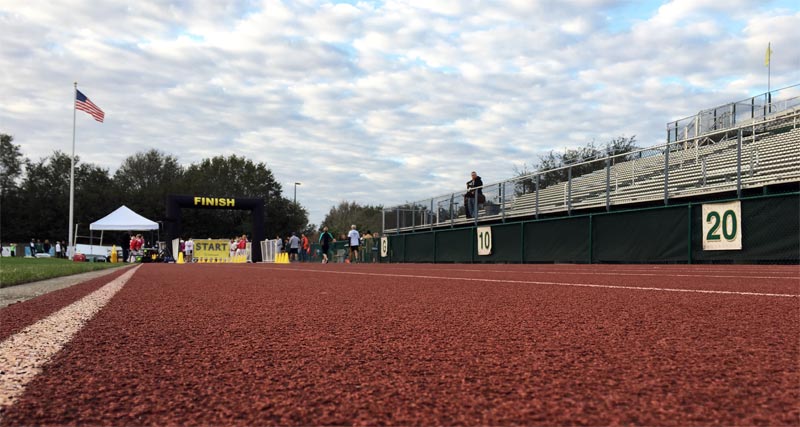 Mile 1: 10:19
We started on the school track and headed out to run around the Villages Charter Elementary School grounds.
Mile 2: 10:23
There were some twists and turns around the school parking lot and at one point it wasn't clear which way to go. We had to ask a course marshal to point the way.
Mile 3*: 10:07
The race finished with a longer run around the school track, which was fun. These cheerleaders were at the finish line.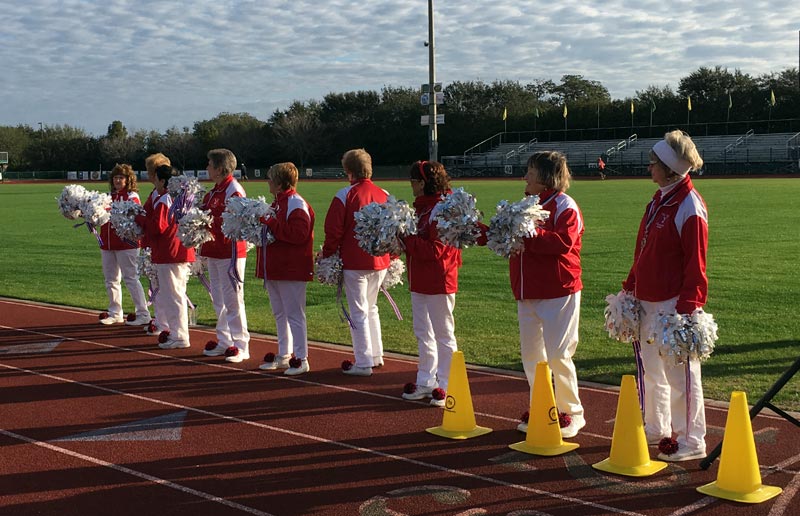 Unfortunately the course was short, which is a bummer. My GPS gave me 2.99 miles for the run. Another bummer: I was 4th in my age group. Womp womp.
Since the race took place on school property, runners could use the facilities. Not having to use a porta potty is always a bonus. I was even able to change clothes in the restroom before leaving the venue -- woo hoo!
Recommendation
This was a cute little race. Course direction was fair, as was the course itself. There were two water stops. The short course was a bummer. It's a good cause but there was nothing extra special about the race that would make me come back. Mildly recommended for locals.
Chip time: 30:47 (short course)
Placement details: 4th of 9 in Age Group, 56th overall out of 185 finishers
Race Amenities: Cotton t-shirt and finisher medal for all
Cost: $20
Report written February 10, 2018