Final Notes: 2018 TCS New York City Marathon
My second marathon, the world's biggest marathon, is in the books! At first I was a bit bummed about my slow time but now I'm feeling proud to have finished and very grateful I did not hurt myself or aggravate my injury.
I started the race with 53,120 others. And 52,812 of us finished! That's an astounding 99.4% finish rate. The 2018 New York City Marathon was a record-breaker.
Here's a video from New York's ABC affiliate of the finish line from the first finishers until the six hour mark. I cross at around 7:39:36 on the video's clock time.
After meeting up with Arthur in the family reunion area, we walked back to our hotel so I could freshen up. Arthur found a pub just two blocks away where we could get some food and beer. The bad news was it was on the second floor. Going up was fine. Going down was fine, too, but I had to go backwards. Arthur laughed at me.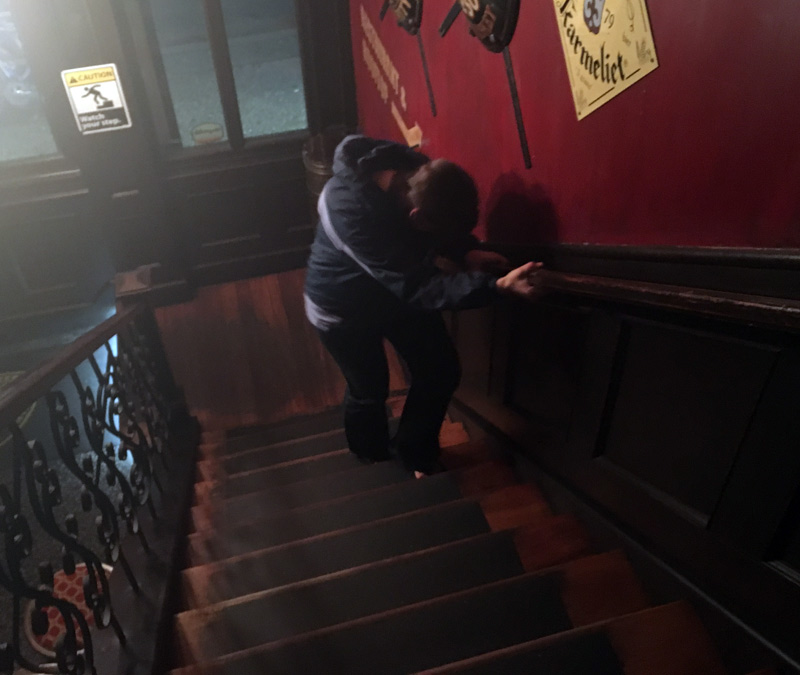 We were so, so lucky with the weather on race day. It rained all morning on Monday. We took a long walk, checking out some more city sights and getting in some nice slow recovery walking miles. I felt good. We checked out the dismantling of the finish line in Central Park. We had a look at the extremely long line to get into the Marathon Pavilion and noped out. Arthur took some photos of me with my medal.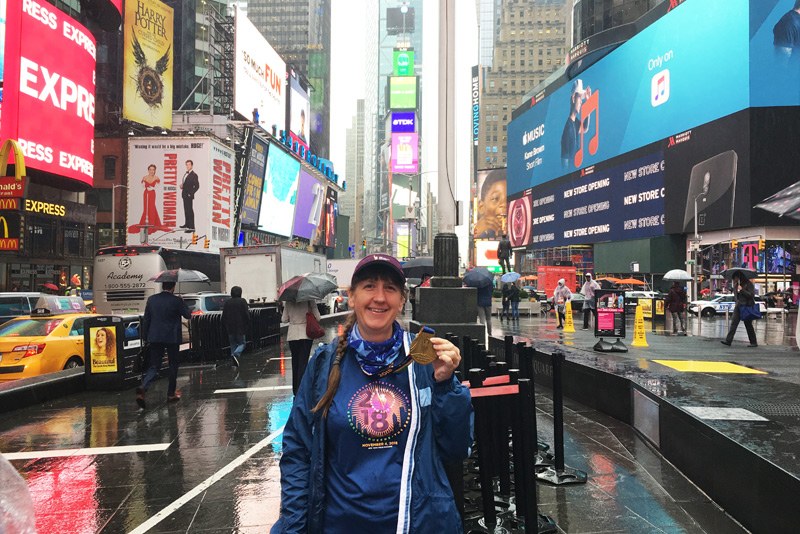 I hadn't found anything at the Expo that I really had to have, besides the visor I got, but I was feeling a little sad for not having a souvenir shirt. We walked into a running store on the way back to the hotel and I saw a shirt I kind of liked. Arthur asked if I saw the back -- OMG I love it!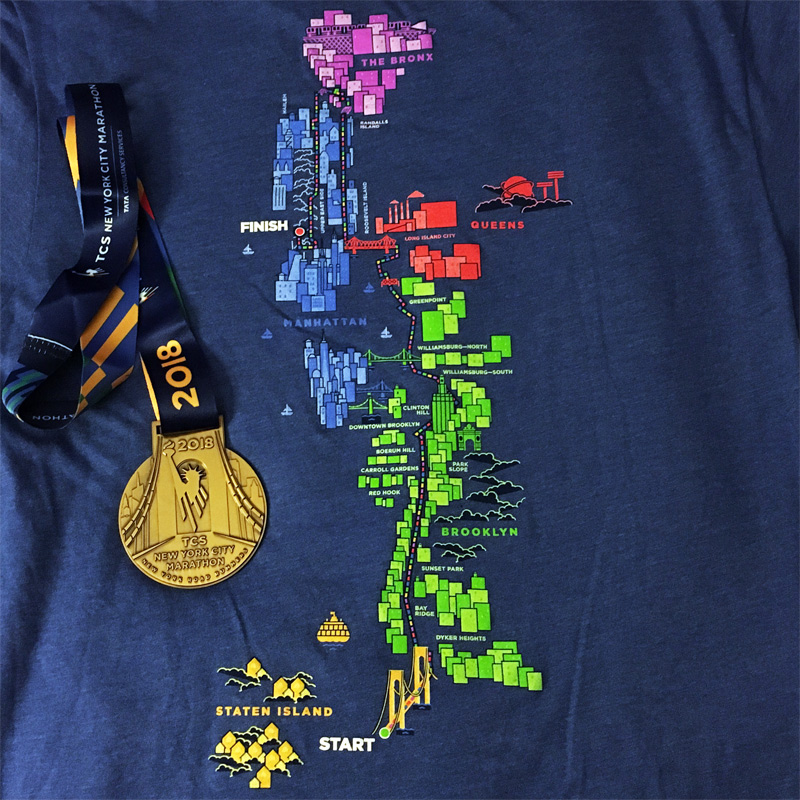 My Garmin running watch sent my race data to Strava, who sent it to Relive, who made this fun video (named "Lunch Run" LOL) showing the route:
Speaking of Strava, they made a little summary video of the race and training. I don't think the numbers are right, including my start time being two hours off, but it's a cute little video summary, I guess.
Back home, I took it extremely easy, with no running. I didn't carry my medal around all week but I did bring it to my volunteer shift at the Audubon Center for Birds of Prey to show it to my buddy Trouble the Bald Eagle.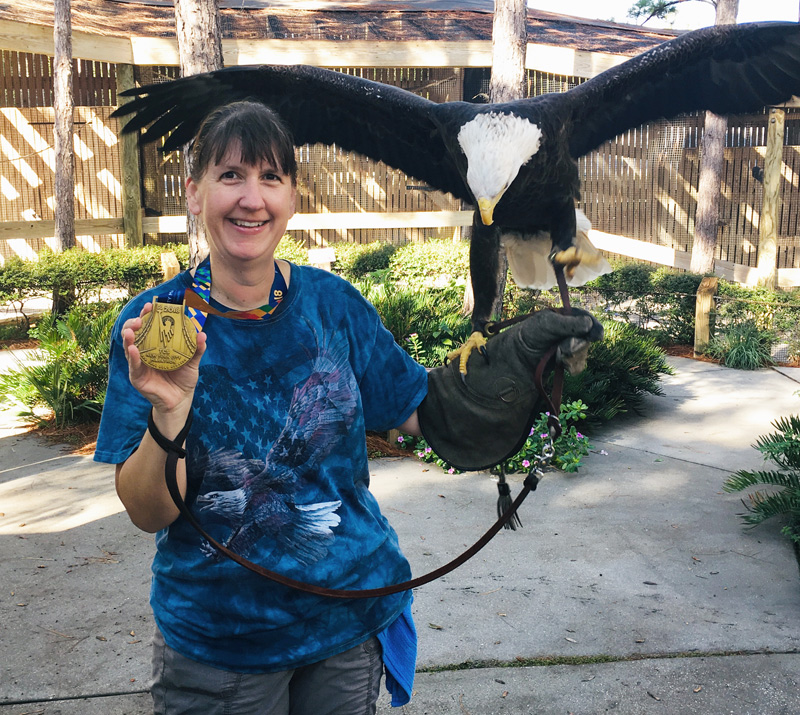 Here's one last look at my stats (the final finisher numbers and my placement are still considered to be unofficial, so there is a discrepancy between the final number of finishers mentioned in the Runner's World article and the graphic below).