DIY Advent Calendar Ideas for Runners
Advent calendars are used to count down the days between December 1st and Christmas Eve. Often shaped like a thick book or plank, advent calendars are typically filled with chocolates or other small gifts that can be revealed as the days are counted.
Traditional advent calendars were first used in Germany in the 19th century; today novelty advent calendars are most often filled with small chocolates. Increasingly, special niche advent calendars can be purchased. There are wine and beer advent calendars, calendars filled with dinosaur toys, makeup and jewelry, tea, LEGO sets, and much more.
But there doesn't seem to be a commercially available advent calendar for runners.
That's ok -- there are plenty of empty DIY advent calendars that can be filled with anything you can imagine. If you're looking to give an advent calendar to a runner friend, here are some ideas to fill those 24 boxes.
Empty Advent Calendar or other means of gathering and wrapping the gifts
First, you'll need a vessel for your collection of advent calendar gifts. There are ready made calendars in the shape of a box, or more unique ways of wrapping the daily gifts -- you can go totally DIY with paper bags, reusable containers, or other options. Below are some empty calendars you can purchase to get started.
Gift Ideas for a Runner Themed Advent Calendar

Since advent calendar boxes or containers are limited in size, look for small gifts. Keep in mind that you don't have to keep up the runner theme for 100% of the daily gifts. Think about your recipient and include things they might like that are not necessarily running related. Here are some ideas for filling those 24 little spaces.
Do you know what type of running fuel your runner likes to use on long runs? Consider offering different flavors, fuel types, or other snacks designed for athletes. If your runner likes trying new things to eat, you could fill several days in the advent calendar with race nutrition. You could buy a big assorted pack of GU like the one shown here to get started. Better yet would be to visit a local running store to make your purchase. You can get a bigger variety of race fuels without making a bulk buy. And you can probably find a lot more goodies for your runner's advent calendar.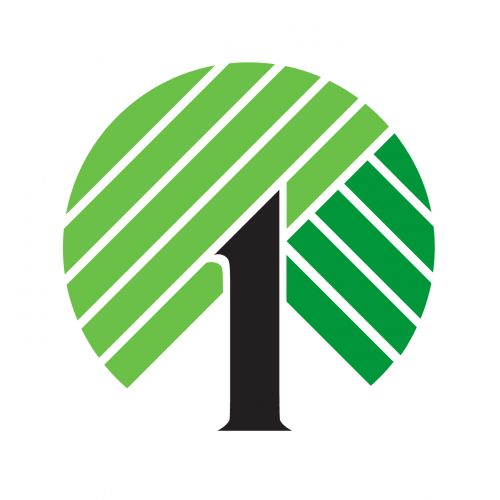 2

Dollar Store Finds

Have a look around your local dollar store for ideas to fill some of the advent calendar days. Keep the price low on some days to have money left over for some splurges. Have a look at salty and gummy snacks, water bottles, hair bands and ties, exercise aids or physical games, sample sizes of health and beauty products that a runner would love, sanitizing wipes, and even runner accessories (I've seen running armbands at our local shop).
Keep it festive with a runner-themed Christmas tree ornament like this glass running shoe. Have your runner open this one up earlier in the month for maximum enjoyment throughout the month.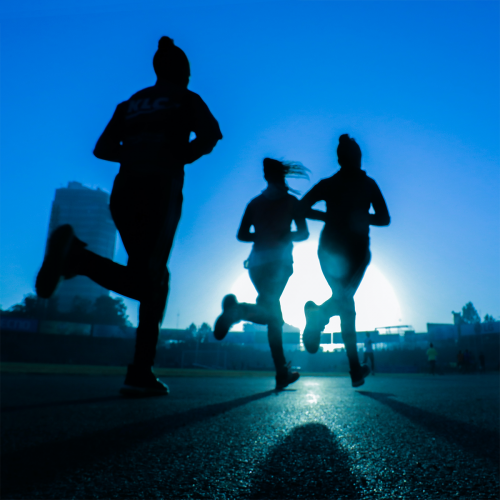 4

Gift a Race Entry

If your runner likes racing, gifting a bib is a great way to fill a box or two on your runner advent calendar. Have a look at race websites like RunSignUp.com to find a local race. Or pick a virtual race that supports a cause important to your runner, or one that includes fun or unique swag. Each race entry you include in your box is like including a t-shirt, bib, and race medal in that tiny box. Not to mention the fun and memories made on race day!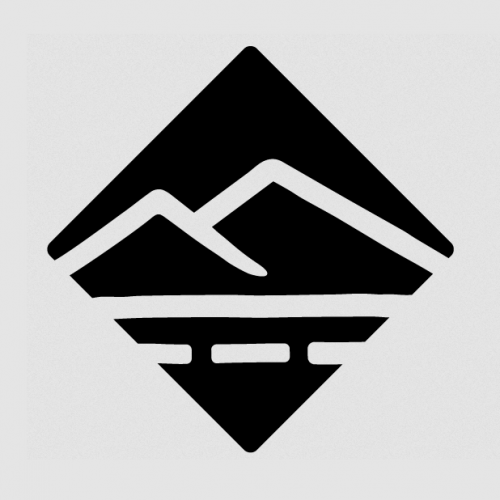 ROAD iD makes safety identification wearables for runners and other athletes. The tags can be worn on bracelets, on your runner GPS watch band, on your shoe, and elsewhere. In case of emergency, wearing a ROAD iD can save your life by providing identification and medical information to emergency workers, as well as emergency contact information. Giving the gift of ROAD iD is a great way to show your runner you care about them. ROAD iD offers gift cards in case you're not sure which style of ID your runner would prefer.
More! More! More Runner Advent Calendar Ideas

Here are some more ideas for filling your runner advent calendar. It's okay to include items like socks or race nutrition on multiple days.
Motivational Runner Keychain
Recovery Bath Bombs for Runners
Lock Laces & Other Shoe Laces
Night Runner Safety Lights
Anti-Chafing & Blister Prevention Products
Arm Warmers & Running Sleeves
KT Sports Tape in Fun Patterns
Last But Not Least: Runner Socks!
Conclusion
Of course, there are plenty of pre-made advent calendars that would suit many runners, like the aforementioned beer and wine calendars!
I mean, Runner's World came out with a list of advent calendars for runners a while back, and none of them are actually for runners specifically. So you can definitely have fun with your DIY runner advent calendar. Heck, throw a beer or chocolate in there, too!
The supermarket chain Aldi has decreed today, November 3rd, to be Advent Calendar Day. That's because today is the release date for many of their extremely popular calendars, some of which typically sell out on day one (today!). That also makes today the perfect date for posting a list of runner advent calendar gift ideas. :)