Can You Wash a Sparkle Athletic Headsweats Tiara Visor in the Dishwasher?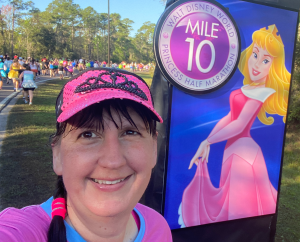 It's fun and cost-effective to find slightly used running gear, including hats. Many hats can be washed easily in the dishwasher, or top-loading washing machine, using a cap-washing frame to help the hat keep its form. I love Headsweats visors and I'm always on the lookout for a good deal. Sometimes this means finding a previously-owned visor at a marked-down price. Score!
I've washed several Sparkle Athletic Headsweats visors, mostly successfully, with some expected color loss and no sparkle or shape damage. See the following post for details on my previous experience washing these sparkly visors.
I recently purchased a lightly used Sparkle Athletic Headsweats Tiara visor from Poshmark. Poshmark is an online marketplace where users can buy and sell new and used goods, mostly clothing.
I washed the visor in the dishwasher as usual. This time, I was surprised to see that the plastic tiara portion of the hat was totally stripped of its sparkly shine! The coating was completely washed off and appeared translucent. There was some expected color loss to the pink fabric part of the visor as well.
Of course, I forgot to take a before image of the hat before washing. This hat still sells new, and you can see how the tiara should be shiny silver on the product images here: Pink Tiara Sparkle Headsweats Visor (Silver Tiara). The below image shows what happened when this visor went through the dishwasher.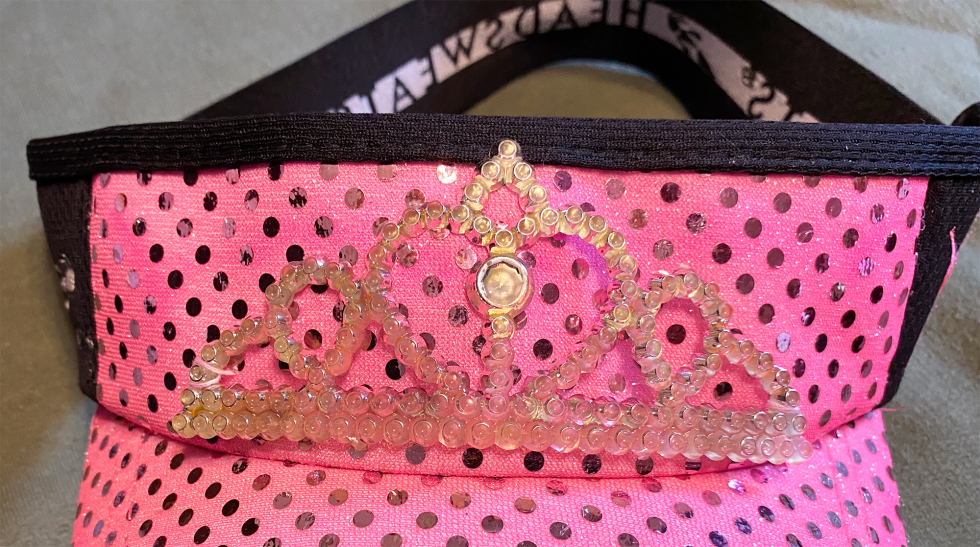 The silvery shine to the attached tiara washed off, leaving a translucent piece of plastic!
The hat was in otherwise good shape. I decided to wear this hat as part of my Star Wars / Princess mash-up costume for the 2022 Princess Half Marathon. I dressed as a combination of Ming-Na Wen characters: Fennec Shand and the title princess for the race, Mulan.
The pink hat fit nicely with the look. I used black nail polish to bring some life back into the tiara. I think silver or a glitter style polish would work as well to give the dull accessory its shine.