Virtual Race Recap: May the 4th Be With You 4K
Even though I wasn't a fan of virtual races, running a Star Wars Day race on May the 4th was always interesting to me. What better time to take advantage than now, when virtuals are all there is? I chose the May the 4th Be With You 4K put on by Epic Races. The American Association for Cancer Research was the charity beneficiary of this virtual race.
Virtual Race Goal
Time goal: sub-30 minutes.
Race Day: May 4, 2020
I got a late start. It was 75°F with 65% humidity and bright sunny skies when I started my run. I dressed up in Star Wars fashion with a Cara Dune t-shirt.
4 kilometers is about 2.49 miles.
Mile 1, 2+: 12:01, 12:34, 5:34
I felt okay during the first mile, but I really struggled for the second mile. I looked at my watch during the last stretch and tried to get in under my goal time, but even with a pace of 11:23 for the final half mile, I missed my goal time by 10 seconds. Bummed.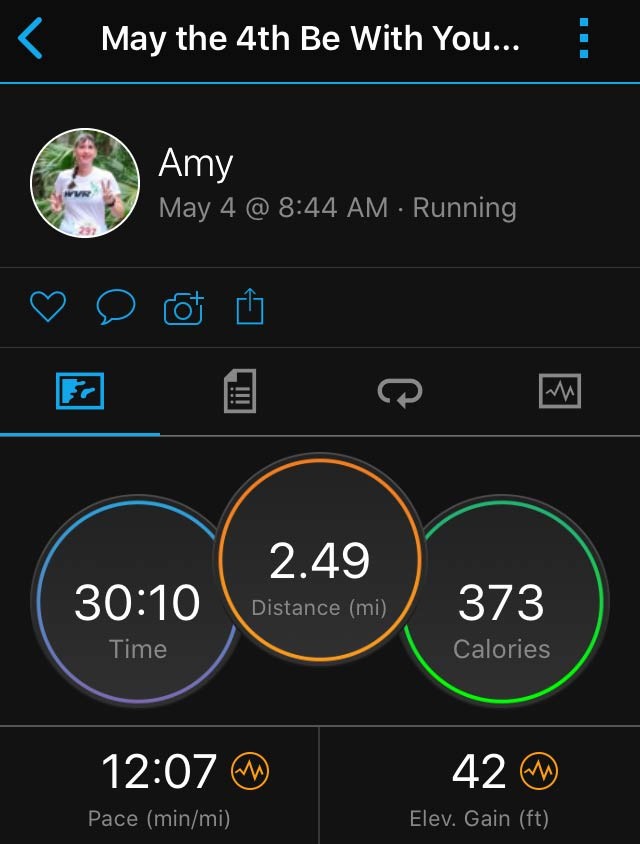 Garmin GPS elapsed time: 30:10

Cost: $39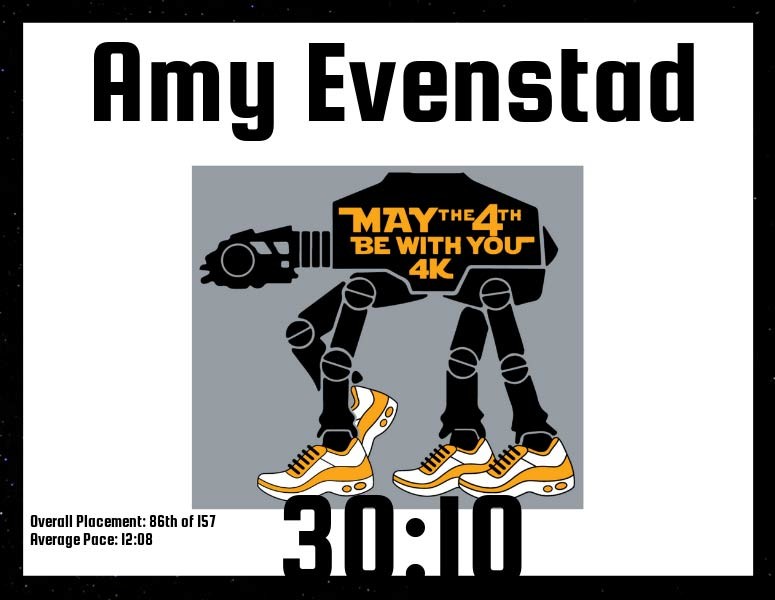 Report written May the 4th, 2020