Race Recap: Pump House Run 5K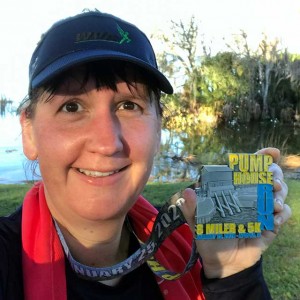 I participated in the Pump House Run in Lake Apopka, Florida this year. I'm not sure but I think it was an inaugural event. The main run was an 8-miler from Magnolia Park along hard-packed gravel roads to the historic Pump House by the lake. There was also a 5K with this event that took the same course but an earlier turn-around; I ran the shorter distance.

Training & Goals
Following a month in a walking boot and another month of PT I am cleared to run, but I need to ease back in as I lost a lot of fitness and gained a lot of weight in the last year.

I had a good race last week at Shark Bite (the Feeding Frenzy 5K) but hadn't run since (oops). For this race I wanted to keep up my regular intervals (45:30 run:walk) for the entire distance. Since much of the run was on an old gravel road, I didn't have any thoughts of besting last week's time.

Race Day: January 25, 2020
I left home around 6:35AM to get to Magnolia Park in time to get my packet before the 7:40AM start time for the 5K. There was plenty of parking, though the later one arrived, the further away one had to park in the extremely long parking lot. It took me about 6 minutes to get to the race site from my car so I kind of had to hustle back and forth to drop off my bag and get back in time for the race.

The 8-milers went off at 7:30AM and then, 10 minutes later, it was time for the 5K runners to start. It was an extremely pleasant 55°F at the start with bright sunny skies and little wind. Really nice running weather.
Mile 1: 12:36
The first ~1/3 mile was on a multi-use paved trail along S. Binion Road. It was mostly level with some sloping downwards that I wasn't looking forward to running on the way back. Then we turned onto the hard packed gravel trail, suddenly surrounded by the wetlands and bird sounds of the Lake Apopka wildlife area. About 1/3 mile later we turned again, now running alongside Lake Apopka to the southwest.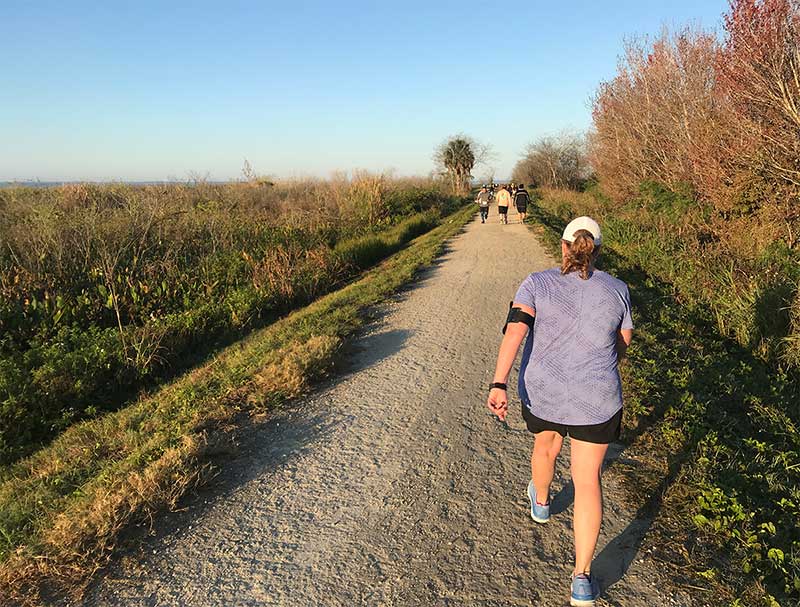 Mile 2: 12:32
The trail continued to run along the Lake Apopka shore. This was an out-and-back so we had the same beautiful scenery after the turnaround.

Mile 3+: 12:31, :51
It wasn't super pleasant to look around now with the sun in our eyes. I was feeling really good and super happy to keep up without any unplanned walking breaks. I was right -- the sloping uphill for the last 1/3 mile was no fun. But still, I was faster than last week's race. And look at those splits! Nice.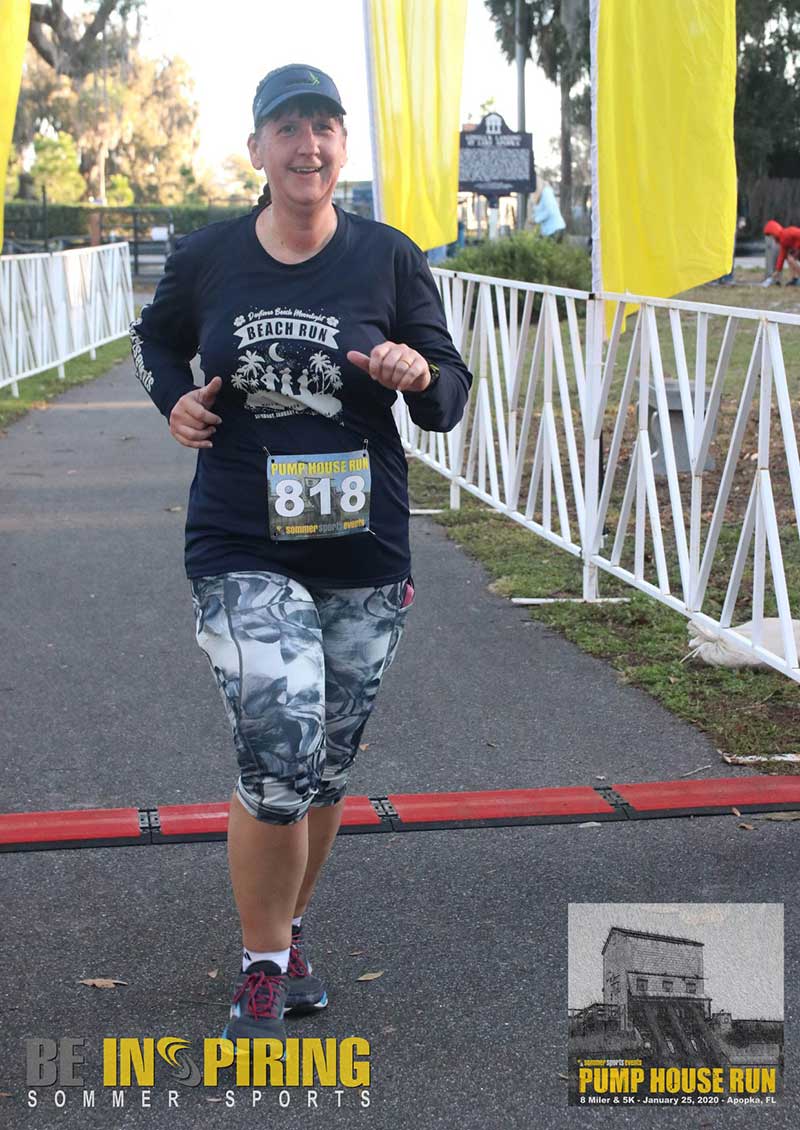 After the Race
Runner refreshments included hot dogs, water, soda, granola bars, chips, plus muffins and grapes provided by Sweet Tomatoes. I thought it was an okay spread for the small field of runners. Awards were given out to the 5K group winners as the first 8-milers started to come in. I wanted to get over to the Lake Apopka Wildlife Drive so I left shortly after having a muffin and grabbing a banana to go.

Recommendation
This was a well-organized event from local race company Sommer Sports. It was a small field of runners (69 in the 5K and 133 for the 8-miler) but we were well taken care of. The route is gorgeous and I hope to run all the way to the Pump House next time. Recommended.

Chip time: 38:26
Placement details: 4/7 in Age Group, 27th overall out of 69 finishers
Race Amenities: Cotton unisex t-shirts and finisher medals for everyone.
Cost: $41.40 (downgraded from initially signing up for 8-miler)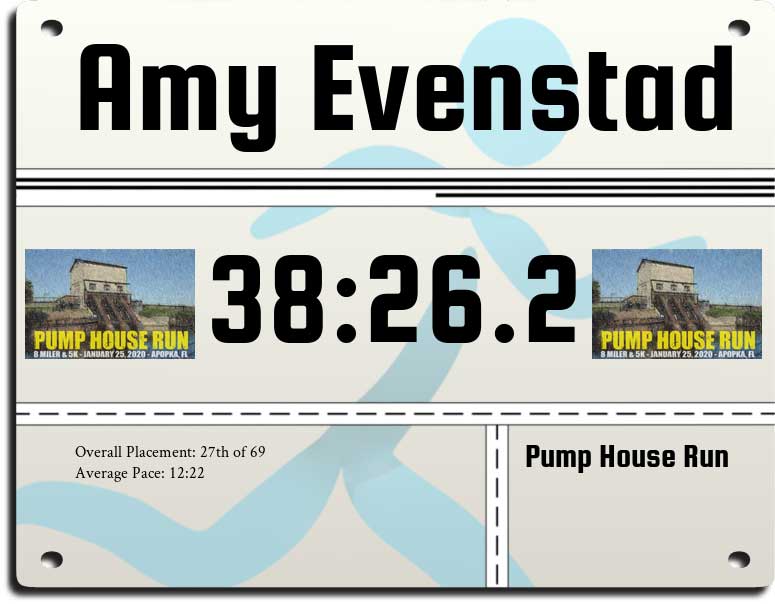 Report written January 26, 2020

Branded photo (c) Sommer Sports