Local 5K Race Report: Soaring Soles 2016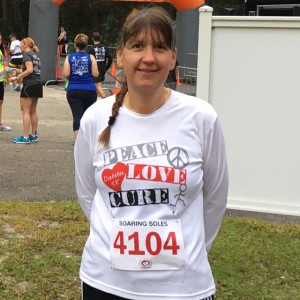 My first race of 2016! The Soaring Soles 5K and 10K races started just down the street from our house. How could I resist a race I could walk to, and that offered free unlimited beer to participants? The dual races raised money for Volusia County Special Olympics on behalf of the Fraternal Order of Eagles.
Training & Goals
At this point I had been running 3 times per week for about five months. Runs around this time ranged in length from about 3 to just over 4 miles. My previous race was three weeks prior and I hoped to PR.
Race Day: January 10, 2016
I walked over to the start line down the street about a half hour before race time and watched the beer vendor set up. It was unseasonably warm and humid, about 70°F and cloudy at the start.
Mile 1: 10:58
Both races started at the same time. 10K racers split just after mile 1; this was very well marked.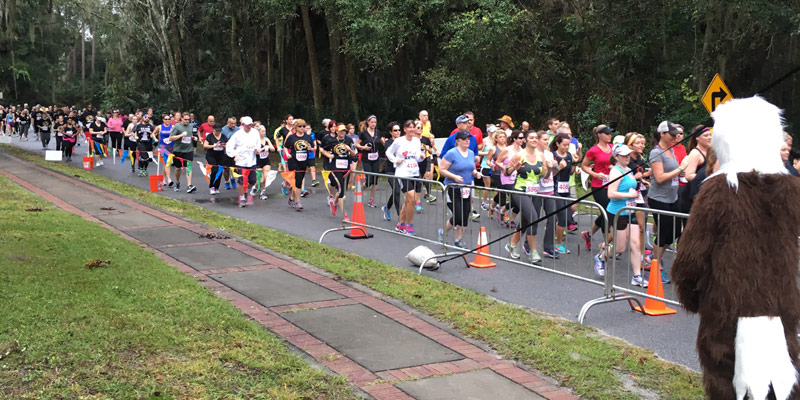 Mile 2: 11:05
The 10K runners joined us again just before the marker for mile 2.
Mile 3+: 11:00, 2:13*
I was very happy to PR again in this race!
There was someone walking around in an eagle suit -- of course I had to get a photo after the run! I also enjoyed a couple of big beers from Central 28 Brewery. Yum!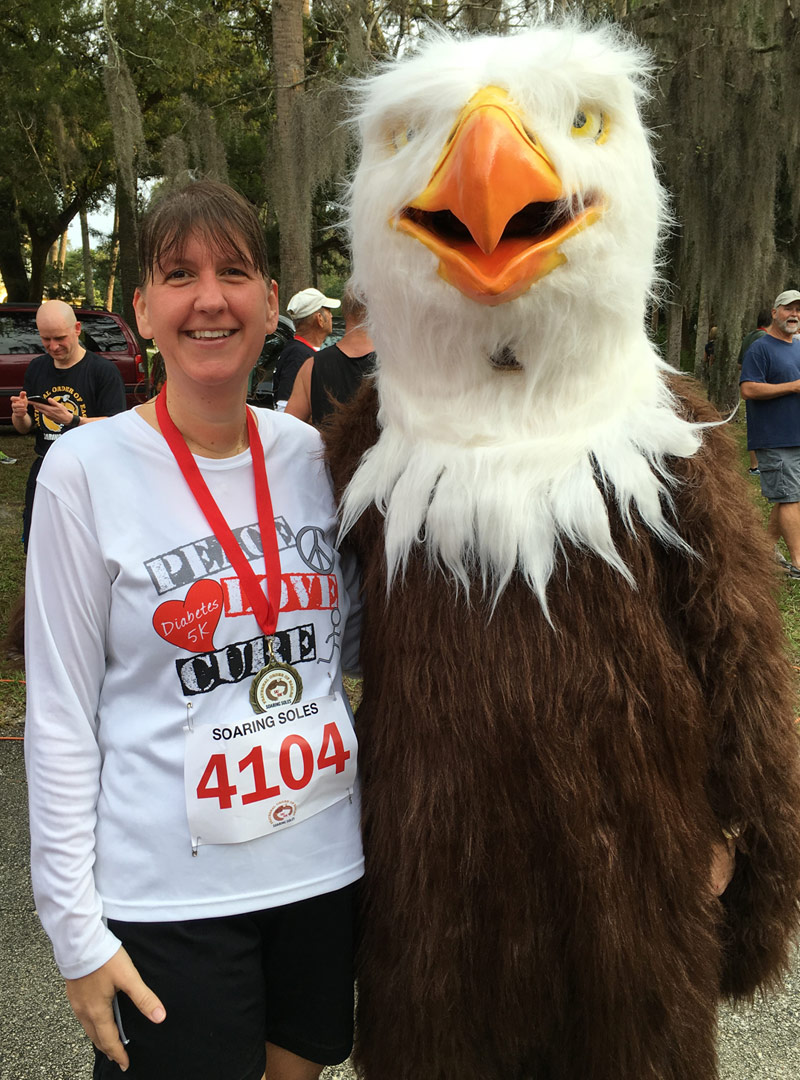 Chip time: 34:20 (1:47 PR)
Placement details: 5th in age, 41st overall out of 113 finishers
Race Amenities: Swag included a cotton t-shirt and a finisher medal for all. Fun Bald Eagle character photo op. :)
Cost: $22.70 including $2.70 transaction fee.
*I often forget to turn off my Garmin after a race, so the final time is skewed.
Report written March 9, 2016