Race Recap: Groovin' at the Grove 5K 2020
This was the second time I participated in this local race that benefits Citrus Grove Elementary School in Deland, Florida. When I ran Groovin' at the Grove in 2016 it was free because it was on my birthday.

Training & Goals
I'm still slowly easing back into running following a chronic Achilles issue that resulted in a loss of fitness and increase in weight over the last year or so. My knees have been hurting a lot lately so I probably am going to need some help with them. My Achilles still feels weak but it seems that doing the stretching and strengthening exercises keeps the lingering pain away.

I haven't been feeling super motivated lately so weekday runs haven't been consistent. I had pretty low expectations for this race. I planned to run|walk at 1:30|:45 which is what I'd been doing for the last couple of training runs. The change from :45|:30 seems to be going alright.

Race Day: February 29, 2020
I left home at around 7AM, giving me plenty of time to get the car parked and pick up my packet and get back to the starting line for the 8AM start. It was about 46°F with 87% humidity and bright sunny skies for the start. Nice running weather.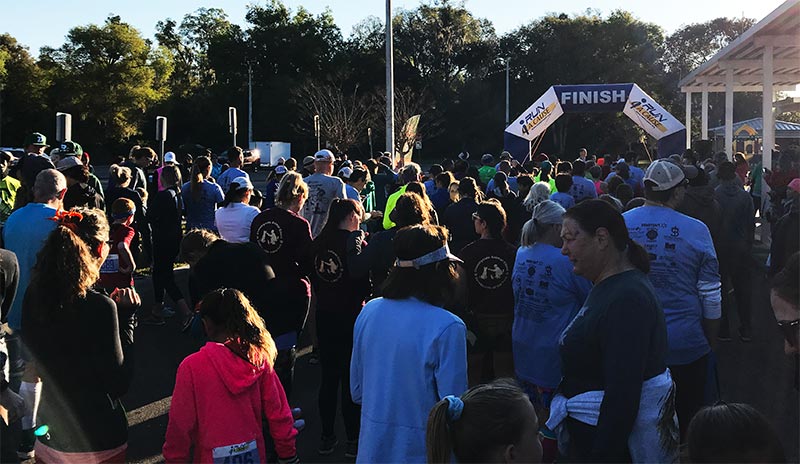 Mile 1: 13:10
The first mile takes runners from the school grounds through nearby neighborhood streets. On several street corners, local families were out cheering with pom-poms, signs, and music.

Mile 2: 12:53
Most of this mile is a loop around more residential streets.

Mile 3+: 12:43, 1:03
The last mile completes the loop and then rejoins the first part of the course, heading back to the school for the finish line. I was super happy I was able to do my run|walk intervals for the entire race.

After Party
There were several tents set up around the start/finish line and it looked like a pretty good spread for such a small race. I didn't stay after finishing -- I went straight to my car to get home ASAP for other Saturday activities.

Recommendation
Good course with clear direction, fun hometown atmosphere and fine safety support. Recommended for locals looking for a fast and flat course supporting a good cause.

Chip time: 39:49
Placement details: 7/14 in Age Group, 143rd out of 274 finishers
Race Amenities: Unisex cotton t-shirt, goodie bag. No finisher medal.
Cost: $18.00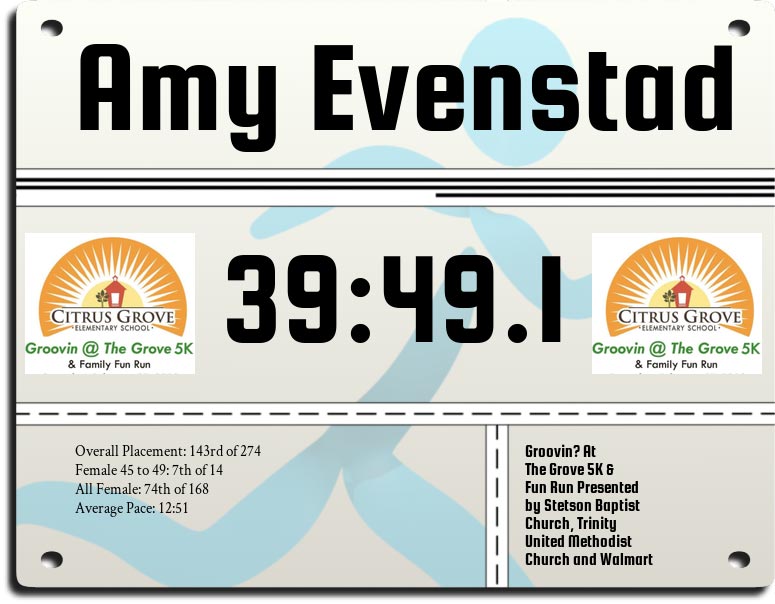 Report written March 1, 2020