Dress Like a Princess for Princess Race Weekend 2022!
Princess Half Marathon Weekend at Walt Disney World is coming up at the end of February. Get ready for costumed running fun by dressing up as one of the featured princess characters for this return to in-person princess running. The featured characters are
Cinderella for the 5K
Tiana for the 10K
Mulan for the Half Marathon

The main costume garment pieces featured here are from Etsy small business sellers (including us), most offering print-on-demand shirts, tanks, skirts, and leggings. I've picked out accessories to add to the costumes to make your look more authentic and memorable.
Cinderella Scullery Maid Costume Shirt & Skirt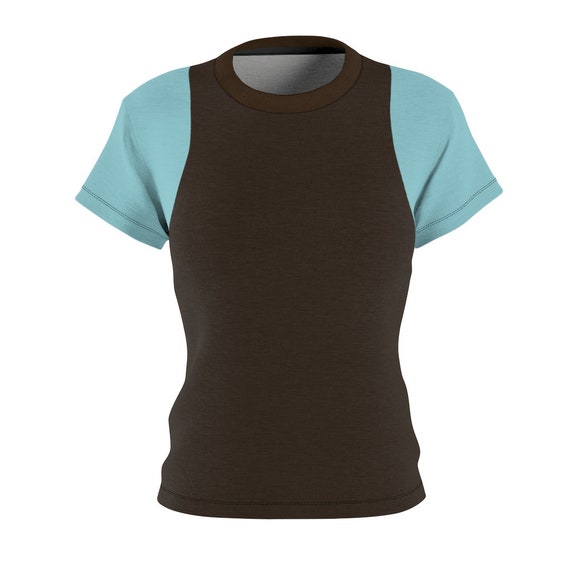 Before her Fairy Godmother arrived, before heading to the ball and meeting her Prince Charming, and before becoming a Princess, Cinderella was ordered to work as a scullery maid in her own home.
Even dressed in rags, beautiful Cinderella remains optimistic, cheerful, and strong!
Embody the strength of this Disney Princess by dressing as Cinderella in Rags / Scullery Maid Cindy with our all-over print Cinderella costume t-shirt. A matching skirt is featured below, along with accessory ideas to make your costume stand out.
Scullery Maid Cinderella Costume Accessories
When wearing her maid outfit, Cinderella wears a simple white rag in her hair. She uses a broom, and a bucket with rag for cleaning. And, while getting ready for her day, she sings to helpful blue birds and mice.
Princess Tiana Lily Pad Costume T-Shirt Dress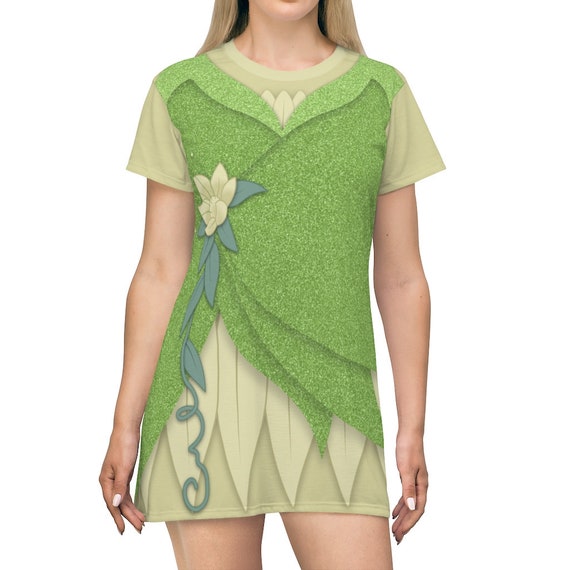 As a princess-to-be with a dream, Tiana spends most of The Princess and the Frog in frog form! After a true-love kiss makes her a (human) princess, Tiana wears a beautiful pale green gown inspired by the lily pads of the bayou.
This polyester all-over-print Tiana costume t-shirt dress captures the look of the dress worn in this magical moment.
Make your own Princess Half Marathon Weekend dreams come true by dressing up as the featured 10K character, Princess Tiana.
Princess Tiana Running Costume Accessories
Complete Tiana's look with these accessories. A running style athletic headband is a great costume piece that's practical, too. Tiana wears long green gloves and a delicate green jeweled necklace with the lily pad dress. Neither of those accessories is particularly runner-friendly, so depending on your pace, your goals, and your photo op ambitions, choose the accessories that will work best for you.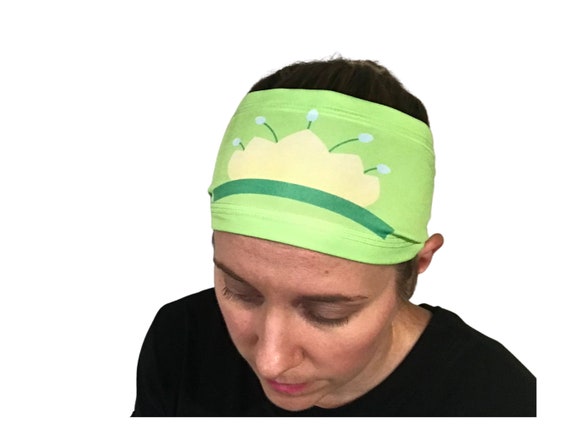 Tiana Headband, Running Headband, Yoga Headband, Frog Princess Tiana Yoga Headband, Princess Headband, Princess Tiana Headband
– Complete your costume with this adorable and comfortable moisture wicking headband! Headband measure 9" wide x 4" tall, tapering in the back to about 1.5" tall. Made...
View on Etsy
ZAZA BRIDAL 15.5" Long Shiny Stretch Satin Dress Gloves Below-The-Elbow Length 8BL-Lime Green
– Satin Below-the-elbow Length(8BL) Gloves Available in Many Colors.; One size Fits Most.; Stretch quality.; Approximately 15"~15.5" in length from the tip of the middle finger to...
View on Amazon
EVER FAITH Rhinestone Crystal Luxury Banquet Ball Floral Waterdrop Necklace Earrings Set Green Gold-Tone
– Elegant floral jewelry set with pear-shaped drop for bridal or prom. Made of crystals. Wearing this kind of jewelry will make you more eye-catching.; It will...
View on Amazon
Warrior Mulan (Fa Ping) Costume T-Shirt Dress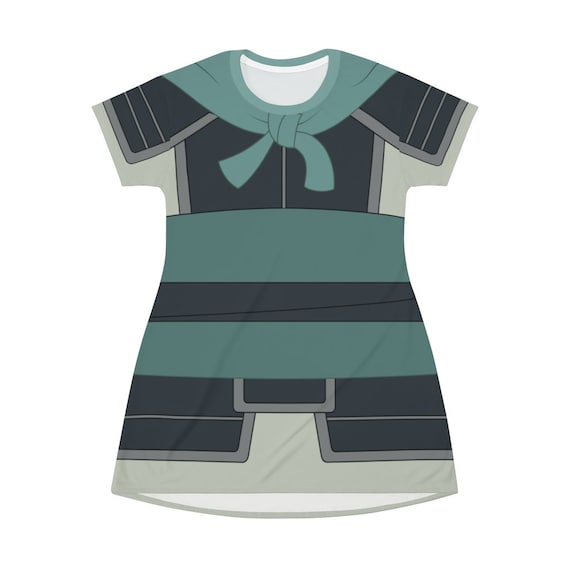 Embody the strength of warrior Mulan with this costume t-shirt dress. The printed dress is inspired by the look of Mulan's alter ego who went to war, Fa Ping, as he appeared in the animated Mulan film.
Like the other costume pieces featured here, this is a printed garment with no actual 3D elements or embellishments. Printed details include a green scarf tied around the neck, multi-layered belts, and warrior armor. Wear this over shorts or pair with black or dark grey leggings to complete the costume look. The warrior Mulan costume t-shirt dress is made of 100% lightweight polyester.
Warrior Mulan Running Costume Accessories
Complete your warrior Mulan look with these fun accessories. Make sure you're comfortable carrying props for the distance you'll be running as Fa Ping, and double check that your props comply with runDisney rules if you're running a WDW race.
You could carry a foam sword like the ones featured below, or check your local dollar store toy section for something similar. Wear your hair up, tied with a green ribbon. Carry Mushu with you for dragon power!.
16" Foam Prince Sword Toy Set Party Supplies (6 Pack)
– Each package comes with an assortment of foam swords with blue with yellow handles and red with blue hand covered handles. Perfect for distinguishing separate team...
View on Amazon
Berwick Offray 068878 7/8" Wide Single Face Satin Ribbon, Emerald Green, 6 Yds
– Single face satin ribbon is a silky, lush type of ribbon, and 7/8" width is perfect for wedding and seasonal decorations, gift wrapping, embroidering, sewing, and...
View on Amazon
Thank you Mulan Mushu Dragon Plush Doll 12"
– Cute and Collectible; Soft and Cuddly!; Size: about 12inches; Features excellent character detail.
View on Amazon