Brief 2018 TCS New York City Marathon Expo Recap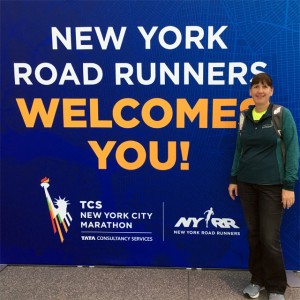 Back in February 2018 I entered the New York Marathon lottery, along with 105,183 other hopefuls. The day after my birthday I found out that I was among the lucky 14.9% to get in via the lottery. First reaction: OMG!
Training began on July 2nd. I was getting back into a running regimen following a fall in April during a trail race which left me with a broken rib. Training was just swell for the first couple of months. In early August I started experiencing some acute pain in my right Achilles. My podiatrist ordered rest along with other aids like wearing a night splint, regularly icing the afflicted area, wearing compression socks, and other forms of treatment to help heal. I was eventually given the go-ahead to run but continued to include a lot of rest in my plan and drastically reduced my weekly mileage. I cut back my longest runs from 18-20 to a max long run of just 16 miles on October 20th. I thought about deferring my New York Marathon entry to 2019 but eventually decided to give it my best shot in 2018.
Arthur and I flew into New York on Thursday, November 1st. We attended the Late Show taping that evening. Friday morning, it was Expo time!
Visiting the Expo is essential -- that's where runners pick up their race bibs, race-day bags, and participant t-shirts. Arthur and I lined up for the Expo about 30 minutes prior to opening time. Once we got inside, pickup for bib, bag, and t-shirt was smooth and easy.
Next it was time to check out official merchandise (I purchased a branded visor), find my name on the wall of runners, scope out all of the run-related vendors, pick up free swag and samples, and attend a course briefing. There were also a lot of photo ops at the Expo.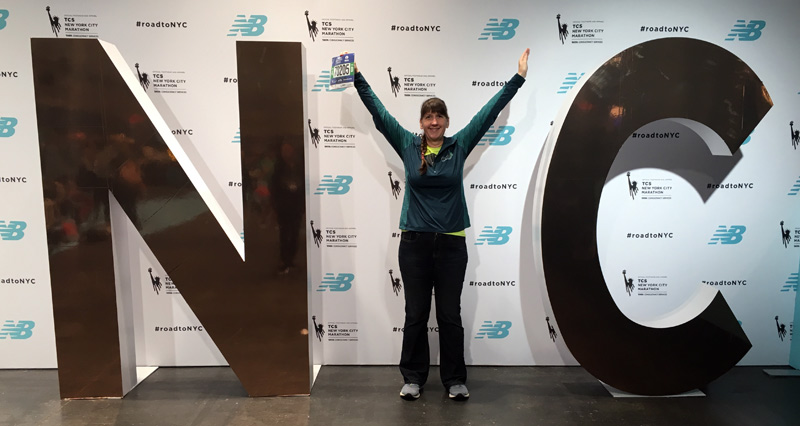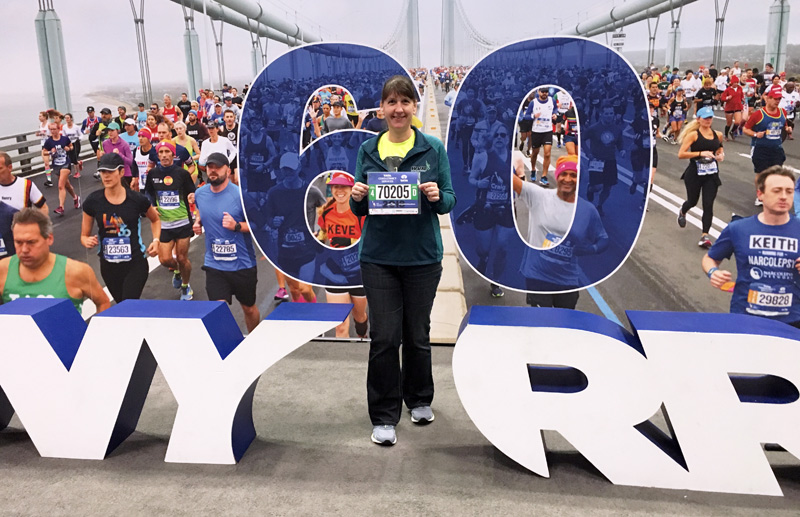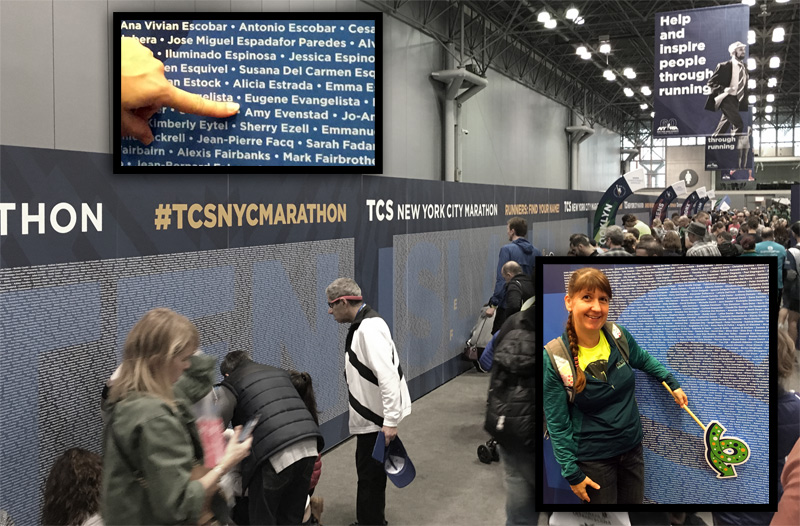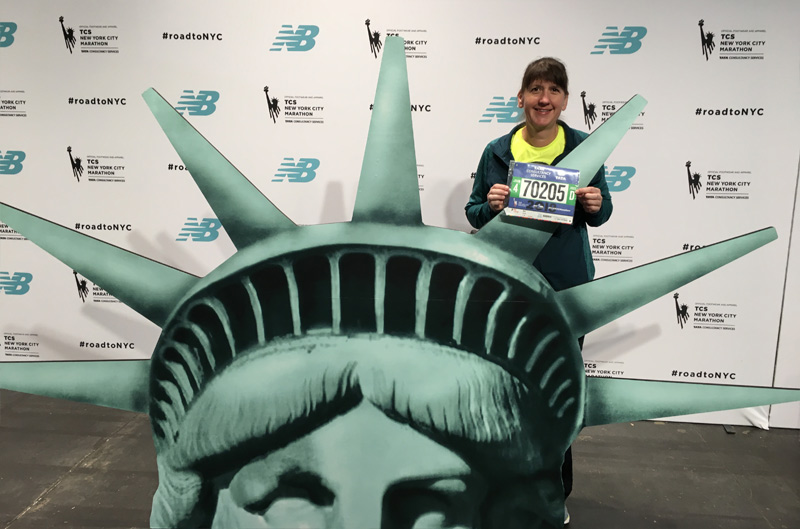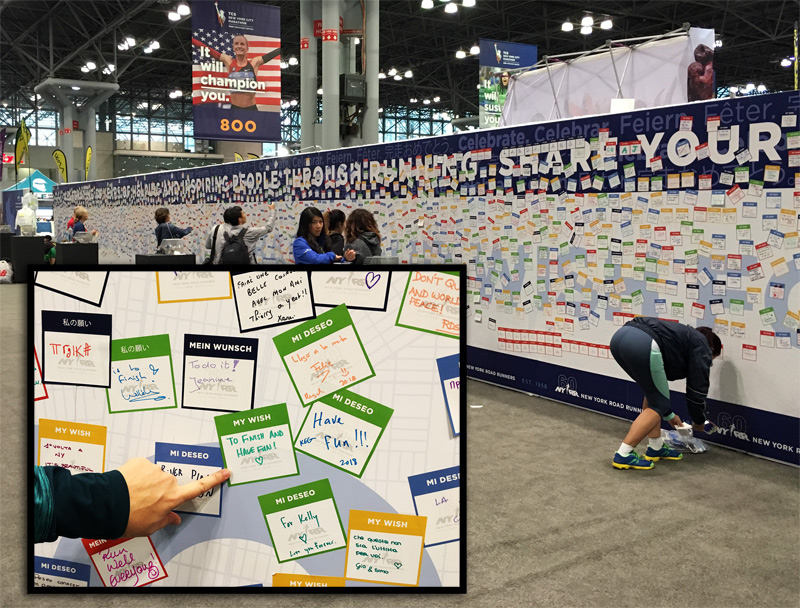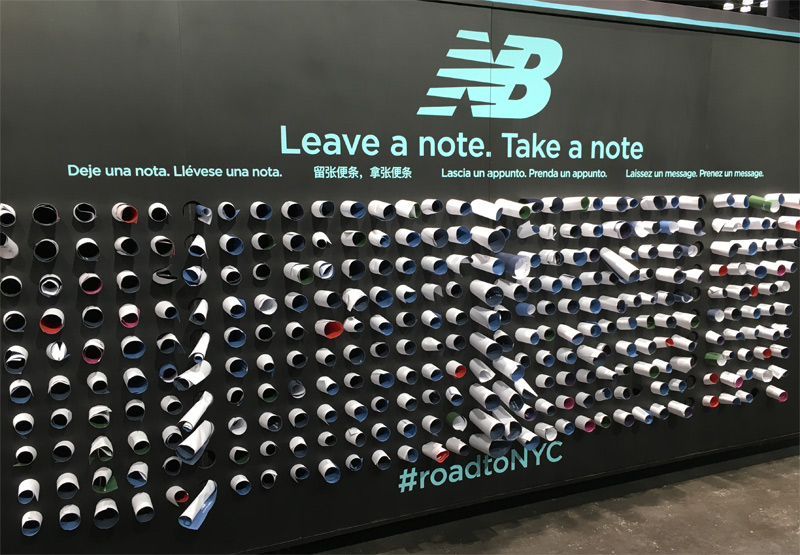 I left a simple note of encouragement and was so happy to get this note in exchange. Thank you, random stranger runner!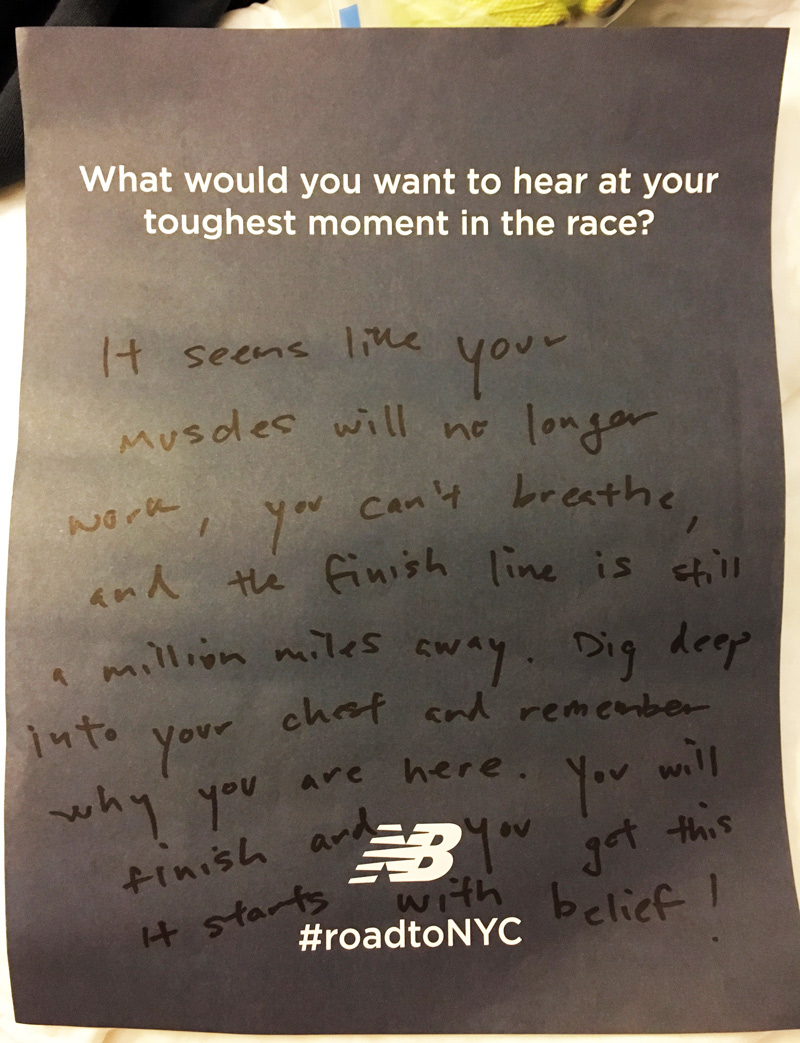 Here's a sampling of the swag I picked up, including the purple visor I purchased, plus official race shirt, bib, and informational literature.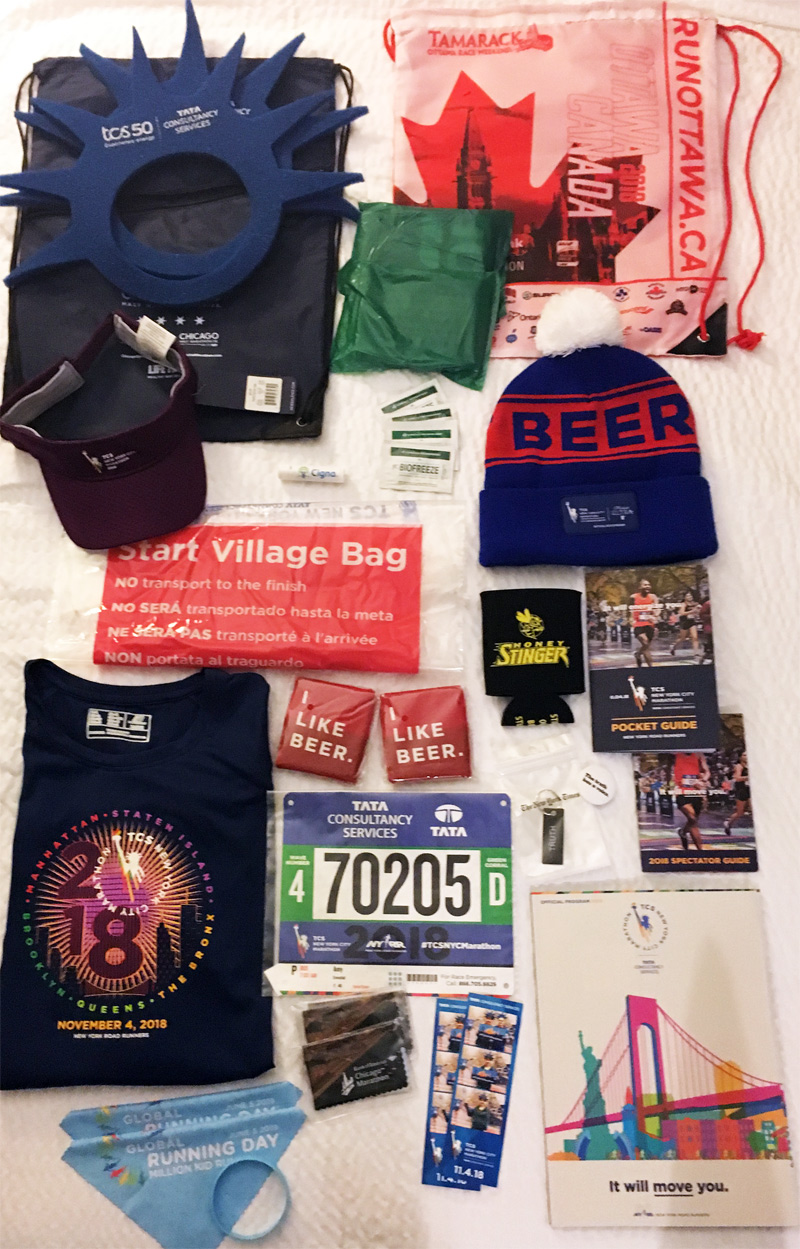 After the fun of the Expo we headed out to explore more of New York. Race day was just hours away!